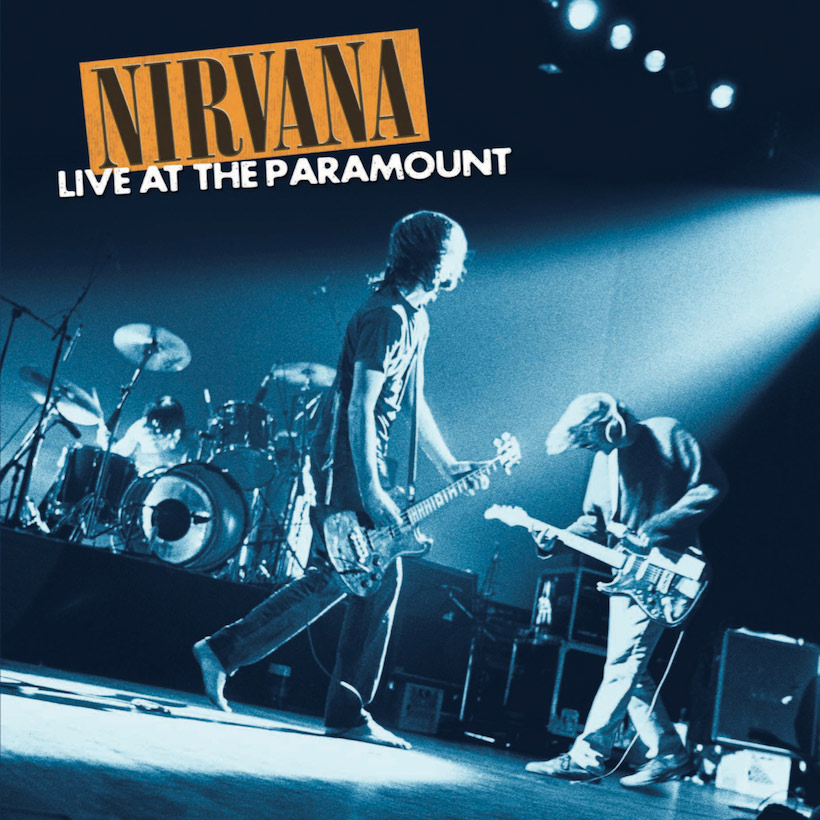 Nirvana's "Live at the Paramount" is the sound of the band on the rise. Recorded just one month after the release of Nevermind, the concert ranks alongside Live at Reading as one of the great live documents of the band. Fans who know the 1996 live compilation From the Muddy Banks of the Wishkah could very well be staggered to hear the relentless intensity of the group at one of their early heights. The famed show which took place on 31st October 1991 at Seattle's Paramount Theatre will be released as a double LP. It includes a 12″x 24″ poster insert, and a cloth VIP replica pass of those handed out during the original concert.
This marks the first time the concert has been released independently, it previously was included as bonus material on the Nevermind [20th Anniversary Super Deluxe Edition].
From the Vaselines cover 'Jesus Doesn't Want Me for a Sunbeam', which they would later reprise on Nirvana's MTV Unplugged, to the jangly 'About A Girl' and their seminal hit 'Smells Like Teen Spirit', it's a setlist that dreams are made of, and put Kurt's jagged and seering voice front and centre. The conclusion to the 19-song set includes 'Rape Me', a song that wouldn't appear on a studio release until 1993's In Utero.
One can hear the crowd moshing along like it's just another lost Halloween night out, unknowingly witnessing music history. For anyone who wasn't around during the band's peak, this release offers the closest replication to an in-concert experience.
Released as a concert film for the 20th anniversary of Nevermind, Live at the Paramount was released in April for the first time on vinyl, in a 2xLP set.