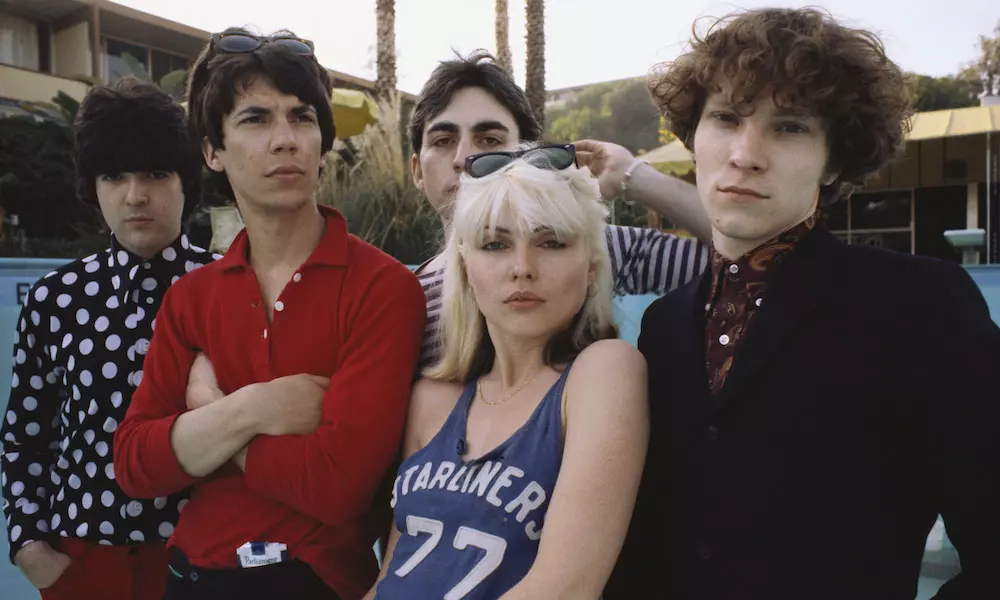 From 1976 to 1982  Deborah 'Debbie' Harry, her partner Chris Stein, Clem Burke, Jimmy Destri and Gary Valentine (there would be occasional line-up alterations) pioneered a pathway that began in New York's new wave and punk environs. With each passing album, they expanded their horizons, sensed the beginnings of rap and embryonic hip hop and finally emerged as an act that could swing from polished disco to the highest grade of pure pop. On albums like "Plastic Letters", "Parallel Lines" and "Eat to the Beat", Harry got inside the self-conscious facade of pop and inhabited the world of the urban heroines she sang about. She was the era's 'It' girl, the poster babe who gave the group their name when the others noticed passing truckers hailing her 'Hey Blondie!' But she was also beyond pin-up.
Blondie are one of the most successful legacy acts to come out of the mid-70s New York punk-club circuit. Born in a basement on Bowery in 1974, guitarist Chris Stein joined Debbie Harry's early band the Stillettoes and the two would become lifelong creative partners. Together with keyboardist Jimmy Destri, drummer Clem Burke and bass player Gary Valentine, Blondie took the indie pop playbook and ripped it to shreds. Blondie were more successful in Europe and Australia than their hometown where their status was jealously guarded. Yet they couldn't be tied down: they grew up with a love for pop history and wanted to make their own. Their singles were trailblazers; slices of pure plastic passion and the rest of the media fell into place.
Their roots lie in The Stilettos who operated in a post-New York Dolls environment, the Manhattan bar rock equivalent of British pub rock. Stein and Harry (she'd played in a folk group called The Wind in the Willows in the very late sixties) named themselves Angel and the Snakes but once that became Blondie everything else fell into place.
A musical paradox to critics and audiences alike, they stayed fit by running through various genre exercises on every album, always keeping you guessing. From underground punk act to new wave cool to alt-pop, they helped catalyze the pop revival, all while maintaining a level of enigmatic cool and downtown attitude that's been copied by countless bands since. The debut album, "Blondie", was released on the  independent Private Stock. 
Richard Gottehrer producer of Blondie's first two albums, Blondie and Plastic Letters had left his former label and was looking to put out a compilation of bands in the New York scene. Blondie had earned their punk stripes gigging at Max's Kansas City and then CBGB's and Gottehrer snatched them up, signing them to the indie label Private Stock and releasing their self-titled debut, Blondie in 1976. Not successful at first Blondie were snapped up by Chrysalis who reactivated the disc and put out a revised single – 'Rip Her To Shreds' and 'X-Offender' – whose video (the promo format was in its infancy) was a big hit Down Under. Meanwhile, the radio picked up on strong tracks like 'Man Overboard' and 'In The Flesh', both featuring vocal backups from Ellie Greenwich, the woman who discovered Neil Diamond and wrote classics hits for Phil Spector's girl groups. In that sense, Blondie covered the bases. Evidently, they understood how to give past sounds and production values a modern twist and that made them a more reassuring proposition.
Representing Klein's encyclopedic knowledge of cultural relics from the past, the album riffed on everything from B-movies, rockabilly culture, and most noticeably girl groups. From the very first track of "X Offender," Debbie Harry does her best Shangri-Las impression except instead of singing about teenage romance, she's singing about a cop and a sex worker – truly a love song for the times. Singing subverted teenage love songs at age 31 is just the kind of tongue-in-cheek appeal that made Harry such a charismatic frontwoman. Hailed as a new wave ingénue with looks to kill, Harry was too campy and too pop for the underground scene, they didn't know what to make of her.
As much as the Ramones are given credit for subverting 60s pop and rock, Blondie is just as much responsible for making girl groups sound tragically hip. The album also spurned the group's first hit, "In the Flesh" which first charted at No. 2 in Australia, which was another homage to the girl group sound but with more lustful undertones. While the record spawned many of their live favourites, it never cracked the charts in a major way.
Plastic Letters 
While Private Stock was certainly a truly independent label, it wasn't exactly the place to cultivate an "indie" sound. As soon as they signed to Chrysalis Records in 1977, the label reissued the first album and a year later they released their real breakthrough record, Plastic Letters.  With Gottehrer on producing duties, the album once again reconfigured the 60s sound. Their cover of Randy & The Rainbows "Denis" flipped the gender script and officially broke the band commercially in the UK. As Gottehrer put it, "Debbie sang part of it in French – I didn't even know if the French was real, but it became their first hit in the UK. 
The Second album Plastic Letters was an instant hit and after hitting the UK's top ten it would eventually go Platinum. Not hard to see why. Pop genius shone throughout.  '(I'm Always Touched by Your) Presence Dear' (a parting gift from bassist Valentine) whose old school title couldn't disguise a number that pointed to the band's dance future. Meanwhile, the lesser-known cuts like the headline steal 'Youth Nabbed As Sniper' and 'Contact in Red Square' showed Stein and Destri adopting a cut-up lyrical method. The remaster is especially worthwhile since it includes the first known demo of future smash 'Heart of Glass' from 1975, even then known as 'The Disco Song'
Like many of Blondie's best songs, even the album title had double meaning, describing venue marquees and how your name is spelled out on a mugshot. While most of "Plastic Letters" shows a band perfecting their pop sound, "I'm On E" sounds almost like a call back to their low-fi, proto-punk sound and Harry's coolly detached vocals. In the same vein, "Detroit 442" sounds like sped-up surf rock scuzz that channels a certain Stooges' lust for life. The album also marked their first foray into reggae; with "Once I Had A Love" (AKA the Disco Song) that was later repacked and sped up for the chart-topping hit "Heart Of Glass."
Parallel Lines
Even with a few hits on their hands, Blondie were regarded as an underground band in the states until the release of their piece de la resistance "Parallel Lines" in 1978. While "Heart of Glass" would prove to be a major turning point for the band, it doesn't even come up on the record until the 10th track.
It's preceded by a few solid new wave covers including an infectiously catchy take on follow pop punks The Nerves "Hangin On The Telephone," which once again takes on new meaning when flipped to the female perspective. Then there's the driving guitars and Harry's taunting vocals on "One Way Or Another," now one of their most recognizable hits, which paved the way for many a band in the early noughties like the Strokes and the rest of their ilk. With hooks to die for and a knowing immersion in classic pop culture now replaced the last vestiges of art-rock. The album sold 20 million copies and contains a string of hits " 'Picture This', 'Hanging on the Telephone', 'Heart of Glass', 'Sunday Girl' and 'One Way or Another'. For anyone else, this would be a Greatest Hits. It remains a five-star event and is generally considered to be the moment when the USA finally 'got' the whole new wave thing. In that regard, Blondie opened the doors for an entire invasion. It's worth noting too that 'Heart of Glass' signalled another sea change since it adapted rhythms from Kraftwerk and the Bee Gees long before anyone else would. The Deluxe Collector's Edition includes Harry's French-language vamp on 'Sunday Girl', excellent chanson, and stellar club remixes of which the dance floor take on 'Fade Away' and 'Radiate' makes it worth the price of admission alone. A seriously recommended investment.
The architect behind all these hits was producer Mark Chapman, who was recruited to clean up their sound and put Blondie through production boot camp. "Once I Had A Love" was reworked and rebooted, using synth stylings inspired by Kraftwerk and Giorgio Moroder, a drum beat cribbed from Saturday Night Fever by Clem Burke, and "Heart of Glass" was born. As Burke told Uncut Magazine, "Disco was the back-drop to punk rock. When you went out, they weren't playing Iggy And The Stooges. They were playing disco records."
The architect behind all these hits was producer Mark Chapman, who was recruited to clean up their sound and put Blondie through production boot camp. "Once I Had A Love" was reworked and rebooted, using synth stylings inspired by Kraftwerk and Giorgio Moroder, a drum beat cribbed from Saturday Night Fever by Clem Burke, and "Heart of Glass" was born. As Burke told Uncut Magazine, "Disco was the back-drop to punk rock. When you went out, they weren't playing Iggy And The Stooges. They were playing disco records."
Despite the Herculean task of narrowing down the essential tracks from this album full of gems, "Sunday Girl" is another standout, a piece of sweet pop perfection that sounds ever sweeter in French. Parallel Lines became a multi-platinum album that dragged punk into the mainstream kicking and screaming or as producer Mike Chapman called it just "modern rock and roll."
"Eat to the Beat" 
Blondie retained what some called their romantic fatalism for the equally successful "Eat to the Beat" (1979), spending a year on the US charts and hitting number one in Britain. Chapman now moved Blondie to The Power Plant in New York and was encouraged by Stein's decision to incorporate the group towards reggae, funk and rap. The hits keep on coming: 'Dreaming', 'Union City Blue', 'The Hardest Part', 'Call Me' and 'Atomic'.
Resistance was futile. Blondie had gone from club to cult to underground to word of mouth and were now the mainstream's new big thing. The songs weren't just great they had back-stories. 'Atomic' was a weird Spaghetti Western hybrid and 'Call Me' arrived via Harry's collaboration with Giorgio Moroder on an idea he had called Man Machine. The finished song was used as the main title piece in the hit movie American Gigolo and became the group's biggest-ever single.
As Blondie continued to set the bar impossibly high for themselves, "Eat to the Beat", released in 1979, saw the group continue to experiment with styles and deliver the same side-eyed attitude with an emotional core. Chris Klein has admitted the track is essentially an homage to ABBA's "Dancing Queen" and yet even this is eclipsed by "Atomic," a no holds-bar disco dance rock song with cowboy guitar riffs that still has the power to move bodies instantly. The record had its tender moments as well, especially on songs like "Shayla" that featured Blondie at its most vulnerable.
"Autoamerican" and "American Gigolo"
"Autoamerican" (1980, recorded in Los Angeles) is another very cool diversion – Blondie's 'serious' album. Themes including car culture and the polarity of the East and West Coast informed some material but there's nothing tough to listen to, only more ravishing beauty in the shape of their reggae cover, 'The Tide is High', and the funk rock, jazz and rap of 'Rapture', a real ear-opener then and now. The lovely sax break is from Tom Scott and that's Turtles Howard Kaylan and Mark Volman on 'T-Birds', written by Englishman Nigel Harrison (a recent recruit) and Debbie wearing her Californian hat.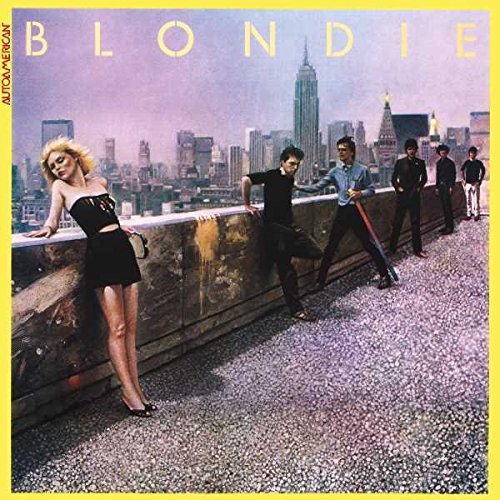 Blondie always reflected the subcultures of downtown New York and by the time the 80s rolled around, disco and punk were now giving way to new musical movements like hip-hop. Debbie Harry isn't going to win a freestyle Olympics anytime soon but Blondie earned themselves a lifetime of goodwill in the hip-hop community for putting rap into a mainstream pop song and bringing the influence of Grandmaster Flash and the Fab Five Freddy to the rest of the world with their hit "Rapture."
"Rapture" was the first and only "rap" track to hit No. 1 on the Billboard Hot 100, that is until "Ice Ice Baby" in 1990. Even for a band whose reputation lies in experimentation, "Autoamerican" was still considered a conceptual album for Blondie. First rap on "Rapture" then ska and rocksteady on their cover of The Paragons' hit "The Tide is High" and another disco hit with "Call Me," co-written by then the world's top disco producer, Giorgio Moroder. Written for the "American Gigolo" soundtrack, it oozed 80s excess and went on to be the biggest-selling single of 1980 in the US.
The Hunter 
After Autoamerican, Blondie struggled to find its footing in the 80s, with band infighting, personal health issues, and the rest. In 1981, Harry has also started her solo career and the band released their last album until 1999, The Hunter. 1982 would be Blondie's last album of new material for five years and is loosely a concept. Although it marked the end of Blondie's first era as a global pop fixture The Hunter is studded with great songs, albeit with an atmosphere of change in the ranks. 'For Your Eyes Only' was pitched as the theme song for the Bond film but it was the calypso-tinged 'Island of Lost Souls' and the stark 'War Child', written about unrest in the Middle East and Cambodia that got the airplay. Other goodies are hidden within; there's a fabulous version of Smokey Robinson's'The Hunter Gets Captured by the Game' and some of Harry's most refined lyricism on 'Orchid Club', 'Dragonfly' and the Beatles lament, 'English Boys', written with John Lennon's death in mind.
Aside from the usual bonus cuts on the main body of albums, there are terrific collections to sample. "Atomic: The Very Best Of Blondie", Singles Collection: 1977 – 1982 and "Desperately Seeking Susan: The Original Blondie Hits", are invaluable sources for commercial material, fantastic oddities and rare items. "Blondie at the BBC" offers great radio sessions.
The live albums "Live: Philadelphia 1978/Dallas 1980″ and "Picture This Live" capture this extraordinary group at the height of their powers.
Suffice to say that the best of Blondie never fades away. Pop music doesn't get any better than this lot. Blondie struggled to find its footing in the 80s, with band infighting, personal health issues, and the rest. In 1981, Harry has also started her solo career and the band released their last album until 1999, After years 17 years of absence-driven speculation, the band regrouped and released their comeback album, "No Exit", in 1999. With plenty of alt-rock riffs and ska/reggae songs that fit right in with what other bands like Garbage and No Doubt had been doing in their absence, Blondie returned to reclaim their throne.
Blondie in the 2000s
While it's hard to play catch-up after such a lengthy sabbatical, the band bounced back with the guitar-driven hit "Maria" written by keyboardist Jimmy Destri, which charted in the UK. While No Exit aimed to recapture the cultural zeitgeist of the late 90s, The Curse Of Blondie was faced with the same challenge in 2003. After signing to Sony internationally, Blondie set its claim on the electro-pop landscape with "Good Boys," which found the band "riding on the L til the sun comes up again."
A decade into the new millennium found the band navigating the uncertain waters of nu-wave on their 2011 album, Panic of Girls and Blondie 4(0)-Ever: Greatest Hits Deluxe Redux/Ghosts of Download in 2013, which combined a remastering of their best songs and a dance punk album with special guests. As Blondie head into the studio once again, it's remarkable how resilient the band are and their drive to continually reinvent themselves.
Blondie will always be a retro-modernist band who craft clever pop songs with a seedy underbelly. They helped to create the blueprint for what we know as modern pop rock and they did it with style, wit, and bravado – all while looking like they didn't give a damn.