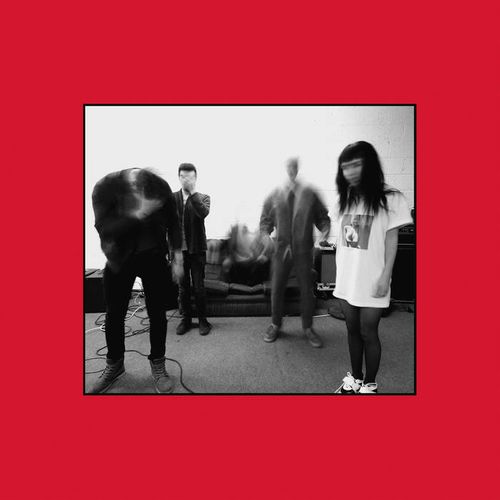 If walls of noise clattering against lethargic bass and squalling feedback gets your blood pumping then have a listen to this album of sludgy shoegaze loveliness.
There are touches of Jesus & Mary Chain waves of sound, c86 atmosphere and young marble giants moods. what stands out more than the touch points though is the space the music inhabits – at once broad scope yet claustrophobic, it's a masterpiece in creating the same haunted industrial space that early new order made so well. we're hooked – this band are going to go far with a sound like this.
Just Mustard already garnered a ton of acclaim in their homeland upon the release of their debut album Wednesday, but it took a little longer for word of mouth to drift across the Atlantic. Fittingly, their best songs — like their latest single "Seven" — function like storms approaching off the sea. They exist in the eerie moment when you feel the air shift and tighten: Warped guitar screeches suggest destruction on the horizon, and Katie Ball's ghostly vocals a siren song calling you into it.
Dundalk's shoegaze champions Just Mustard are quietly amassing a stellar reputation for bewitching live performances. The band have enjoyed a surge in popularity since the release of "Wednesday" in 2018, which was nominated for the Choice Music Award. Subsequent releases, like 'October' in May, have seen the group further hone their shoegaze sound with elements of trip-hop and garage rock.