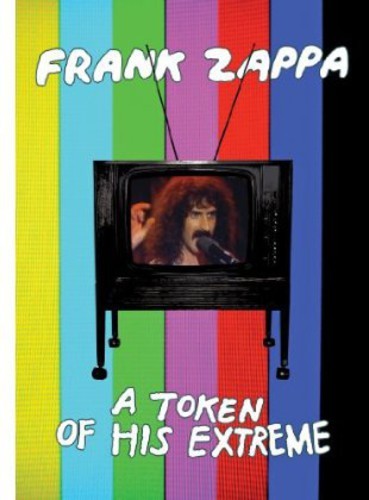 "Inca Roads" is one of Frank Zappa's most cherished, covered, and appreciated pieces. It allied his ability to write a catchy song with his mastery of complex music forms, making it a favorite among progressive rock fans and virtuoso ensembles. The lyrics begin on a UFO theme: "Did a vehicle/Come from somewhere out there/Just to land in the Andes?," referring to South American architectural structures some believed were landing sites for flying saucers. But quickly the song takes a dive into "life on the road." The word "vehicle" is replaced by "booger-bear," a title given to the band member who ended up with the ugliest groupie the previous night (which makes it the contrary of "Bwana Dik"). The name of drummer Chester Thompson comes up in regards to that, as it will again under similar circumstances in "Florentine Pogen." The song ends with a tutti "On Ruth!," a wink at percussionist Ruth Underwood's .
"Inca Roads" was the opening track of the Frank Zappa and The Mothers of Invention 1975 album, "One Size Fits All". The song features unusual time signatures, lyrics and vocals. The marimba-playing of Zappa's percussionist Ruth Underwood is featured prominently. The song was played in concert from 1973 to 1976, 1979 and 1988. "Inca Roads" uses mixed meter time sequences.
The song starts with dominant vocals, drums, and marimba, but soon features a massive, iconic guitar solo performed by Zappa in late September 1974 at a live performance in Helsinki, Finland. An edited version of this solo recording (and part of the bass and drums accompaniment) was "grafted" onto the KCET track and forms the backbone of the One Size Fits All version . Later, George Duke plays an equally complex solo in . On the video, Zappa is seen smiling gleefully, as he plays the backup chords. After a short marimba solo, "Inca Roads" reprises its snappy intro. The song ends with the lyrics "On Ruth, on Ruth, that's Ruth!" acknowledging Underwood for her leading on the marimba.
In an interview vocalist and keyboard player George Duke said that Zappa pushed for him to sing on "Inca Roads" and that beforehand Duke had no intentions of singing professionally and was only there to play keyboards. He went on to explain how Zappa had bought him a synthesizer (an instrument which Duke had disliked) and told him he could play around with it if he wanted. This led to Duke playing the synth part on "Inca Roads" as well
This re recorded version was featured on the Eagle Rock Entertainment Vdeo release in conjuction with the Zappa Family Trust first official release of A TOKEN OF HIS EXTREME, an original program created by Frank Zappa for TV. Recorded on August 27, 1974 at KCET in Hollywood.
"A Token of his Extreme" features Frank Zappa with five incredibly talented band members for this extravaganza of live music. The line-up exists of Frank Zappa—guitar, percussion, vocals; George Duke—keyboards, finger cymbals, tambourine, vocals; Napoleon Murphy Brock—sax, vocals; Ruth Underwood—percussion; Tom Fowler—bass; Chester Thompson—drums.
I always end up emotionally overwhelmed at the unparalleled majesty of this band's musicianship. Ruth Underwood percussion is amazing, This is truly one of Frank Zappa's greatest compositions. Not only is his solo jaw dropping but the band are just scorching hot too. All that knotty odd time, crazy harmony and difficult vocals just shows how great these guys were. George Duke just absolutely burns on this song.
The track was taken from the Program, as edited and thoroughly tweezed & produced by Frank Zappa for Honker Home Video includes these delights: The Dog Breath Variations/ Uncle Meat, Montana, Earl Of Duke (George Duke), Florentine Pogen, Stink-Foot, Pygmy Twylyte, Room Service, Inca Roads, Oh No, Son Of Orange County, More Trouble Every Day, A Token Of My Extreme. Stereo Mixes Produced by Frank Zappa with Kerry McNabb at Paramount Studios, 1974.
"This was put together with my own money and my own time and it's been offered to television networks and to syndication and it has been steadfastly rejected by the American television industry. It has been shown in primetime in France and Switzerland, with marvelous results. It's probably one of the finest pieces of video work that any human being has ever done. I did it myself. And the animation that you're gonna see in this was done by a guy named Bruce Bickford, and I hope he is watching the show, because it's probably the first time that a lot of people in America got a chance to see it."- FZ appearing on the Mike Douglas Show, 1976 Because 'Token' has never been commercially released until now, it is one of the most sought after Frank Zappa programs.
The Band
Frank Zappa – guitar, vocals
George Duke – keyboards, synthesizer, lead vocals
Napoleon Murphy Brock – flute, tenor saxophone, vocals
Chester Thompson – drums
Tom Fowler – bass
Ruth Underwood – vibes, marimba, percussion