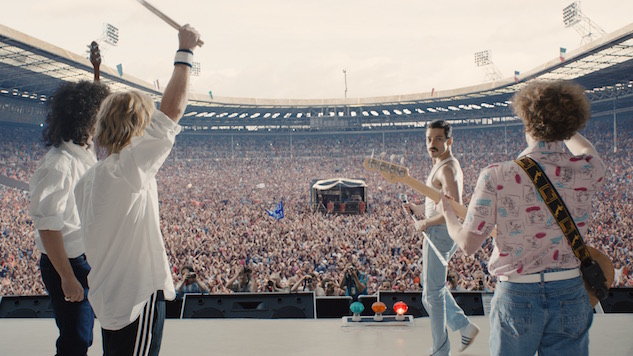 Those waiting with baited breath for the premiere of forthcoming Queen biopic Bohemian Rhapsody have something else to look forward to as of Wednesday, with the unveiling, perfectly timed with what would have been Freddie Mercury's 72nd birthday—of the film's original soundtrack.
The soundtrack, produced by Queen members Brian May and Roger Taylor, is set for release on October. 19th on Hollywood Records. The team behind the soundtrack said in a statement that they intended to create an album that stands "on its own merits," living alongside key moments of the film rather than just existing as a "greatest hits playlist package," and one look at the 22-track lineup suggests the album has potential to live up to this standard.
Audio from career-spanning live performances was tapped for use in the film, from "Fat Bottomed Girls" recorded at the band's 1979 shows in Paris to the version of "Love of My Life," the duet between Mercury and May, recorded at Rock in Rio in 1985. Some of the Queen classics were re-created for the film, such as one of the two occurrences of "We Will Rock You" that begins as the studio version many are familiar with before transitioning into one of the band's many live performances of the hit. Further Smile, Queen's predecessor band before Mercury joined the mix, reunited for the occasion and re-recorded "Doing All Right" for the film's use.
However, most exciting is the inclusion of four recordings from Queen's legendary 1985 performance at Live Aid. Audio recordings from the show have never been released prior, and the performances of "Bohemian Rhapsody," "Radio Ga Ga," "Hammer to Fall" and "We Are The Champions" will be available in this format to Queen fans for the very first time.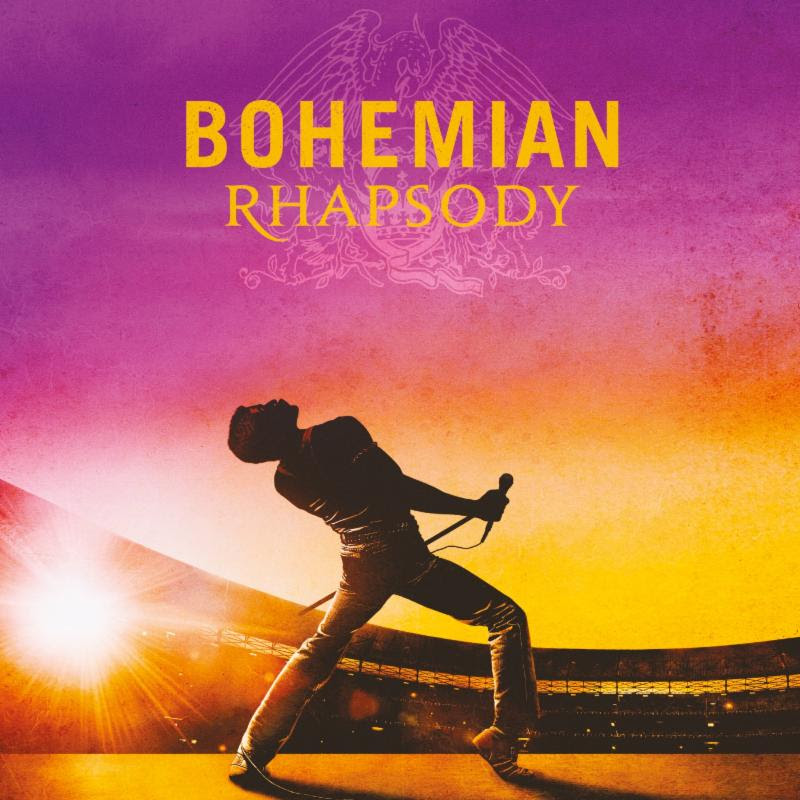 watch the film's latest trailer,
The soundtrack is set for release just weeks before the film, which opens on November. 2nd. Anticipation for the film has grown since its announcement due to its unprecedented look behind the scenes of the band, its music and its ever-enigmatic frontman Mercury, is to be played by Rami Malek.