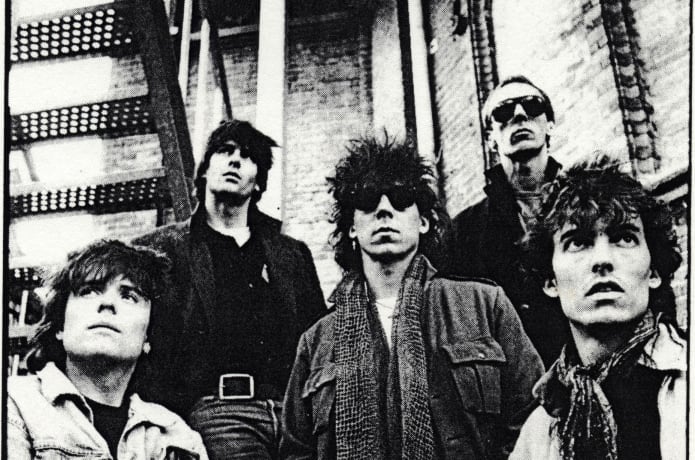 The True West 3CD is being curated by noted reissue producer Pat Thomas, who is well known with music fans and collectors for his reissue work with Light In The Attic, Omnivore, Fire, Water, 4 Men With Beards, and other great labels.
The True West was born in California in 1981, and alongside its contemporary Dream Syndicate, Green on Red, Rain Parade, Thin White Rope, Long Ryders among others, paved the so-called Paisley Underground, a DIY scene inspired by its foundations and doctrines Punk's nas, flourished with influences from the sixties psychedelia Byrds, the experiments of VU, Acid Folk of Buffalo Springfield, the leisery of Pink Floyd circa Syd Barrett and Big Star's power pop, the same R.E.M. source matrix of R.I.M. meaning, any coincidence is not mere resemblance, or vice and vice versa.
Gavin Blair and Russ Tolman are the minds behind the sound beauty of True West, Tolman reportedly began his musical saga with The Suspects, alongside Steve Wynn and Kendra Smith, both of Dream Syndicate.
"Drifters" is the guys debut, originally released in 1984, a pearl lost in the limbo of the underworld of good sounds, melodically exuberant, acidic and smooth in proportionally accurate measures, became a cult album years after its release this.
Michael Stipe and Peter Buck confessed True West fans, since the early days, True West were the opening band of the "Fables Of The Reconstruction" tour.
Another iconic fan of the guys was Stan Ridgway from the great wall of voodoo.
True West should have conquered the world like R.E.M. but the music gods have reserved cult band status to them,
The True West set will contain all three studio albums (Hollywood Holiday, Drifters, Hand of Fate), with tons of rarities including extra tracks from the Hand of Fate sessions, recently surfaced demos, live tracks, and other rarities, all packaged in a multi-fold digipack with 24 page book with liner notes by producer Pat.