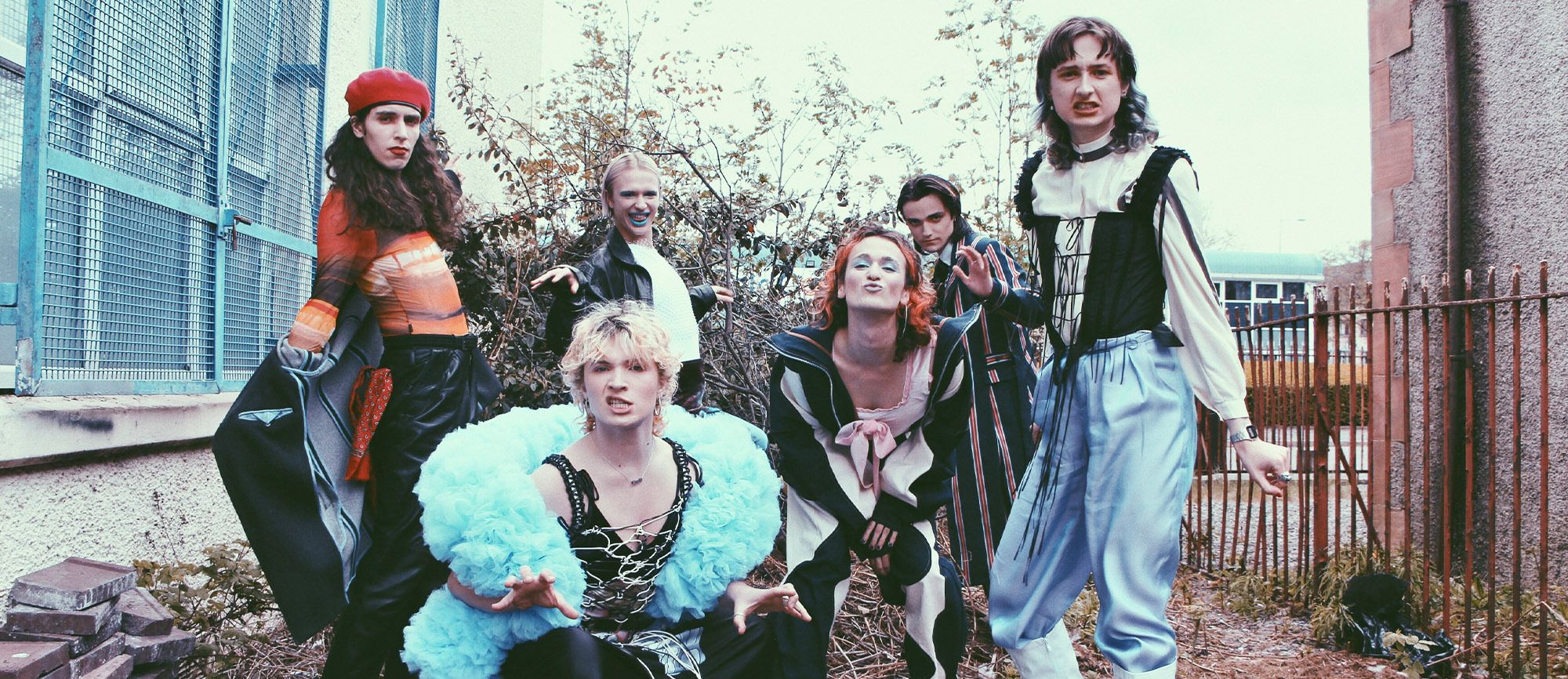 Glaswegian six-piece Walt Disco have not only snagged the best band name in recent memory, but have the kind of swagger and flamboyance to live up to all the theatrics their moniker might manifest.
Walt Disco's band is their instrument with which to examine and explore music, be it through sound, theme or genre. And so we greet debut album "Unlearning", a melding of minds and emotions and a brilliantly unique brew of captivating songs that not only make you dance, but make you listen.
Picture avant-garde art rock fused with glam rock, then add in a helping of Talking Heads and sprinkle on some David Bowie for good measure, and you might be somewhere in the neighborhood of the riveting band that is Walt Disco. The Glaswegian six-piece's presence on the British Music Embassy stage was unrivaled, even as guitarist Lewis Carmichael video-called in from his grandad's dining room. Lead singer James Potter chewed up the scenery, and partway through one song, the whole group stopped to run in place a la Stop Making Sense.
The band's looks were also some of the best of the entire festival, with one member wearing a yellow plaid blazer that would make Cher Horowitz jealous; another in a flowing Prince blouse; and drummer Jack Martin rocking a school blazer, leather pants and red lipstick. 
'UNLEARNING' – Out April 1ST