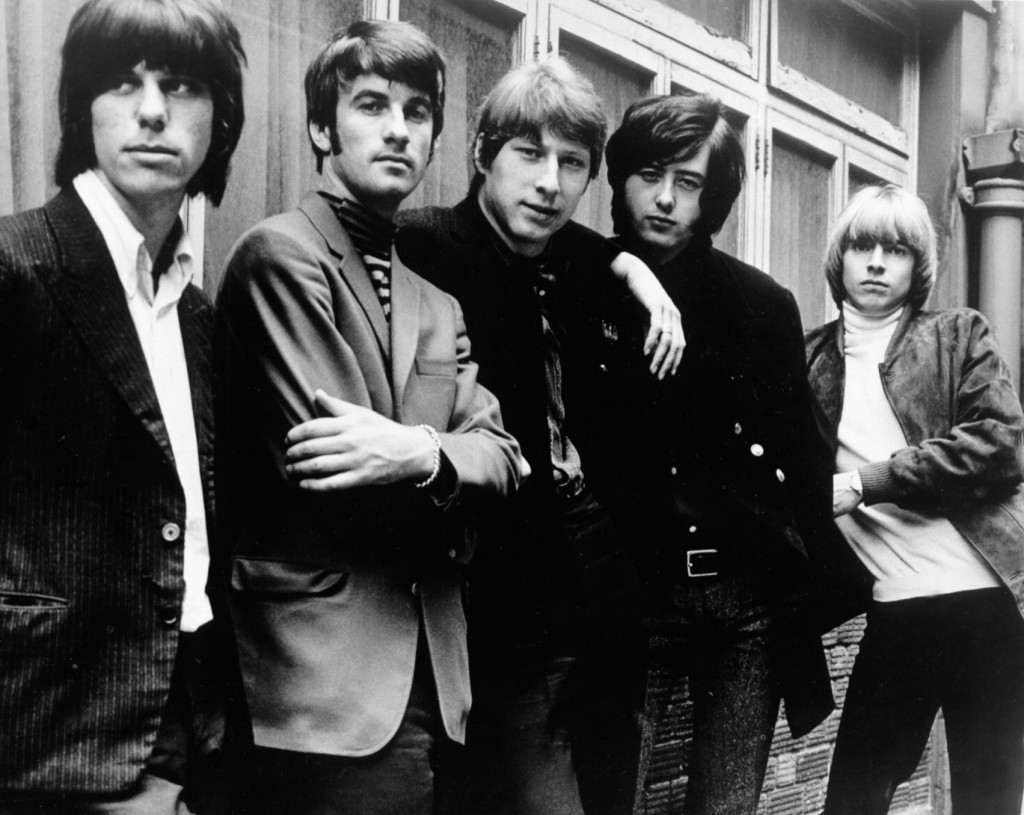 If asked to sum up The Yardbirds in one sentence, most rock fans would probably say something like this: They introduced the world to Eric Clapton, Jeff Beck and Jimmy Page. That is true, they did. Each of the three renowned guitarists first achieved international recognition while a member of the blues-rooted band, which existed for a mere five years, 1963-68, but exerted an outsized impact on rock.
I remember reading one quote in some music book I've never been able to find again that said "There are exactly four rock bands that matter, and The Yardbirds are one of them." Hmmm. The Beatles and the Stones must have been two of them; I didn't know who the third was – Kinks? Beach Boys? The Who? but The Yardbirds.
They were another British band, they were too out there . Not sufficiently poppy. The Stones weren't all that poppy, but they made for a good contrast with the Beatles, and everyone could say the Beatles are angelic and kind while the Stones were salacious and dirty.
What you mostly read about the Yardbirds was this blather about how they served as a preparatory school, of sorts, for three guitar gods: Eric Clapton, Jeff Beck and Jimmy Page. The prep school angle suggested, of course, that the Yardbirds weren't the end-all-be-all, but rather something skilled players passed through, on their way to that eventual end-all-be-all.
The band is known for starting the careers of three of rock's most famous guitarists, Eric Clapton, Jimmy Page and Jeff Beck, all of whom ranked in the top five of Rolling Stone magazine's list of 100 greatest guitarists. The band had a string of hits throughout the mid-1960s, including "For Your Love", "Heart Full of Soul", "Shapes of Things" and "Over Under Sideways Down". Originally a blues-based band noted for their signature "rave-up" instrumental breaks, the Yardbirds broadened their range into pop, pioneering psychedelic rock and early hard rock; and contributed to many electric guitar innovations of the mid-1960s. Some rock critics and historians also cite their influence on the later punk rock, progressive rock, and heavy metal trends. Following the band's split in 1968, Relf and McCarty formed Renaissance and guitarist Jimmy Page formed Led Zeppelin, one of the greatest bands of all time. The band was inducted into the Rock and Roll Hall of Fame in 1992. They were included at number 89 in Rolling Stone's list of the "100 Greatest Artists of All Time",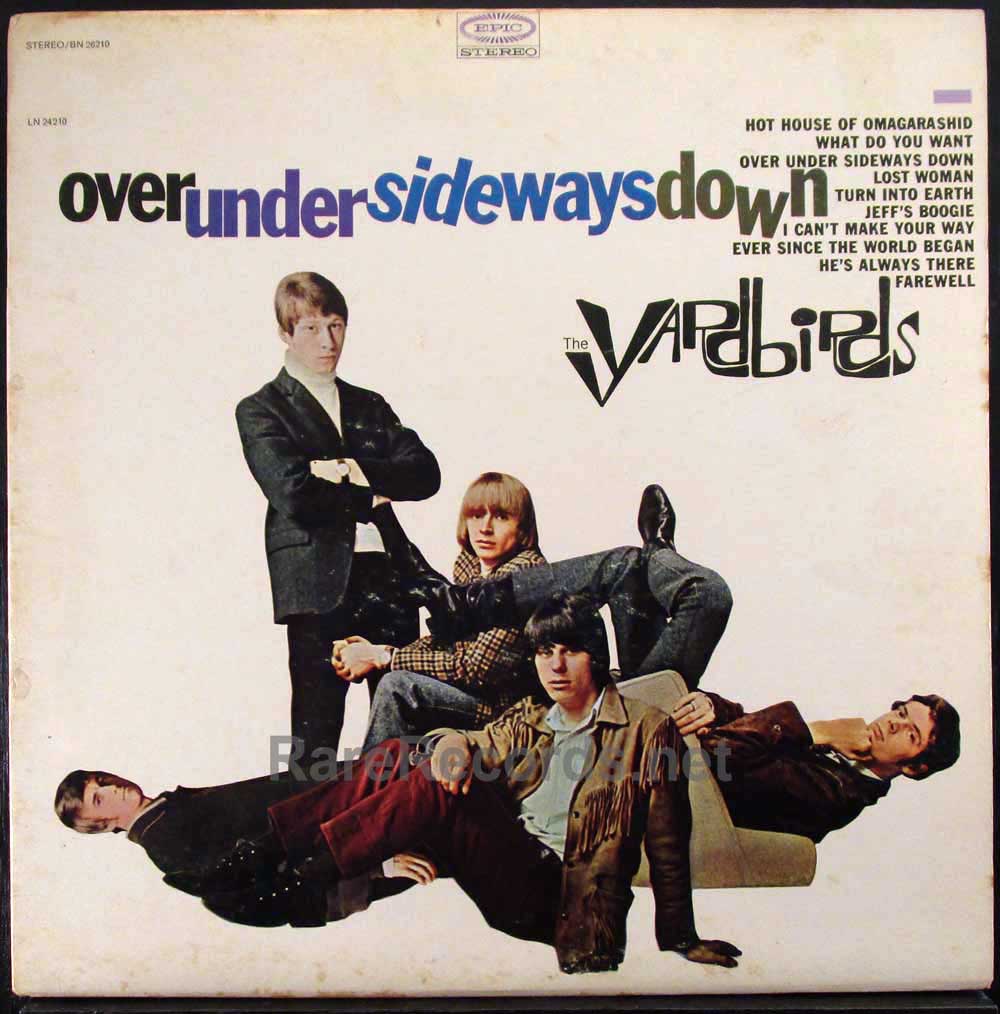 The rest of the band could bring it, too: Jim McCarty was a fine blues-rock drummer, Paul Samwell-Smith had a melodic touch on the bass, and rhythm guitarist Chris Dreja freed-up space for the band's various guitar titans to do what they did. Clapton had replaced the band's original and still basically unknown guitarist, Top Topham, shortly after its birth, in October 1963. But classic rock fans who are into Clapton tend to gravitate to Cream or his solo work. Page admirers nearly all fall in with the hordes who worship Led Zeppelin. Beck followers tend to be more open to variations from following his wide-ranging musical path through a host of stylistic realm. But it seems most people treasure what all three did after The Yardbirds. Yet The Yardbirds are what captivated me, and where the three esteemed English rock guitar heroes did much of their most exciting and innovative work.
I could tell how messed up their discography was. It was like no one in the band or managing them had ever thought to record proper albums, like everyone else was doing by then, or put the Yardbirds in a studio helping them get their sound down on tape. So there were a lot of gappy greatest hits tapes.
Putting aside their U.K. and U.S. singles releases, the band's album releases were relatively straightforward for a few years, if ill-reasoned. In December 1964, the line-up with Clapton on guitar (and Paul Samwell–Smith on bass) released "Five Live Yardbirds", their debut LP, in the U.K., on Columbia Records.
"The Marquee was always a great night for us," remembers Dreja. "We did over 50 shows there. And there was this back room where we could put all the recording equipment. But it was all very primitive and we caught it by accident rather than design." You've probably heard a song like "For Your Love" on the radio. Clapton, hated it, and absconded, slagging the band off as a bunch of pop merchants who didn't want to make blues music so much as climb. There were equally superb not-so-hit singles ("Happenings Ten Years Time Ago," "Little Games") and a handful of very different but mostly slapped-together albums.
Eric Clapton, whose Yardbirds tenure went from 1963 into the early spring of 1965, would go on to blues purism with John Mayall's Bluesbreakers and then form Cream with Jack Bruce and Ginger Baker a juggernaut of a supergroup if there ever was one (and a band, ironically, that fostered the same kind of long term fan base as the Yardbirds; i.e., a legion made up of loads of musicians).
Enter Jeff Beck, who was more of a renegade, a drifter, a hired gun who frequently was not for sale, save when he wanted to follow his own idiosyncratic career path. Page, who came on board and played bass for a while with Beck in the band, would of course later launch Led Zeppelin, and there was even a brief period where Beck and Page co-teamed on lead guitar for the Yardbirds until Beck dropped out in 1966 and Page saw the band through to their end in 1968.
The band then asked Jimmy Page to join. He turned them down, given how much success he was having as a session guitar player. But he was kind enough to recommend his buddy, Jeff Beck, and it is the Jeff Beck incarnation of the Yardbirds that we can hear as we've never heard it before on a 2011 boxed set called "Glimpses: 1963-1968″.
Basically, here's what we had, pre-Glimpses: a live set recorded at London's Marquee Club in 1964, additional live cuts from '63 (all with Clapton); a number of studio tracks from '64 and '65 (the latter featuring Beck) that were shoe-horned into a couple of spotty albums with the earlier live material thrown in; some Vanguard singles from '66 plus the band's one proper studio album with Beck, "Roger The Engineer", from the same year. A second studio album, "Little Games", with Page, from '67, plus some more live material as the band became more and more Zeppelin-like, culminating "Live Yardbirds" Featuring Jimmy Page, one of the rarest LPs of the 1960s – because Page had it suppressed, basically – waxed at NYC's Anderson Theatre, with canned applause.
There were also a number of cuts recorded live on BBC radio. Most of these feature Beck, and, as they are live recordings, after a fashion, Yardbirds zealots have regarded them as manna over the years. You ain't a Yardbirds buff unless you delight in the BBC material.
You hear the band before you see it. The scene—one of the most fondly remembered and often discussed in Michelangelo Antonioni's 1966 British Mod classic "Blow-Up" is roughly five minutes in length. It begins when lead actor David Hemmings, thinking he's seen someone he is searching for (Vanessa Redgrave, actually), parks his car, gets out and sprints in her direction. She's disappeared, if she was ever there at all—a common occurrence at the core of the film's underlying message—but something commands him to make his way in another direction, turning down an alleyway, still moving at a clip.
The muffled fuzz guitar and driving boogie-blues beat, progressively louder, draws Hemmings' character, a photographer named Thomas, into a rock music club, the Ricky-Tick. (Quick-eyed observers will notice a flyer on the club's door that says, "Here lies Bob Dylan, Passed Away Royal Albert Hall 27th May, 1966 R.I.P.") We see the audience, from the side at first—bored out of their minds, all of them, standing stock still, expressionless, the music having no noticeable impact on the lot of them. Don't they know that this is The Yardbirds, one of the greatest bands to emerge from the incredibly fertile British Invasion?!.
The band members, when we first view them, are so young and "now." Up front, in striking purple and red, his head topped with your basic blond mid-'60s bangs, is singer Keith Relf. To his right we see drummer Jim McCarty for a moment and, sporting a stylish black jacket and white shirt, the one and only Jeff Beck. To Relf's left are two more guitar players, Chris Dreja and the former session man named Jimmy Page. (Rock historians have noted that this particular line up, featuring both Beck and Page, who joined when bassist Paul Samwell-Smith left, was a short-lived one indeed.)
Jeff Beck and Jimmy Page were both in The Yardbirds at the same time, briefly, for a few months in 1966. And that is when the Italian master filmmaker Michelangelo Antonioni captured them in this scene from his surreal drama of alienation, high fashion and groupies, "Blow-Up", doing a version of the band's U.K. hit tune on a set that resembled the popular venue in Windsor called The Ricky Tick Club. Watch photographer David Hemmings and what he does with Jeff Beck's destroyed and abandoned guitar neck.
In recent years, the discovery of another '64 live tape from the Marquee (which is included on the Glimpses box) has bolstered the discography, but back when I got into the Yardbirds, it was pretty easy to be confused as to what all the fuss was about.
The Yardbirds brought it on the singles that Beck lashed along. Tracks like "Heart Full of Soul," with its riff that sounded like someone had plugged in a sitar and uncorked the most serpentine ostinato figure that anyone had ever heard. "Shapes of Things" and "I'm a Man" were so out there as to be off the musical grid.
"Shapes of Things" had a solo that defied you to identify how anyone could even play it, let alone play it yourself. Singer Keith Relf might as well have been some Yeatsian sage, the herald of the future of sound itself, or maybe some prophet who'd lately been hanging out in the Book of Revelation. There was prescience in his voice, something supernal.
"I'm a Man" was the old Bo Diddley number, but the latter's machismo had been replaced by what you might think of as something out of H.G. Wells, a kind of rock 'n' roll sci-fi. We get to the end of the song, and then it's s rave-up time, a Yardbirds speciality. You can hear the band's patented rave-up technique on the early Clapton material. Normally, the so-called rave-up is instigated in the middle of the song. The verse checks out, and each musician starts playing louder, faster, and on and on and on, until you think the music itself is going to explode, at which point, the rave-up cuts off and the song proper resumes.
"I'm a Man" on the studio version we get a two man rave-up, almost a rave-up duet with Relf blowing hot harmonica lick, and then Beck responding with a faster guitar solo, which Relf answers, and so on, until Beck starts smashing strings, like he had become hell bent to turn his guitar into a percussion instrument.
This vintage '60s clip has a Top of the Pops feel, what with the audience members clapping as they attempt to dance to this Muddy Waters blues. Once Keith Relf an able vocalist lacking in the harmonica department puts his harp down and lets J.P. wail on his oddly-reflectively-stickered Telecaster, the Yardbirds train gets a-rollin'. Page even brings out his violin bow on the Tele at 4:13. Well, Zep was the New Yardbirds, right?.
The rave-ups would continue into the Page era. Well, they weren't so much in evidence on "Little Games", a slice of pop fluff helmed by Mickie Most, who had helped make Herman's Hermits into stars.
Discounting the BBC material, there was one bona fide, full-length masterpiece in the entire Yardbirds discography: 1966's "Roger the Engineer".
The LP featured a generous helping of rave-ups, but as people would say to me in used record stores – where the Yardbirds have always been kings and such matters are discussed fervently – if you wanted to experience the true genius of the band, you needed to hear them live. And they didn't mean on the early Clapton material, or even the BBC tracks, where Beck did things on the guitar that Hendrix couldn't better, on those same airwaves, a year later. You needed to have heard them in some sweaty beat club, or a now long gone auditorium, where the Yardbirds, simply, shredded, like no one ever had before.
Rated by many critics and collectors as one of the greatest recordings of all time,the all-original Yardbirds album, released in July 1966, was a Top 20 UK hit and became known as "Roger The Engineer" due to guitarist Chris Dreja's quirky cover design. Listening to The Yardbirds' sole UK LP (aka "Roger The Engineer") it's easy to see why. With one foot in their blues past and the other in the psychedelic present, this is an erratic album that's held together by Beck's frequently dazzling displays. "What Do You Want" finds Beck letting rip in fine style. Alas, "Hot House Of Omagarashid's" throwaway psych and the lightweight "Turn Into Earth" are too slight to convince.
The album yielded the smash hit single Over, Under, Sideways, Down and other exciting performances such as "The Nazz Are Blue" and "Jeff's Boogie", spotlighting ace guitar legend Jeff Beck, whose experimental and pioneering use of Fuzz and Sustain effects brought a new dimension to the sound of rock. The original and highly sought after Mono version is one of the essential 1960s collectors LPs to own.
"Glimpses" provides plenty of examples of such shredding across a range of settings. There are numerous takes on "I'm a Man," with one of the rawest coming from the fifth English National Jazz & Blues Festival in summer 1965. This was an English gig, and I remember watching the video back in my mid-teens.
Relf was all nose in his vocals; that is, he might as well been singing through it, such was the twang of his voice, which was oddly and pleasingly, sinister but beckoning at the same time.
I loved how he didn't give a damn that he didn't sing in a traditional manner, and one can imagine all of the eventual punk rockers who heard Relf and heard fresh possibilities open up to them. His life was cut short on May 14th, 1976, at just 33 years of age.

"I Wish You Would" – which had been the band's first single back in the Clapton days starts in medias res that's Latin for "in the middle of everything," kids – on the National Jazz & Blues Festival tape, making it sound all the more interplanetary. Clapton riffed hard on the song, both in the studio and on a 1963 Crawdaddy Club date. But whereas Clapton's playing was measured, like he was trying to work himself into a tradition of electric bluesman like Elmore James, Buddy Guy and Freddie King, Beck has no interest in a tradition save the one he might be starting in that very moment. The riff is made up of serrated lines, and you start to wonder if this music is somehow about to become physical and capable of scoring flesh.
Another version of "I Wish You Would" dates to a June 1965 gig in Paris, when the Yardbirds opened for the Beatles. They must have sensed a battle of the bands element at play, and while I've never been able to find anything but this one song from their set, it's louder and punchier on "Glimpses" than it's ever been on any bootleg I have heard. The rapidity of Beck's playing is almost disorienting, and Relf riffs right along with him, on harmonica punctuating the intervals with those beguiling vocals of his.
The Yardbirds were the kind of band who had cause to record for the BBC on occasions throughout their career, and for that reason this is arguably more interesting than, say, The Beatles' sets, as it charts the progress of the band's evolution almost song by song, from early hit "I Ain't Got You" and "For Your Love" to the curious, misdirected pop of "Goodnight Sweet Josephine" and "Little Games".
Along the way there are covers (Hang On Sloopy), routines (the age of the rehearsed interview in full swing) and the always-present excitement of going to America. However, the real meat of the collection is in its guitar workouts: a five-minute "Smokestack Lightning", a whirling "Drinking Muddy Water".
The BBC cuts have always been in good fidelity, but they've been burnished some more for this package, and while they're not often as intense as the material that was cut in front of an audience even though they are, strictly speaking, live – it's rather remarkable that the clutch of "lost" Beeb cuts presented on "Glimpses" possess something more endemically Yardbirdsian than any other material on the set.
The fidelity is rougher, scrappier, like they been recorded by a schoolboy with a tape recorder pressed up to the radio, which may be what happened. There is a remarkable rendition of "Jeff's Boogie," which I'd number as one of the premier guitar cuts ever recorded, however unprofessionally. One might think of it as a guitar epic in miniature, akin to a condensed version of something like Hendrix's Woodstock take on "The Star-Spangled Banner" or the famous Fillmore East rendition of "Machine Gun."
The Beck material leads into a number of sessions with Jimmy Page on lead guitar. If you're a Led Zeppelin buff, this is the stuff for you, with songs and arrangements that would feature in the early phase of the Zep's career. Personally, I've always thought of Zeppelin as a much more lumbering version of the Yardbirds,. The Yardbirds were liquid-y and pliable; Zeppelin, brittle and metallic.
A/B-ing any of the live Yardbirds versions of "Dazed and Confused" with one by Zeppelin will give you some idea.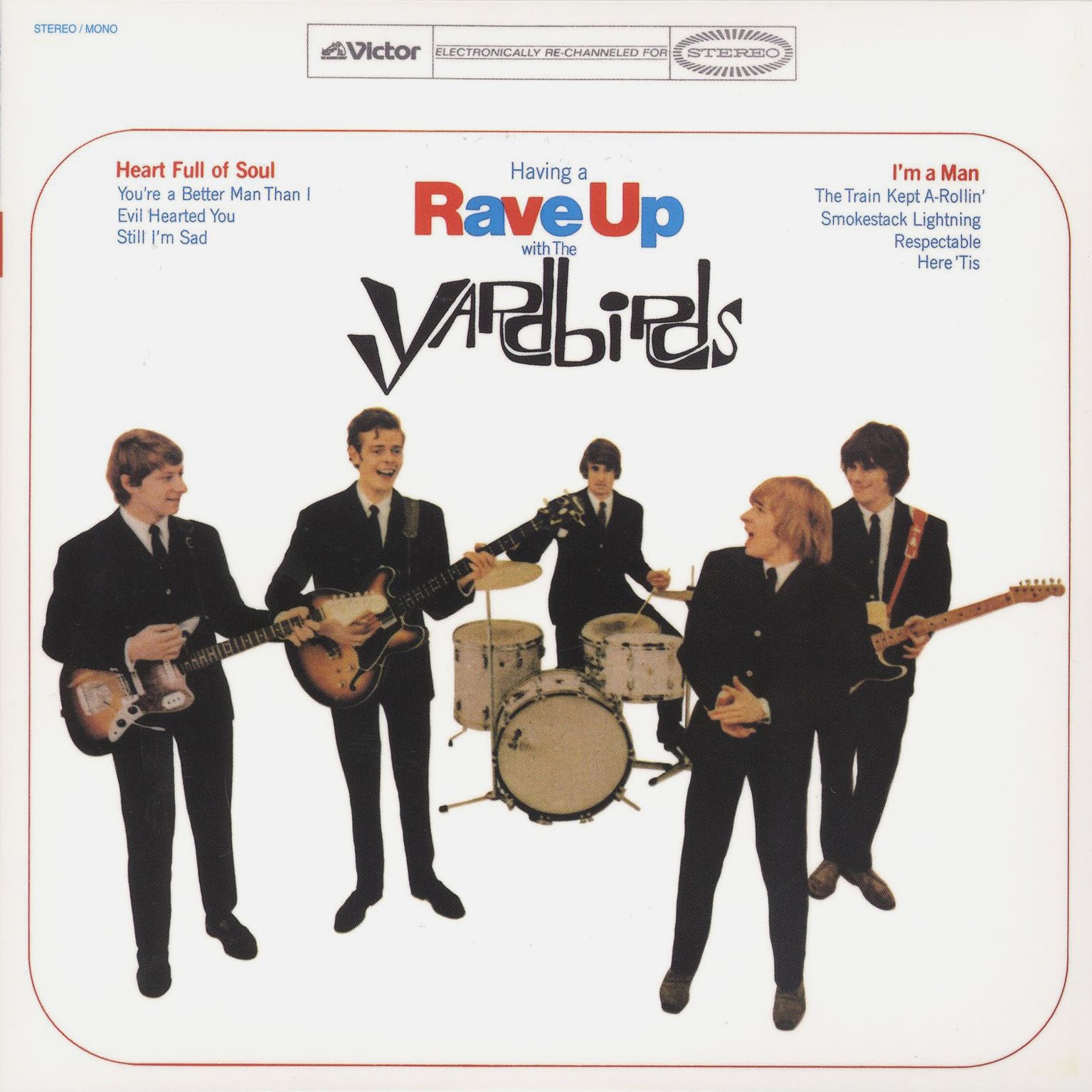 There's more mystery to be had with any of the Yardbirds cuts, while Zeppelin is all out in the open, bashing away, throttling you with the riff. The Yardbirds, meanwhile, seem to be trying to haunt you with it, and, in large part, they succeed, even if this iteration of the band had no intention of innovating like the Jeff Beck one did.
You wonder what must have been going through Jimmy Page's head when he first joined the group, on bass, and Jeff Beck was already deep in what I'd argue was the most significant phase – in terms of influence for any guitarist since Robert Johnson and before Jimi Hendrix. One performance from Paris, but in the summer of 1966 this time. "The Train Kept A-Rollin'" was always one of the most exciting Yardbirds numbers, which is saying something.
Beck kicks off the song by imitating a train whistle with his guitar, and then serves up the crunchiest, filthiest riff. The distortion thrilled me as a kid, as I thought, "wait – can you do that? Is that allowed?" Just dead brilliant. This particular version is faster than its studio counterpart, and because of the guitar, the lyric which is putatively about lighting out on the rails is transformed, in the best Yardbirds style, to suggest that here is a force beyond this world, hell bent upon altering it at the same time. "Train kept a'rollin" all night long," Relf declares, as Beck riffs, and you realize that, to the band, anyway, the Yardbirds are the train, and the night is limitless.
Eric Clapton couldn't have known what would happen when he quit the Yardbirds on March 13th, 1965. All he knew at the time was that, after two years with the fledgling blues band, he wasn't happy – and neither were they.
He'd already gained the nickname "Slowhand" after an unhappy audience offered a slow hand clap while he was forced to stop playing to change a string. But he'd go on to gain so much more after his decision to bow out at the age of 20, with the initial plan of giving up music altogether.
"I played with two amateur groups before [the Yardbirds] in my spare time," Clapton said in 1968. "I didn't stay with either of those bands for more than two weeks. It was more like jamming. Then I got offered a professional job with the Yardbirds. … I was with them a year and a half. They weren't too keen to have it known that I'd left. People leaving groups in those days was dirty."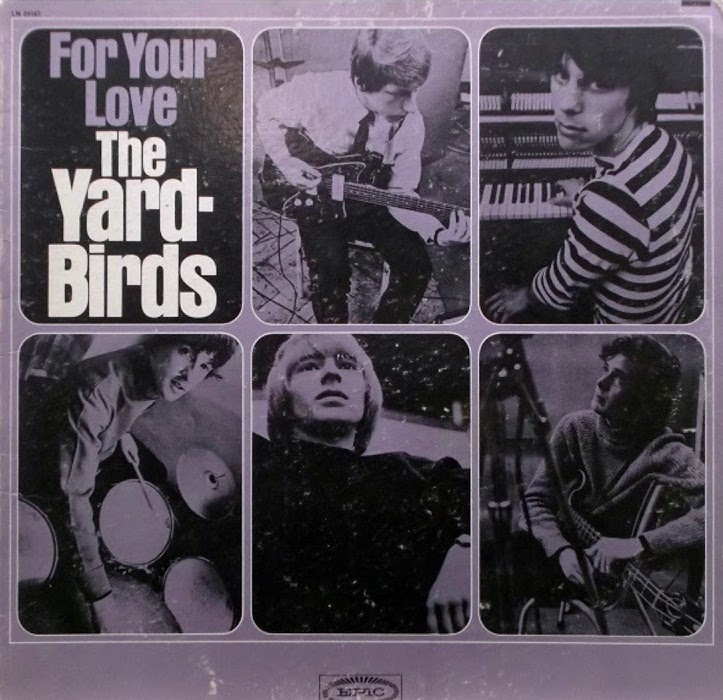 In his relatively short time with the band, he'd made a name for himself after the Yardbirds took over the Rolling Stones' spot at London's iconic Crawdaddy Club. Both Clapton and the group were gaining buzz by the time their third single, "For Your Love" was released. But that song proved to be Clapton's tripping point. He left before its release and didn't take any part in its promotional campaign.
In America, four songs from the Yardbirds' debut album, recorded live when Eric Clapton was still their lead guitarist, made up the second side of 'Having a Rave Up'. Those tracks, cut at the Marquee in March '64, were old news by the time 'Rave Up' came out (November '65), but not to U.S. fans, who'd never heard that kind of frenetic, exploratory sound before, the sound of a band that was pulling material out of the typical pool (lots of Chess Records—Chuck Berry, Bo Diddley, Howlin' Wolf—rock and blues), but stretching the songs out, experimenting with tempo changes, building to frenzied climaxes.
The live songs on 'Rave Up' that were lifted from "Five Live Yardbirds", two by Diddley "I'm A Man" and Howlin Wolf's "Smokestack lighting", and the Isley Brothers' "Respectable" felt like something adventurous, and it was fascinating to compare the more succinct version of "I'm A Man" on side one of the album to the expanded take on the flip. The complete 10-track 'Five Live Yardbirds', including a hopped-up and five Long Years , with Keith Relf wailing on harmonica and Clapton playing one of his earliest-recorded stinging blues solos, is now embedded into the compilation "The Yardbirds Story".
The Yardbirds remained gone but not forgotten. And in 1992 they were inducted into the US Rock & Roll Hall Of Fame. Keith Relf and Jim McCarty had left Renaissance after two albums but they were planning a new group together in 1976, when Relf was electrocuted in a tragic accident. The closest they came to a Yardbirds reunion was the Box Of Frogs project in the mid-80s when Dreja, McCarty and Samwell-Smith hooked up with ex-Medicine Head singer/guitarist John Fiddler for two albums that featured Beck on the first and Page on the second.