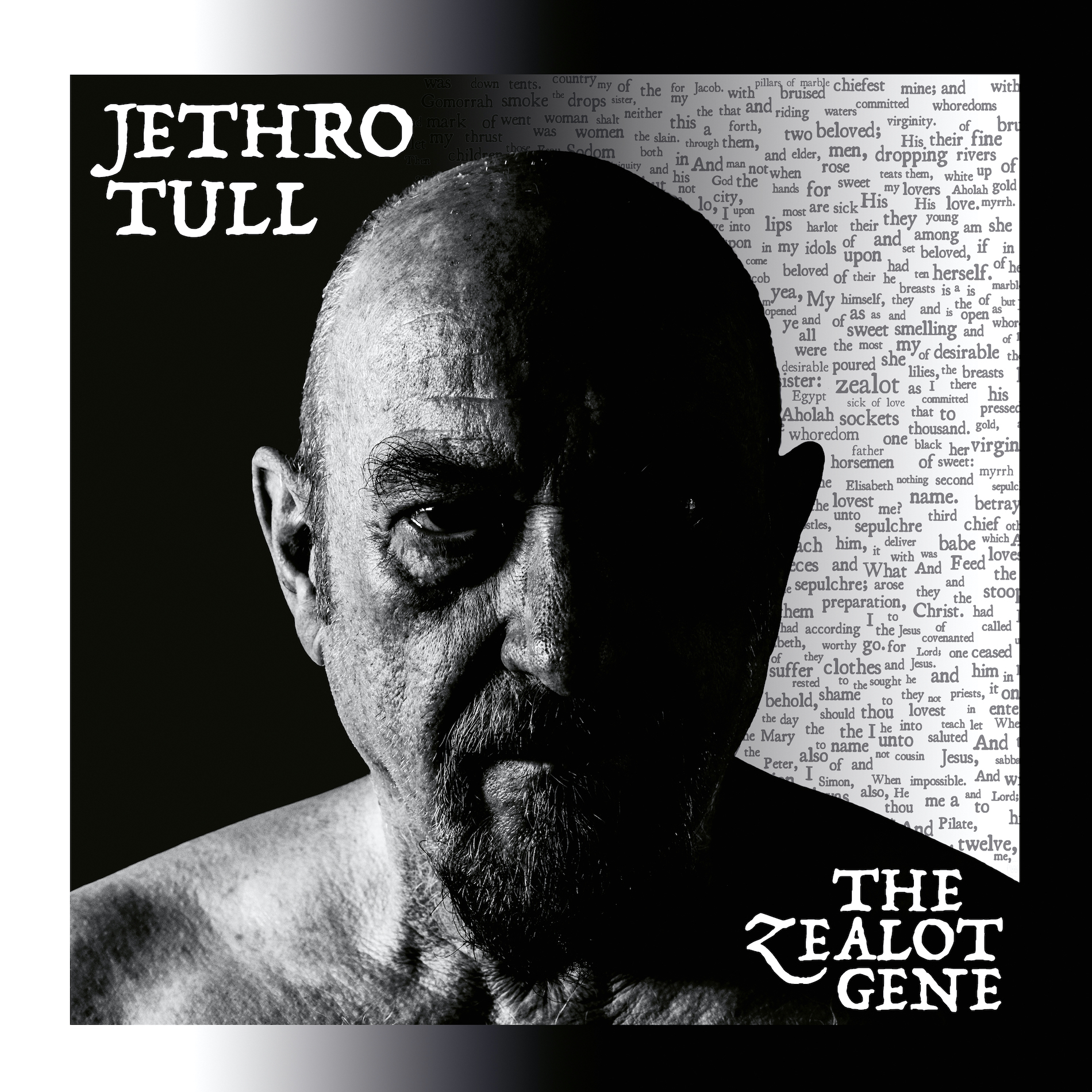 Ian Anderson has released several solo albums in the past 19 years. However, with "The Zealot Gene" being the first album by Jethro Tull in almost two decades, expectations are high.
Ian Anderson has come up with a wonderful album, having written all the songs himself. This is a Jethro Tull release that not only meets expectations but surpasses them. It is a concept album, of sorts, and a return to form for the band. It is  twelve rock tracks that fit very nicely together. They do not sound dated, but rather current, yet would not have been out of place in the late 1970s.
"The Zealot Gene"  open with Anderson's fantastic flute on "Mrs. Tibbets". Next comes the voice, Ian Anderson in all of his glory. The flute gives way to power chords and it is on its way. There are some great surprises, such as Anderson's harmonica on "Jacob's Tales" , which is far too short, the moody background on "Shoshana Sleeping", the English folk genre of "The Fisherman Of Ephesus" and the hard rock sounds in "Barren Beth, Wild Desert John".
Florian Opahle is a fantastic guitarist. He provides strong guitar solos, especially in "Mrs. Tibbets",  but more often provides a steady backing. The majority of the solos are from Anderson on his flute. Special mention should also be made regarding Anderson's acoustic guitar performance too.
Jethro Tull has shared the title track from the group's first studio album of new material in over 18 years. The new title, "The Zealot Gene", officially announced on Nov. 5, 2021, first made headlines last March. It arrives on January 28th, 2022, in a variety of CD and vinyl packages, via Inside Out Music. The group, still led by Ian Anderson, has now released three instantly recognizable singles from the album. The video for "The Zealot Gene," depicts Anderson as a sketched character in the animated clip.
Of the title track, he says, "As a song lyric, it sums up, for me, the divisive nature of societal relationships and the extreme views which fuel the fires of hate and prejudice, more so today perhaps, than at any time in history. Perhaps you think you know who I might have been thinking about here but, in reality, there are probably right now at least five prominent, dictatorial national figures who could fit the bill."
The first release, "Shoshana Sleeping," arrived in November, accompanied by a haunting visual created by Thomas Hicks. "Sad City Sisters," with a video directed by Sam Chegini, arrived on December 8th.
You'd have to go back to the band's 2003 Christmas album for the last time Tull released a new studio effort. Their last album of all-new, original material was in 1999.
From the original November 5th album announcement: Ian Anderson holds no reservations about the role for which the mythos and themes of Biblical storytelling played in the lyrical content of the new album, saying, "While I have a spot of genuine fondness for the pomp and fairytale story-telling of the Holy Book, I still feel the need to question and draw sometimes unholy parallels from the text. The good, the bad, and the downright ugly rear their heads throughout, but are punctuated with elements of love, respect, and tenderness."
The album's art book editions feature a second CD of demos and initial ideas, plus extended liner notes and an interview with Anderson.
Of the second release, Anderson says, "Sad City Sisters throws up memories of a Saturday night in Cardiff, Wales when I was on my way home from our concert in St David's Hall some years ago. It could equally well have been any town in the UK, I suppose, or even most cities of the Western World. What possesses hell-bent and vulnerable young people to slip so easily into that tragic loss of dignity and end up sprawling drunk in a wet and windy street at midnight?"
Jethro Tull's lineup features Anderson (flute, acoustic guitar, harmonica, vocals), Joe Parrish-James (guitar), Florian Opahle  (guitar) (album only), Scott Hammond (drums), John O'Hara (piano, keyboards, accordion), and David Goodier (bass guitar).
"The Zealot Gene" just may be the album fans have been waiting for for a very long time. It is a classic Jethro Tull album. For the most part, the album was recorded with all the members being in the same room, and at times, live off the floor. This energy and band unity is felt throughout. This is also an album that Jethro Tull could tour and would sound fantastic live. Fans should enjoy "The Zealot Gene". It is beyond words how good it is to have Jethro Tull back.
The band has an extensive 2022 tour.