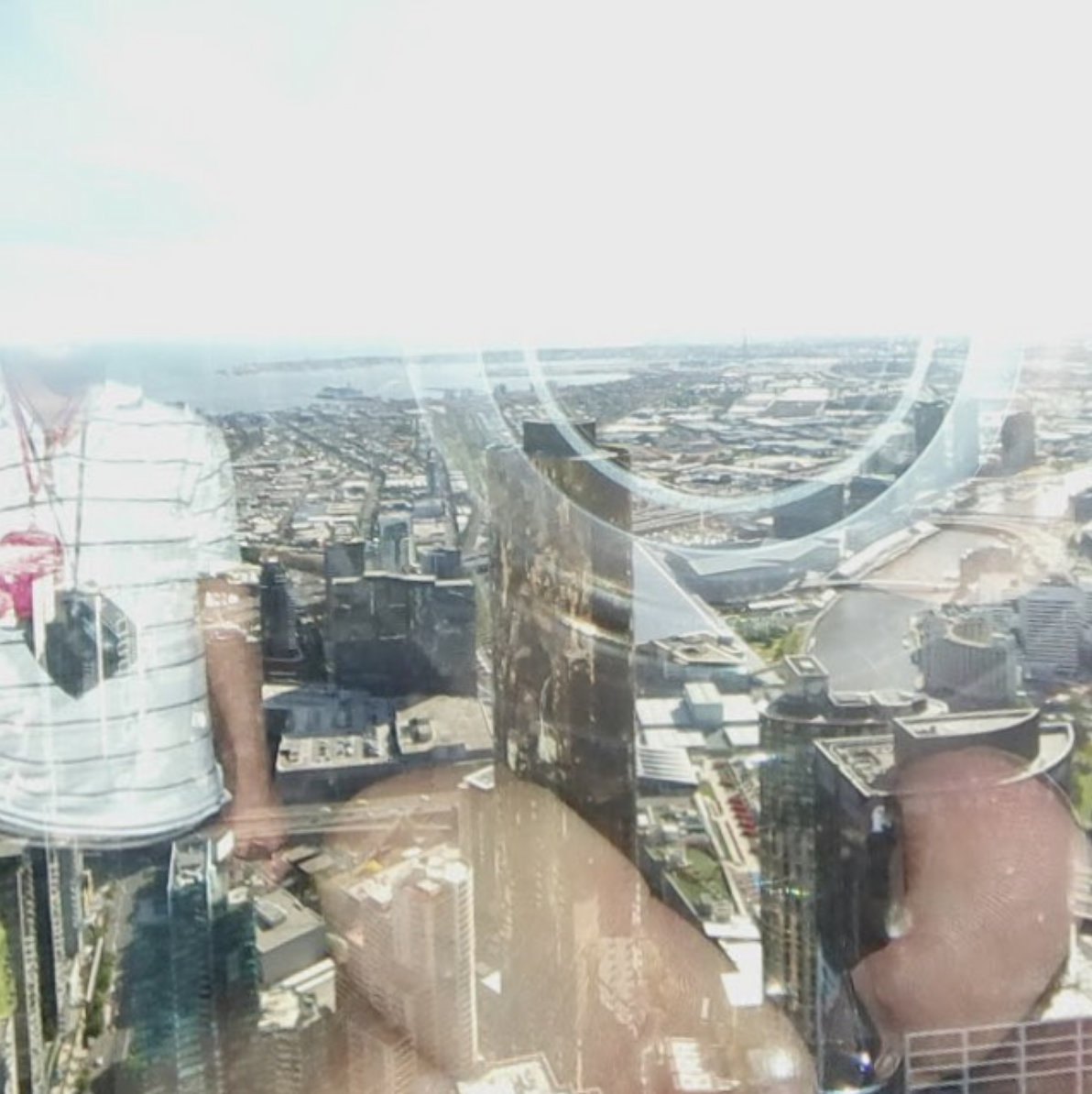 Skydeck's groovy, pop-oriented music falls somewhere between electro-pop and post-punk, mining the sounds of '80s new wave while speaking to the grave anxieties of the present. Armed with a keen understanding of our demoralizing economic reality and relatable fears about the future, their songs are as sharp-tongued as they are stylishly magnetic. The Australian duo's second album "Coupon" opens with "Dogshot," which showcases this mix of inspired wit and earworm-y goodness. The bass-driven pop tune centres on the gig economy and the way capitalism tends to mutate in terrifying new ways ("Nothing's changed, you just call it by a different name now"), and I can't say there's another 2021 song I've hummed more fervently than this one. Their FM synths and programmed drums bring a sterile, retro sheen to everything they do, while their guitars add dynamic distortion and a much-need rawness. Their songs are versatile, in large part due to the contrasting styles of their vocalists—Dom Kearton opts for melodic pop, while Mitch Clemens speaks in a self-assured low tone. Clemens brings a pensive dread to songs like "No Change" and "Salt," while Kearton gives their songs a kick of bittersweet joy. The forlorn nature of "Coupon" often fills out the foreground, which makes for a cathartic sulk, but don't underestimate Skydeck's euphoric abilities. The candescent guitar warbles on "Uptight" are sublime, and the enlivening melodies of "Anthony" end the album on a heart warming high. "Coupon" finds the band, like many people, at the crossroads of "a better world is possible'' and "we're beyond fucked," and while this album won't push you one way or the other, maybe it's enough to know we're not alone—but if it's not, then holy hell, Skydeck are just plain good at pop music.
Instantly grabs your attention. Looking forward to to revisiting this many times.
The lyrical content, excellent synths, and tight rhythms set this apart from the crowd. The vocals are great as well; maybe not to everyone's taste,
Releases Friday August 27th via Dinosaur City Records, Osborne Again and Kingfisher Bluez.