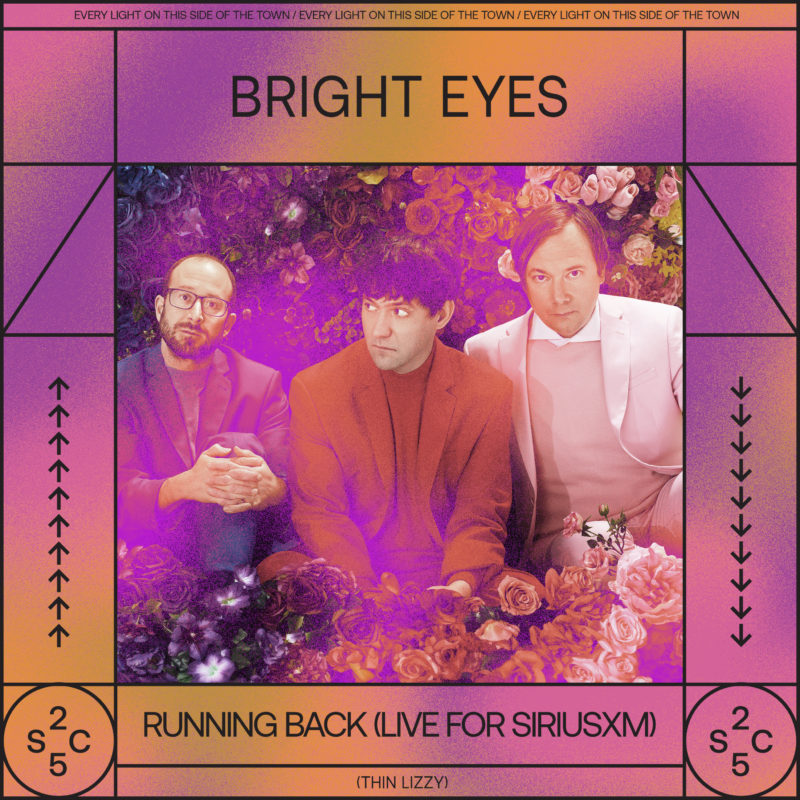 The band originally recorded the cover of "Running Back" in August 2020 as part of a SiriusXM Sessions, Now the cover has been given an official release as part of Secretly Canadian's ongoing 25th anniversary singles series, which aims to raise $250,000 for New Hope For Families.
Bright Eyes' Conor Oberst said of the cover, "Thin Lizzy is one of the finest rock n roll bands of all time. Phil Lynott's vocal delivery and lyrics exemplify nonchalant cool. On top of that they gave the world a reason to invent the word guitarmonies. I think this is such a beautiful love song. It felt really good to sing."
"Running Back (Live For SiriusXM)" the Bright Eyes cover of Thin Lizzy, as part of the SC25 series.
Today, Secretly Canadian extends its 25th Anniversary campaign into 2022, furthering its fight against homelessness through more new music and charitable collaborations. With all net proceeds continuing to benefit the record label's $250,000 fundraising goal for Bloomington, Indiana-based shelter and non-profit organization, New Hope For Families, Secretly Canadian has shared the latest two installments in its ongoing series of 25 commemorative singles. Following exclusive releases from Secretly Canadian artists such as Current Joys, Hatchie, Porridge Radio, Skullcrusher and Stella Donnelly, plus friends like Bartees Strange, DJ Python, Goose, Jim James, Madison McFerrin, NNAMDÏ and Tasha in 2021, the 18th and 19th contributions to the 25-track collection include special covers by Bright Eyes and Kathleen Frances.