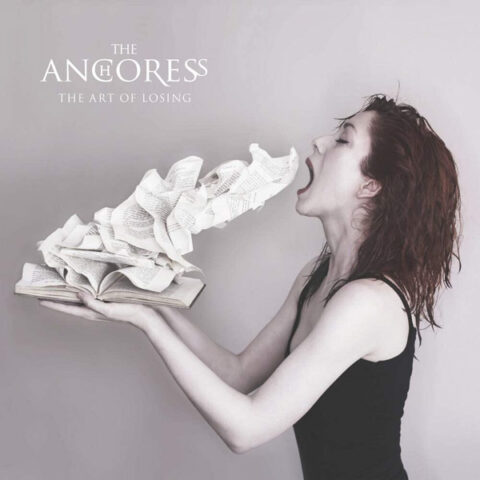 The Anchoress' (aka Welsh multi-instrumentalist Catherine Anne Davies) second album has rightly been lauded by critics and is truly a joy from start to finish. "The Art of Losing's" strength is largely down to a collection of superb songs, and there are so many of them!. The synth-driven title track's deliberate juxtaposition of a poppy "do-do-do-do-do" refrain against lyrics like "do you want the marks to prove that you do matter more than he says" is just one example of intricate craft and unrestrained artistry at play. The self-production is entirely fitting for such an honest record and the attention to detail is well-served across an excellent Optimal double vinyl pressing. There's 14 tracks in total, but actually four of these are short piano interludes (with two top-and-tailing the record) so that leaves us with ten 'proper' songs, which I'm sure you would agree is a perfect for an album.
'Let It Hurt' is a melodic, mournful, mid-paced piano-led number and the pace never lets up on 'Show Your Face' which is a pulsing, driving track with crunching guitars. On 'The Exchange', James Dean Bradfield duets (returning the favour of 2018, when The Anchoress delivered guest vocals on 'Dylan & Caitlin' on the Manic Street Preachers' Resistance is Futile). 'Unravel' boasts 'Running Up That Hill'-style drums and the truly remarkable '5am' which would only be spoilt by a precis of its message here. Seek it out, take in the meticulous sleeve notes and just listen. It is just piano, voice and strings; it's achingly sad and beautiful. The title track brings together everything that is good about The Art of Losing in four minutes and six seconds.
The overriding theme here is of loss; the lyrics are heartfelt and Catherine's voice and delivery really sucks you in. The songs manage to pull off the rare feat of sounding both satisfyingly 'classic', structurally – in rock/pop terms – but also edgy and dark, with enough angles in the production/arrangements to keep the listener engaged.
Even if this collection of songs wasn't more than the sum of its parts, it would still be superb, but when brought together and thoughtfully sequenced, with those interludes, the magic happens. It's a truly exceptional album.
There was a smart looking 3CD deluxe at the time of release, which included all sorts of bonus tracks. Sadly, I missed out on that (argh!), but a new, expanded single CD, with five bonus acoustic tracks, is released in March .