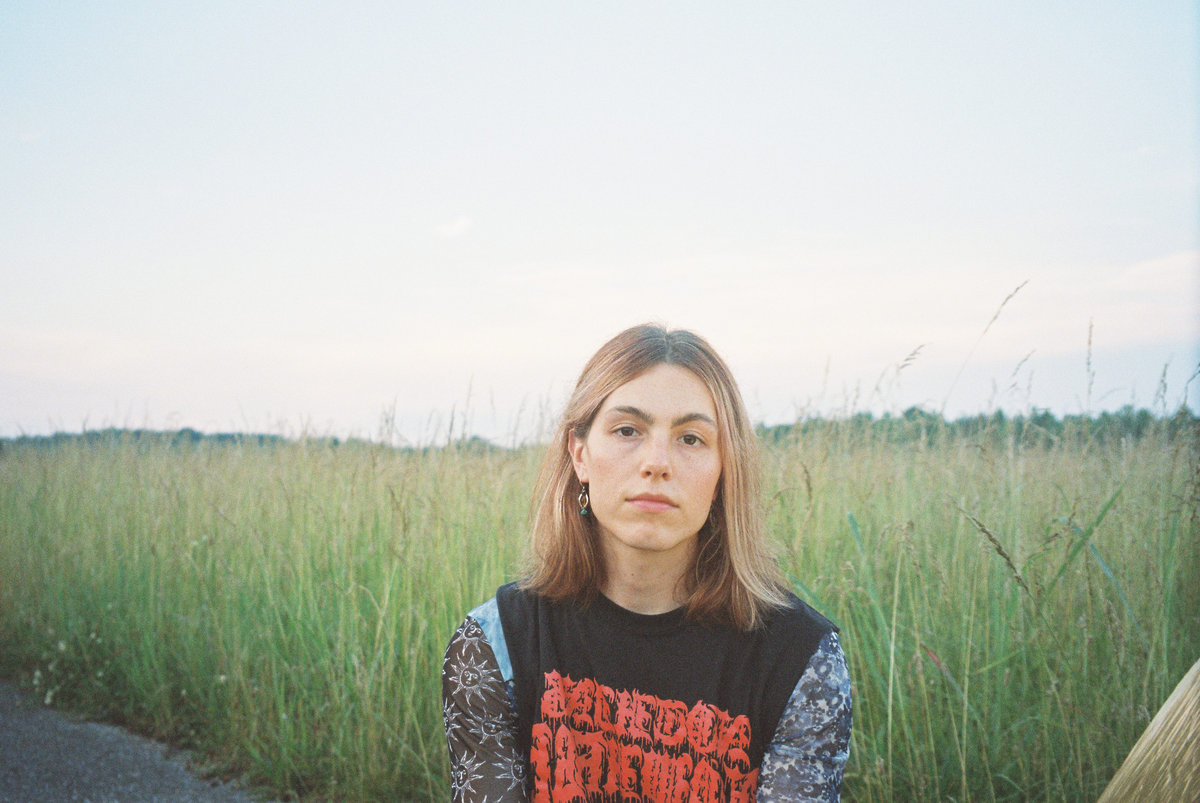 The 16th installment of Saddle Creek's Document series comes from allie—the mononymous creative moniker of Nashville-based singer/songwriter Allie Cuva (she/they).
After spending time in various musical projects around Nashville, Cuva was recruited as the touring/session drummer for Cavetown—an experience that would prove pivotal. She returned from a lengthy run of shows feeling inspired, restless, and more certain than ever that she had something to express. "I got home and felt very removed and strange, and music was a way to start trying to make sense of it," Cuva explains. That desire fuelled the writing of allie's debut EP, 2020's "Junior Coder's Experiment", and its release began to reveal a path not just to catharsis, but also to self-discovery. "Putting the EP out under the Allie moniker ended up really illuminating some of the more subconscious feelings I was having about myself and my gender identity," Cuva says. "I realized I'd always been trying to get a fuller sense of the picture, but the art really helped me touch on things that I was about to confront in a much more direct way. I started doing research, and seriously considering changing my pronouns, identifying as transgender and nonbinary, and undergoing hormone replacement therapy."
Cuva describes this decision as a choice to begin a lifelong journey, but it would start with the closing of a different chapter. "My long time partner and I were no longer compatible," Cuva says. "We didn't want to separate—it wasn't a matter of lack of love—but we realized that was the right thing for us as individuals." The end of the relationship led Cuva to throw herself into writing, resulting in her debut album "Maybe Next Time", which was released in August of 2021.
While "Maybe Next Time" might be considered a breakup album, on "cast iron // infinite jesters" Allie explores other complex corners of relationships and human connection. On a-side "cast iron" Allie explores her interpretations of the philosophical language and sentiments of certain people in her life. The repeated phrase "I know what you really mean" is not intended to be patronizing, but rather is meant to illuminate the fact that we as humans are often confused/misled about why we think, speak, believe, and act the way we do. As Cuva describes it, "Oftentimes, there are clearer, more sober ways to represent ourselves, and I'm interested in that journey."
B-side "infinite jesters" is a consideration of the impact of a new, quickly-developing intimate relationship. "Though my favourite relationships have been fortified over many years," Cuva explains, "I further realized in writing this song that some relationships can be particularly impactful from their near inception. In other words, a lot of good can happen quickly if we're open to it." 
Releases January 14th, 2022 on Saddle Creek Records