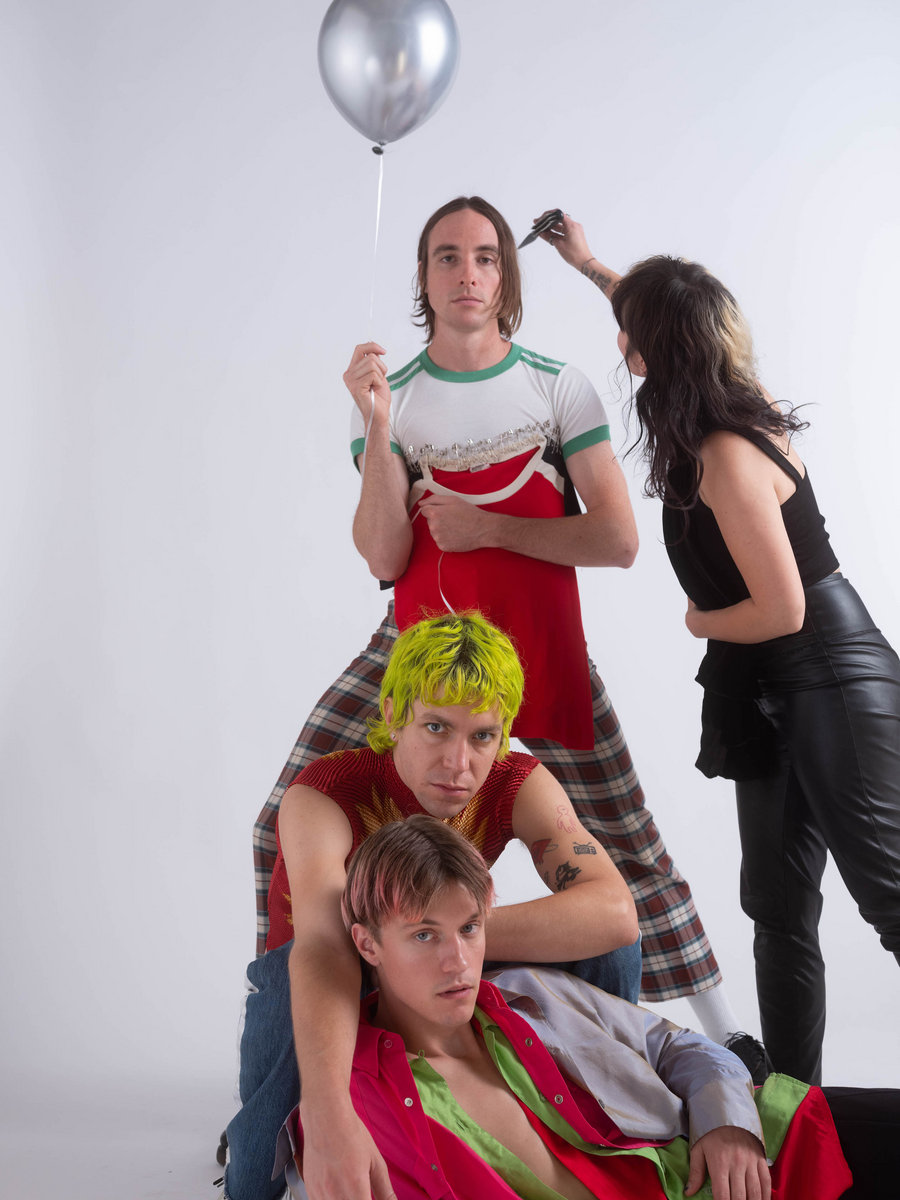 The San Fransico-based trio of Adam Abildgaard, Nick Duffy, and Ted Davis have built a loyal following and constant buzz over the last several years, with the 2019 EP 'Mood Ring' standing as their most kaleidoscopic work to date. Merging the quintessential melodies of pop's past with contemporary touches to forge something truly unique, HFHW is just starting to create their own sonic world.
Californian indie trio Hot Flash Heat Wave draw on dream pop, surfer rock and post punk, finding an international audience with their albums "Neapolitan" and "Soaked".
With a new full-length record on the way, the crucial announce a promotional tour, "Now that we've finally finished the record, we're shifting the focus to preparing these songs for the stage with a new line-up and bringing them to life. From its concept, this album was meant to exist as both a record and a live experience, so nailing the sound and performance is really important to us and we have some ideas to sort out."
Highschool friends Adam Abildgaard (vocals, guitar), Ted David (vocals, bass), and Nick Duffy (drums) and named their band after an intense summer in their home of San Francisco.
In 2015, they dropped their debut album "Neapolitan". Featuring the hit single "Gutter Girl", the record has rocketed up to 500,000 streams and continues to rise and was followed by second album "Soaked" two years later. More recently, they returned with their adventurous "Mood Ring" EP just last year which saw the boy adapt R&B on lead single "Go Ride" plus "Sky So Blue" which saw them embark on more psychedelic avenues.
"It's the first record where we felt fully in charge of our sound and direction. We were writing more personal music, letting go of ideas about what we should sound like and exploring vulnerable, exciting places."
This month has seen the release of brand new single "m o t I o n s", a song which sees them explore an electro edge.
"m o t I o n s" will feature on their as yet untitled  album which is expected to be released next year. Hot Flash Heat Wave will be showcasing their new material when they kick off their tour in February