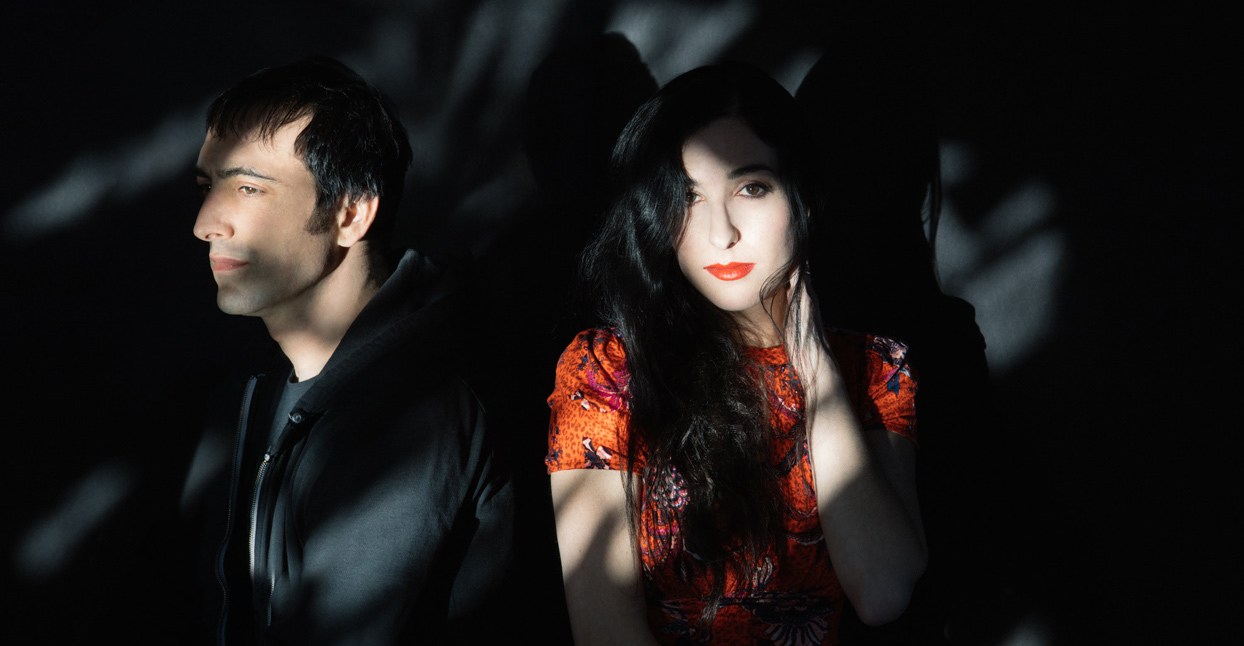 Marissa Nadler & Stephen Brodsky, who released a critically acclaimed collaborative album "Droneflower" on Sacred Bones Records earlier this year have shared two cover songs that make up a new single via Sacred Bones – Phil Collins' In The Air Tonight and Extreme's More Than Words.
Being unfortunately old enough to be of an age where I can remember the original, it must be said that I absolutely loathed In the Air Tonight, and still do, but when Marissa Nadler says "We wanted to make a creepy, sexy version…", then I'm prepared to give it a listen. This should have been the original is all I can say…
On paper, a collaboration between dream-folk singer-songwriter Marissa Nadler and metal shredder Stephen Brodsky—known for his dizzying work with Cave In and Mutoid Man—might seem a little strange. Beyond the fact that both of them are from Massachusetts, they appear to have little in common. It's only when you realize that Brodsky has a vastly underappreciated solo discography, which includes soft acoustic material, and that Nadler has previously worked with reclusive former black metal musician Xasthur, that the duo's "Droneflower" album begins to make sense.
"Steve and I come from different musical wheelhouses," Nadler acknowledges. "But I'm always attracted to people who can do things I can't do. I like the riffage, basically. When he sent me some music that didn't have words, and [I could hear that] it was really different from what he normally does, I got really excited. It doesn't sound like him in his other bands, and it doesn't sound like me in my other work."
By turns eerily melodic and pleasantly surprising—consider their haunting acoustic cover of Guns N' Roses' "Estranged"—Droneflower is the result of a collaboration that took place over three years, both in person and through online file exchanges. As it turns out, Droneflower is both the album title and the band name.
"It's a bit tricky," Brodsky says with a laugh. "I think we just felt like the record would get a stronger push with our names attached rather than trying to hype a new band. Maybe next time it'll flip and the artist name will be Droneflower and the album title will be our names."