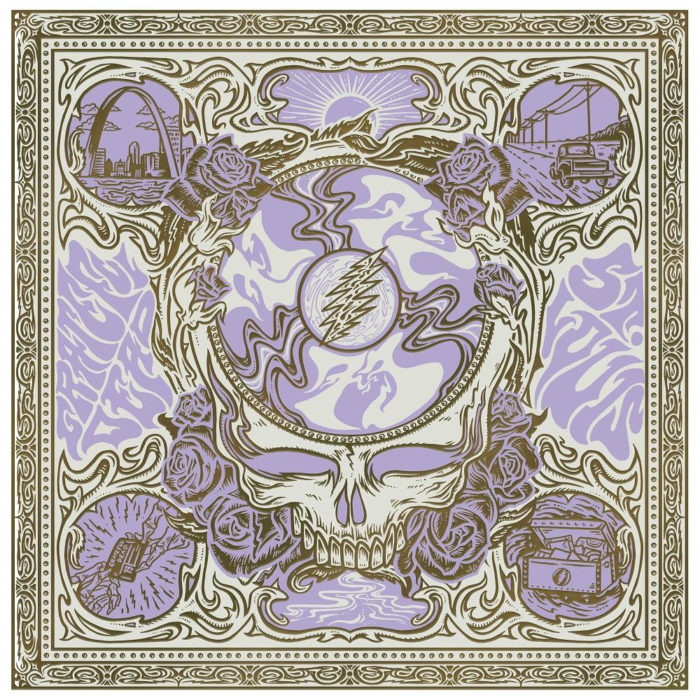 The Grateful Dead have announced they will be releasing a 20-CD box, that will feature seven previously unreleased live shows that were performed in St. Louis, Mo. between '71 and '73.
The unreleased concerts were recorded on: December 9th and 10th, 1971 at the Fox Theatre; October 17th-19th, 1972 at the Fox Theatre; and October 29th and 30th, 1973 at Kiel Auditorium. Each show was restored, and speed corrected by Plangent Processes and mastered by Jeffrey Norman. Jeffery Norman mastered the 2017 release of the Grateful Dead's Cornell 5/8/77 performances, which were also speed corrected by Plangent Processes.
"There are only a few truly great eras in the Grateful Dead's performing history that span more than a year and one of the very best is the transitional period that covers December 1971 through Fall of 1973. This was a period during which the Dead solidified their touring format (several distinct, somewhat short, geographically defined tours every year), where every night the Dead would wow their fans with a mix of over six years of music that clearly demonstrated their many transitions and transmutations," said David Lemieux, Grateful Dead archivist and the set's producer in a press release.
The Box set is available for pre-order here.
Fox Theatre, St. Louis, MO (12/10/71) will be released as a 3-CD Set And A Limited-Edition 5-LP Set On 180-Gram Vinyl.
A previously unreleased performance of "Sugaree" from the Fox Theatre show on December 10th, 1971,
Steamboats and BBQ, ice cream cones and Mardi Gras – are you ready to laissez les bons temps rouler with the "gateway" to the Grateful Dead? Meet us, won't you, in St. Louis for a series of releases celebrating the Dead's early 70s ride along the river including the Dead set, LISTEN TO THE RIVER: ST. LOUIS '71 '72 '73. You can hear a previously unreleased performance of "Sugaree" from the Fox Theatre show on December 10, 1971 now.
Bear recorded 9 of the 20 CDs and the booklet includes three full-page photos of him — the most we've ever seen in a release, including OSF releases!! It's also a treat to read the rich and insightful notes by our friends Nicholas Meriwether, Sam Cutler, and others. Sam's piece about the Tour Manager's remit dovetails beautifully with our section, which focuses on Bear's bumpy re-entry into the scene after 2 years in prison, which Sam also had the dubious pleasure of managing. We are grateful for his candid, first hand account. We also spoke with Bobby about Bear's approach to sound ("He was a wizard") and with Betty Cantor-Jackson about the similarities and differences in their respective tapes.