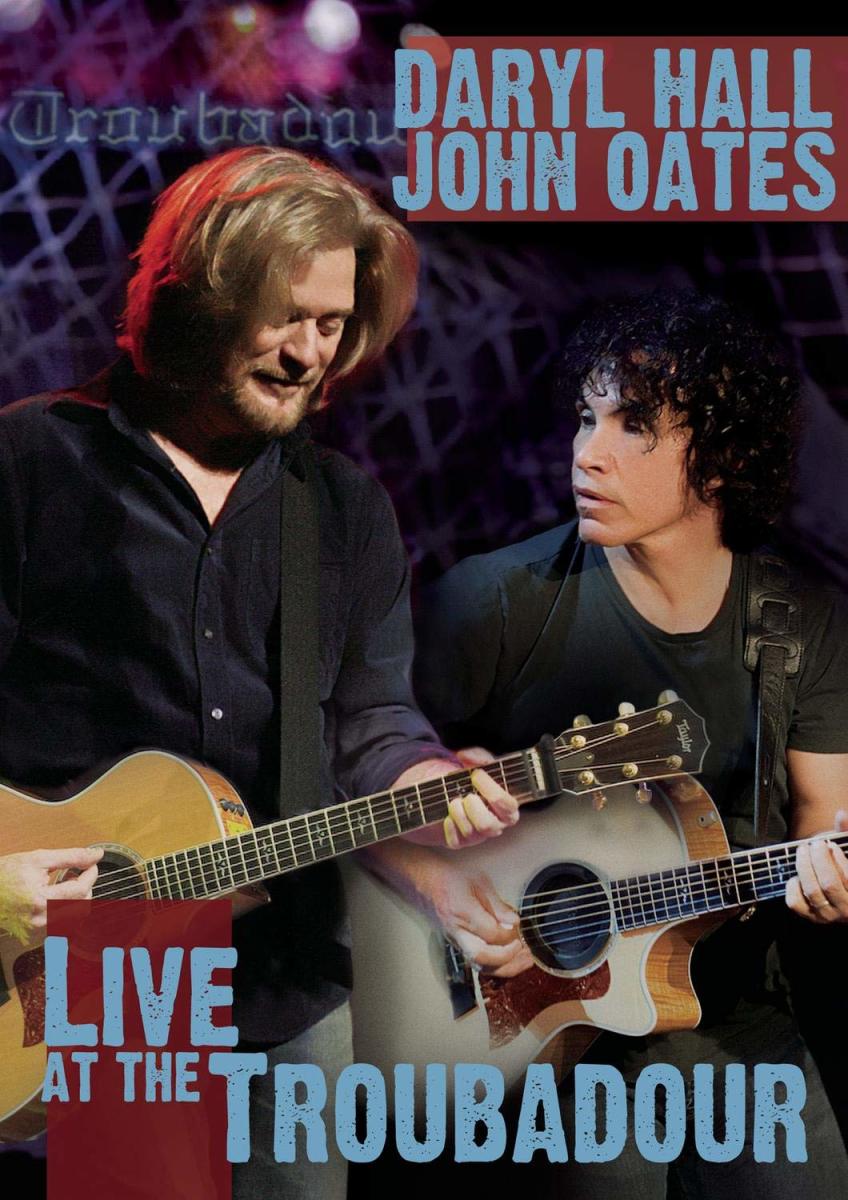 Hall and Oates for over a decade (1974-1988) Daryl Hall and John Oates were a hit-making machine that eclipsed the Everly Brothers as the #1 charting duo of the Rock era. In 14 years, they placed 16 hits in the Top 10 nationally, including six number 1's. The duo debuted with "She's Gone" in 1974, fighting it out with the Soul group Tavares for the highest chart position. It was a middling hit climbing to #60. But on their second outing, they struck gold with "Sara Smile," a song written for Hall's girlfriend, which landed at number 4 spot.
With the reissue of "She's Gone," in 1976, it became a smash hit at #7, and Hall and Oates had arrived. "Rich Girl," went to #1 in 1977, but they owned the charts in the 1980s beginning with "Kiss on My List," "You Make My Dreams," "Private Eyes," and "I Can't Go For That (No Can Do) all from 1981, and all topping the national charts.
More hits followed; "Maneater," Family Man,' Say It Isn't So," "Adult Education," "Out of Touch," and "Method of Modern Love." These guys had the Midas Touch, though not everyone was enthralled with them. The hits stopped in 1991, but Hall and Oates continue to tour.
John Oates explains; "Playing the Troubadour in LA has been a "rite of passage" for live musicians for 64 years and Daryl and I played our first show there opening for the late great Harry Chapin in 1973. Over the years I always loved seeing shows and hanging out there with musicians and friends…returning to play again in 2008 was a full circle moment for me and the vibe was amazing."
They were inducted into the Rock and Roll Hall of Fame in April 2014. Daryl Hall & John Oates "Live At The Troubadour" will be released in a 2-CD and 3-LP set (the first time ever on vinyl) on November 26th, 2021.