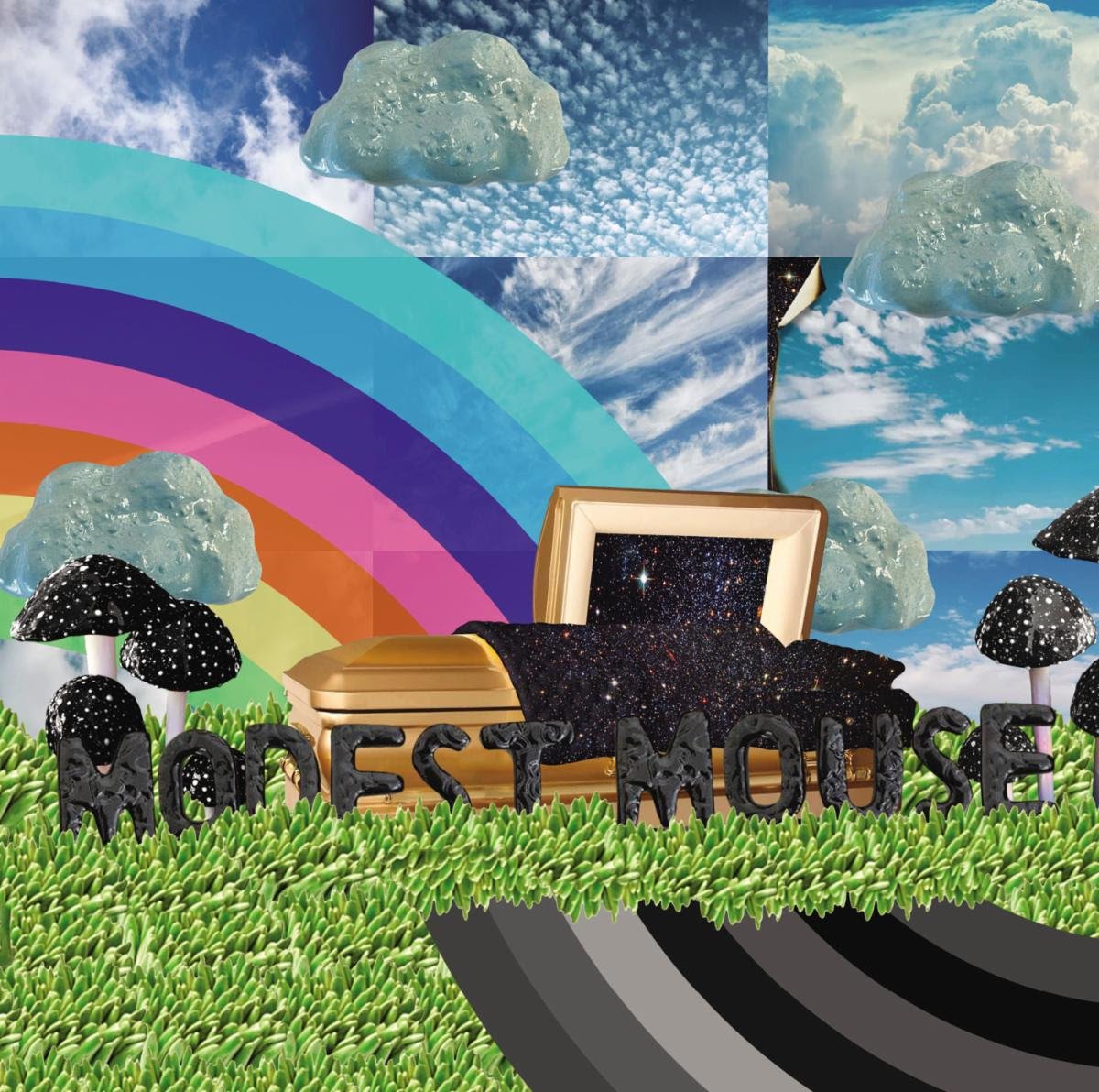 Returning with their first new album in six years, Modest Mouse present their anxiously awaited seventh full-length, "The Golden Casket", via Epic Records.
The Golden Casket heralds another new chapter in the band's unpredictable evolution. Produced with Dave Sardy and Jacknife Lee in Los Angeles and in Modest Mouse's studio in Portland, the album hovers in the liminal space between raw punk power and experimental studio science, frontman Isaac Brock explores themes ranging from the degradation of our psychic landscapes and invisible technology, to fatherhood. The twelve tracks behave like amorphous organisms, undergoing dramatic mutations and mood swings that speak to the chronic tug-of-war between hope and despair that plays out in Brock's head.
Modest Mouse still has a quirkiness to them here that pops up in both song titles (see "Never Fuck A Spider On A Fly" and "Fuck Your Acid Trip") and instrument additions that includes mouth percussion from singer Isaac Brock on "Walking And Running" and lap steel and electric piano by Tom Peloso during "Transmitting Receiving." All of these components has helped Modest Mouse build a growing fan base over the years but The Golden Casket does keep their edge tucked in a little tighter.
There are no stand out singles on The Golden Casket which makes the album more of a slow burner but compared to 2015's Strangers To Ourselves, the album feels and sounds more complete, rewarding and what the band should sound like in 2021. I like that the group didn't just try and make stadium rockers or charting singles without reason but opted their energy for an album that engages and challenges you around every corner. Even though I don't feel that one track stands much taller than others, there are plenty of great moments like the harmonizing chorus that ends "We Are Between" or the horns that blare during "We're Lucky." There are also plenty of foot tapping songs that have a dynamic texture and Modest Mouse bounce to them that make the tracks jump out of your speakers. At times, the band is able to swirl clangs and shaking object bangs into the mix that gives off an unique surround sound.
With so many miles down the road since their late 90's and early 00's albums, I think as a fan you should be able to meet Modest Mouse where they have landed in "The Golden Casket" and recognizing they have a different fire burning today. The album flows well and with repeat listens you are reminded of the showman Brock has always been behind the mic. There are plenty pieces that jump out at you here and if it takes another six years to get an album from Modest Mouse, "The Golden Casket" will hold up very well to the test of time and keep you satisfied.
Key Tracks: "We Are Between" / "Japanese Trees" / "The Sun Hasn't Left"