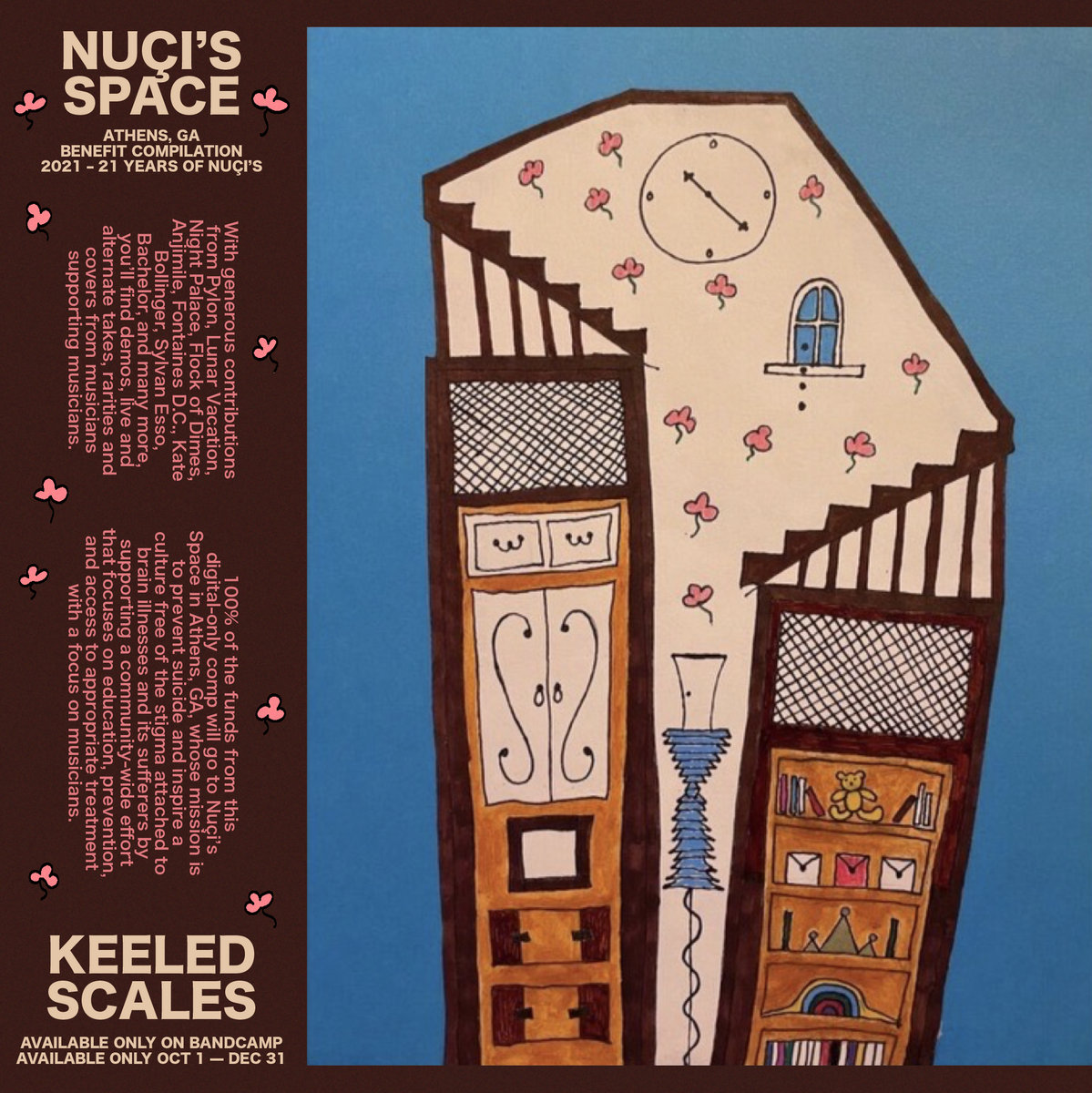 Released via Keeled Scales Records a small record label deep in the heart of Texas named after a type of snake scale:  Nuçi's Space holds a special place in my heart — I called Athens, Ga., home for 5 years, and that venue not only hosted some of my most beloved concert memories but also still provides mental/physical health services for musicians.
100% of the funds from this digital-only Bandcamp compilation, available for a limited time from October 1st through December 31st, 2021, will go directly to Nuçi's Space, a nonprofit organization in Athens, GA, whose mission is to prevent suicide. Nuçi's Space operates a musician and mental health resource centre which provides low-cost practice space, gear rentals, etc., and offers subsidized mental and physical health care for musicians and artists in the Athens area.
They're celebrating their 21st anniversary of pivotal work in the music community. You can read more about what Nuçi's space is doing for mental health advocacy and suicide prevention here:
This undertaking would not be possible without the kind donations of the artists, managers, labels, designers, and musicians that went out of their way to support mental health advocacy in music.
released October 1st, 2021