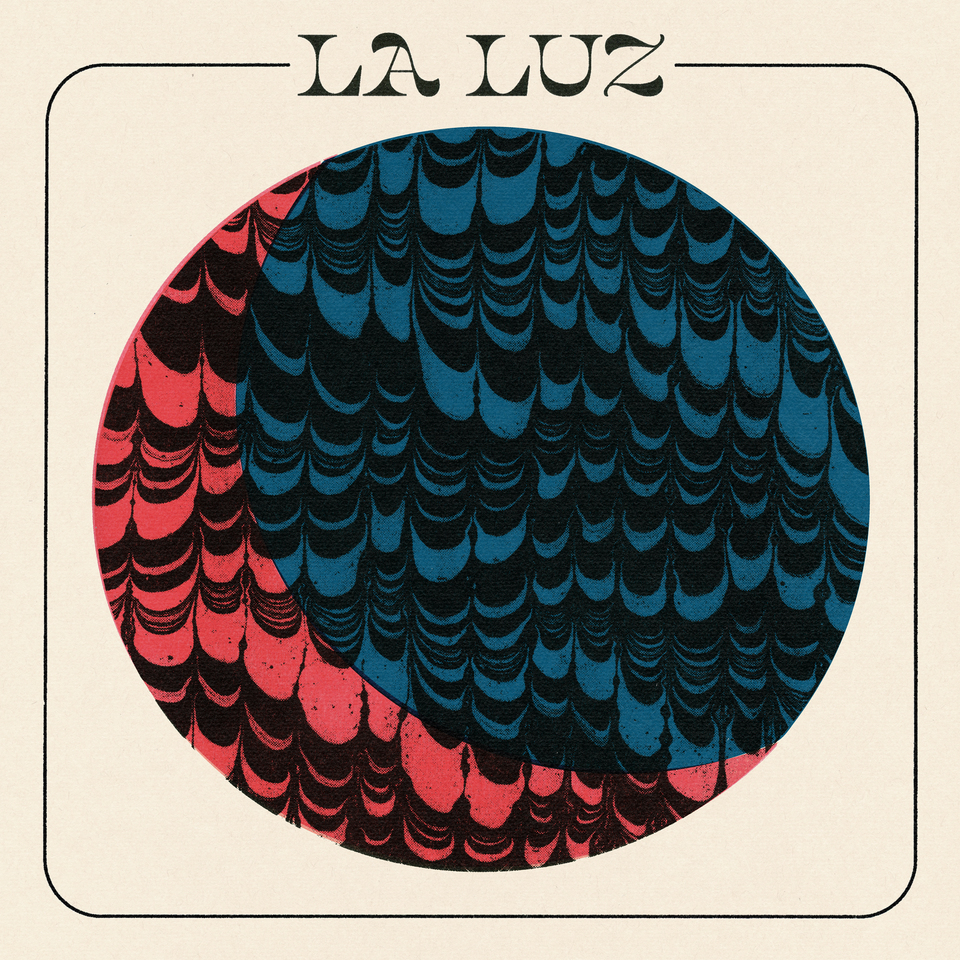 Early this summer LA's La Luz announced a much-anticipated fourth album, with the self-titled La Luz set for October 22nd on long-term label Hardly Art. Recorded at Linear Labs Studio in Los Angeles with the help of the eclectic producer Adrian Younge, La Luz fearlessly launch themselves into a new realm of emotional intimacy with a collection of songs steeped in the mysteries of the natural world and the magic of human chemistry that has found manifestation in the musical ESP between guitarist and songwriter Shana Cleveland, bassist Lena Simon, and keyboardist Alice Sandal. 

Following the critically-acclaimed trio of singles "In The Country, "Watching Cartoons" and "The Pines" comes a new lyric video for their latest song, "Oh, Blue." A heartfelt ballad that somehow manages to land between time zones, between genres, into a place of lush melody and a feel that is timeless. The group shares that the song is "a love song from a long distance.
About the kind of longing that keeps you in a constant daydream." The lyric video was directed by the band. 
La Luz international headlining dates in support of their self-titled record for the US, UK, and EU have been announced.  

"La Luz's new single "In The Country" is an extremely cool piece of spectral, shimmering folk-rock. It's full of eerie, layered harmonies and reverb-drenched surf-guitar notes, and it absolutely nails its out-of-time pop-psychedelia sound." ["In The Country"] –  Stereogum

"La Luz create a vibrant and balmy atmosphere on "In The Country", with warm guitars and Cleveland's tender vocal. The fuzzy and chirping electronic additions do indeed sound something like cicadas in the nearby trees – or perhaps something further flung like intercepted alien broadcasts.
Either way, La Luz are settling back, pushing aside any obligations, and taking it all in, purely enjoying being "In The Country" – and with this song they invite us to join them in repose and enjoy the summer air." Beats Per Minute 
"Known for reverb-heavy guitar licks, a tasteful deployment of dynamics and singular harmonies––a range of emotive "oohs" and "ahhs" that vacillate between haunting melancholy and revelrous mirth––the band (Shana Cleveland-guitar, Lena Simon-bass, Alice Sandahl-keys) has crafted a lush, earthy and undeniably psychedelic collection of songs for La Luz. And the record is also the band's most personal." ["Watching Cartoons"] – WJCT