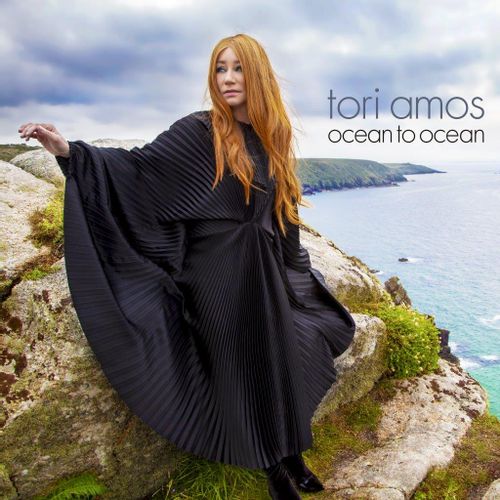 In spite of the various crises that have occurred since 2017's "Native Invader", Tori Amos has emerged with ocean to ocean, her most personal work in years – an album bursting with warmth and connection, with deep roots in her earliest song writing.
Written during the 3rd lockdown in Cornwall this year, "Ocean to Ocean" is a universal story of going to rock bottom and renewing yourself all over again. for a record written within limited surroundings, two things are remarkable – its rich stylistic variation, from tango to wide-screen romance, and the big-heartedness of songs, which run almost like a series of love letters to family both present and absent. it is, in one sense, her most Cornish record yet: the artwork says it all, with Amos shot on the cliffs, and in the caves on the county's south west shores.
'Ocean to Ocean' will be coming out on October 29th. I wrote this record during the UK's 3rd Lockdown in Cornwall this year. It was just me, Husband and Tash in the Studio, with Matt, Jon and Philly thousands of miles away, playing their instruments and sending over the sonic airwaves…
Last year, Tori Amos released the four-song EP "Christmastide", as well as the book Resistance, a memoir about her craft and career development as a singer-songwriter. It was her second memoir, following 2005's Piece by Piece, which she co-wrote with Ann Powers.