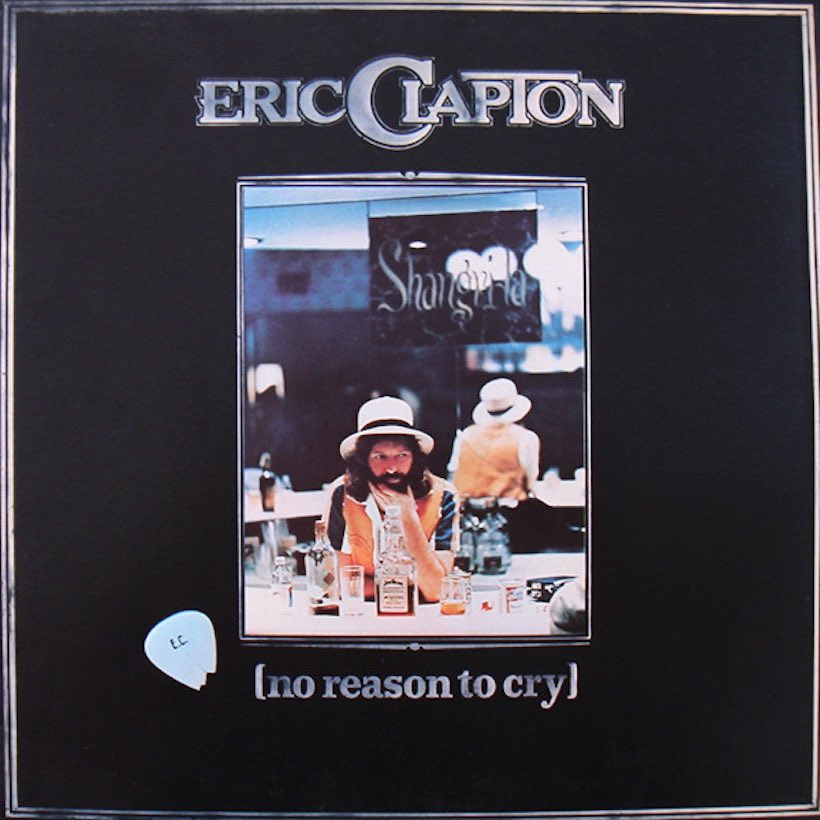 Eric Clapton's fourth solo album "No Reason To Cry" was released on 27 August 1976. It stands as a record on which he continued to demonstrate his renewed motivation.
"I spend my time listening to people and being heavily influenced by them," he told Sounds magazine as the album emerged. "Then it comes time to record and I go down to the studio, try something new and it comes out as me again.
That was exactly the way his legions of fans wanted it. The new album, which followed Eric's triumphant, US chart-topping "461 Ocean Boulevard" set of 1974 and the following year's "There's One In Every Crowd", was a celebration of both his refuelled creativity and some great musical relationships.
No Reason To Cry was recorded in March 1976 at The Band's Shangri-La studios, and featured the revered Canadian-American group's close involvement. Eric Clapton had already played in several history-making groups, but there was one he couldn't quite break into: the Band. The guitarist even went so far as to visit the Band in Woodstock when he was playing with Cream in the late '60s." He inducted the Band into the Rock & Roll Hall Of Fame. "I really sort of went there to ask if I could join the Band, only I didn't have the guts to say it, I didn't have the nerve. I just sort of sat there and watched these guys work."
"No Reason to Cry" was a step away from the blues sound Clapton built his reputation on, but he was unbothered by what fans might think. And he was happy to have the Band along for the ride.
"I'd never really liked country music," he said. "I always thought it was over-sentimental. This is when I was into being very aggressive and playing just straight blues. Country music was just sloppy. … But the Band bridged the gap. The Byrds got there quite early. But the Band gave it a bite that country music just didn't seem to have before."
But the Band's incumbent guitarist, Robbie Robertson, could sense what Clapton was up to. "I remember Robbie saying, 'We don't jam … we just write and work,'". But he got all five members of the group to help out on his fourth solo album, 1976's "No Reason to Cry".
Clapton lets his collaborators run free: A Rick Danko and Richard Manuel song, "Beautiful Thing," opens the LP; another Danko co-write, this one with Clapton, shows up in "All Our Past Times." "He was such a kind, lovely guy, and I admired him musically," Robbie said of Clapton years later. "I thought he was so gifted."
And where the Band was so was "Dylan dropped by and was just hanging out, living in a tent at the bottom of the garden. He would sneak into the studio to see what was going on." Dylan offered a song, "Sign Language," which he sings with Clapton; he also had "Seven Days," which Clapton turned down but was eventually picked up by Ronnie Wood for his 1979 solo album, "Gimme Some Neck".
"No Reason to Cry", as producer Rob Fabroni remembered it, was very much a collective effort, with Clapton loosening the reins to try whatever those around him suggested.
All five members played on the record: Rick Danko and Richard Manuel wrote its relaxed opener, 'Beautiful Thing,' and Danko co-wrote the stirring 'All Our Past Times' with Clapton himself and added a fine vocal part. Then who should show up but Bob Dylan, not only to sing a duet with "Slowhand" but to donate a new, unrecorded composition of his as the vehicle, 'Sign Language.'
Some of Eric's British pals also featured strongly, with guitars by Ronnie Wood and keyboards by Georgie Fame. Other contributors included trusted confidants such as Yvonne Elliman, Billy Preston and Marcy Levy, later of course to find huge chart success of her own as one half of Shakespear's Sister. Levy and Dick Sims wrote the album's penultimate number, 'Hungry.' It's an album with an admirably live "band" feel to it, no pun intended, and features some exceptional playing by Clapton, never better than on a brilliantly brooding version of Otis Rush's 'Double Trouble.'
No Reason… climbed to No. 8 in the UK, also reaching the top ten in Denmark and Holland and No. 15 in a sturdy 21-week stay on the American chart. Clapton was little concerned with hit singles at the time, but did achieve a No. 24 hit from the album with his own composition 'Hello Old Friend.'
Commenting on the album's rootsy feel in that Sounds interview, Clapton observed of his audience: "I don't really think they want a heavy metal album. At least I hope they don't cause they're not gonna get it anymore. I'm past that kind of thing. I don't think it lasts."