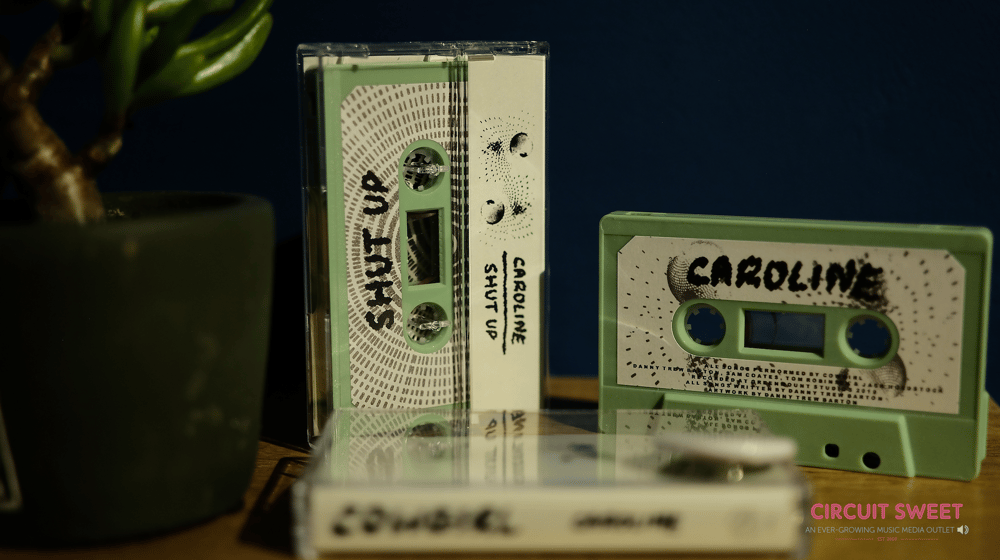 'Caroline' captures this aggressive if not sultry appeal. This immediate infliction of ardent rock hits the audience, whilst this raucous tone intensifies. It's a punk-infused rock wonder, biting momentum, and consuming charm which is ingrained into the core of this anthemic instrumentation. The coarse chorus even reflects a faint surf-rock influence, found beneath the capacious soundscape.
Recorded during the same sessions as 'Only Lasts a Moment' at Greenmount Studios, it is another testament to the song writing synergy of Danny Trew Barton (vocals/ guitar) and Sam Coates (Vocals/ guitar), who crafted 'Caroline' as throw-away in the time it takes to play the song out. Seriously, Cowgirl are an exciting outfit to watch!
Extremely limited stock. Be sure to pick up this impressive cassette with sage colour whilst you can- thanks to Safe Surburban Home.
Cowgirl release ''Caroline / Shut Up' is the latest release from Safe Suburban Home cassette series .
Track A – Caroline
Track B – Shut Up