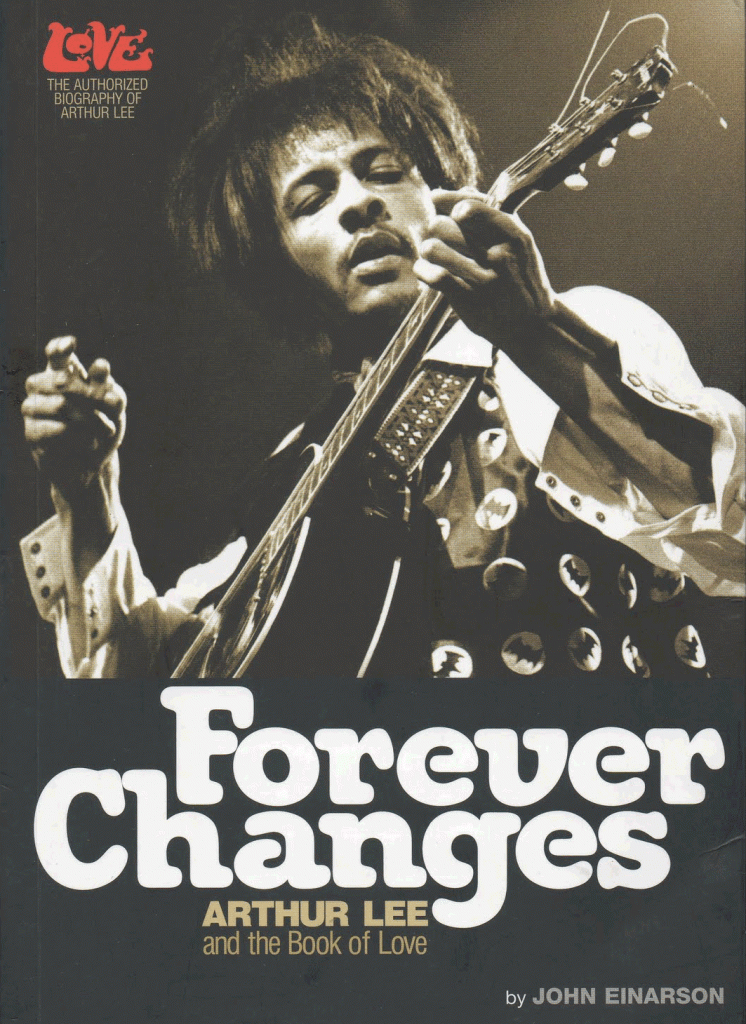 The leader of the Los Angeles band Love can rightly be considered one of classic rock music's stars who should have been, admired by such other artists as Jim Morrison, Jimi Hendrix and Neil Young, to name but a few. A native of Memphis, TN who grew up in Los Angeles, Arthur Lee played in a number of bands and wrote songs recorded by other artists before Love emerged onto the mid-1960s Sunset Strip scene that also yielded such legendary acts as The Doors, Byrds and Buffalo Springfield. Love's sound was a diverse mix of folk-rock, psychedelia, proto-punk and more.
The group featured both Lee and Bryan MacLean as singers and songwriters and guitarist Johnny Echols, and was the first rock band signed to the folk label Elektra Records. Its 1966 self-titled debut album included its single of Burt Bacharach's "Little Red Book" that remains a cult favourite but was not liked by the song's writer. The second Love album, "De Capo", contained the band's highest-charting single, "7 and 7 Is" , a precursor of the punk movement a decade later. The group's third release in 1967, "Forever Changes", was a commercial flop on release but has come to be considered a visionary masterpiece of late 1960s rock.
First of 3 songs performed by Arthur Lee and Love in 2003. This song and "You Set The Scene" are from a US presentation of "Later.. with Jools Holland" Love, an LA integrated band recorded "Forever Changes" one of the greatest LP's that you've probably never heard in 1967.    "Alone Again Or" features strings and mexacali horns as in the original mix by Bruce Botnick.  This video is from a 2003 TV appearance by Arthur Lee. It did not help Love's popularity that Arthur Lee (founder and co-front man along with former Byrds roadie Bryan MacLean) refused to tour. "Forever Changes" is now ranked among the greatest LP's of all time (No. 6 by the UK's New Musical Express and No. 40 by the U.S.'s Billboard).
Being a friend of Hendrix, I think it unlikely that Arthur had any concerns with regards race or skin colour (back in the 60's). Infact he makes numerous references to 'colour' throughout Forever Changes. It is also known that it was Arthur who recommended The Doors to the Elektra label. He himself later stated that at that time in 1967 he didn't think he had long to live (ironically) and remembering that after the Summer of Love the concept of dropping out was a central point of the 'counter-culture' I think that may have influenced his decision not to tour this album which was recorded at a time that Love were actually considering splitting-up. He did, of course, perform many tracks from this album in a number of gigs throughout the 70's.
Lee led a variety of versions of Love following the dissolution of its primary original line-up after Forever Changes and also recorded and performed under his own name. He did a five-and-a-half year stint in prison after being convicted on a weapons charge in 1996. Lee enjoyed a bit of a career revival when he toured after his release from jail in a new version of Love that included Echols. He suffered from acute myeloid leukemia for a number of years before he succumbed to the disease in his hometown of Memphis.