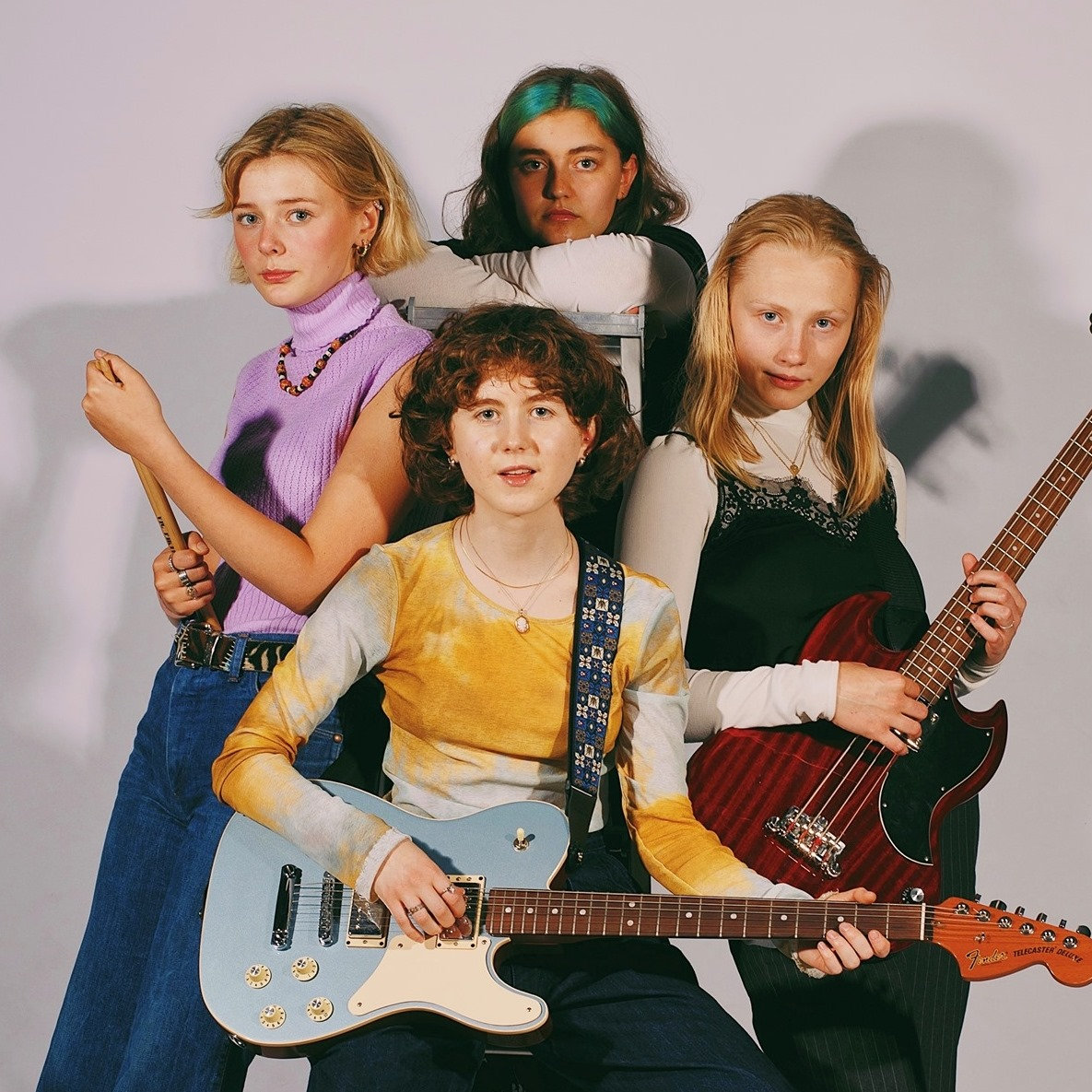 Introducing Norway's next great exports Veps! Their debut EP "Open the Door" is out now digitally & September 3rd on vinyl. Preorder today and watch the really fun DIY vids for Ecstasy and Girl on TV
Veps are four 17 year old best friends from from Oslo, Norway, that include Laura (guitar), June (bass), Maja (drums) and Helena (keys/piano) who have known each other since elementary school. The girls started playing together in middle school at the age of 14.
The name VEPS means WASP in Norwegian, and came about in a slightly cosmic and random way. "One Day while in our rehearsal room, we were discussing what our band name should be when all of a sudden a wasp came flying through the window, and we just looked at each other and yelled "Veps".
Releases September 3rd, 2021