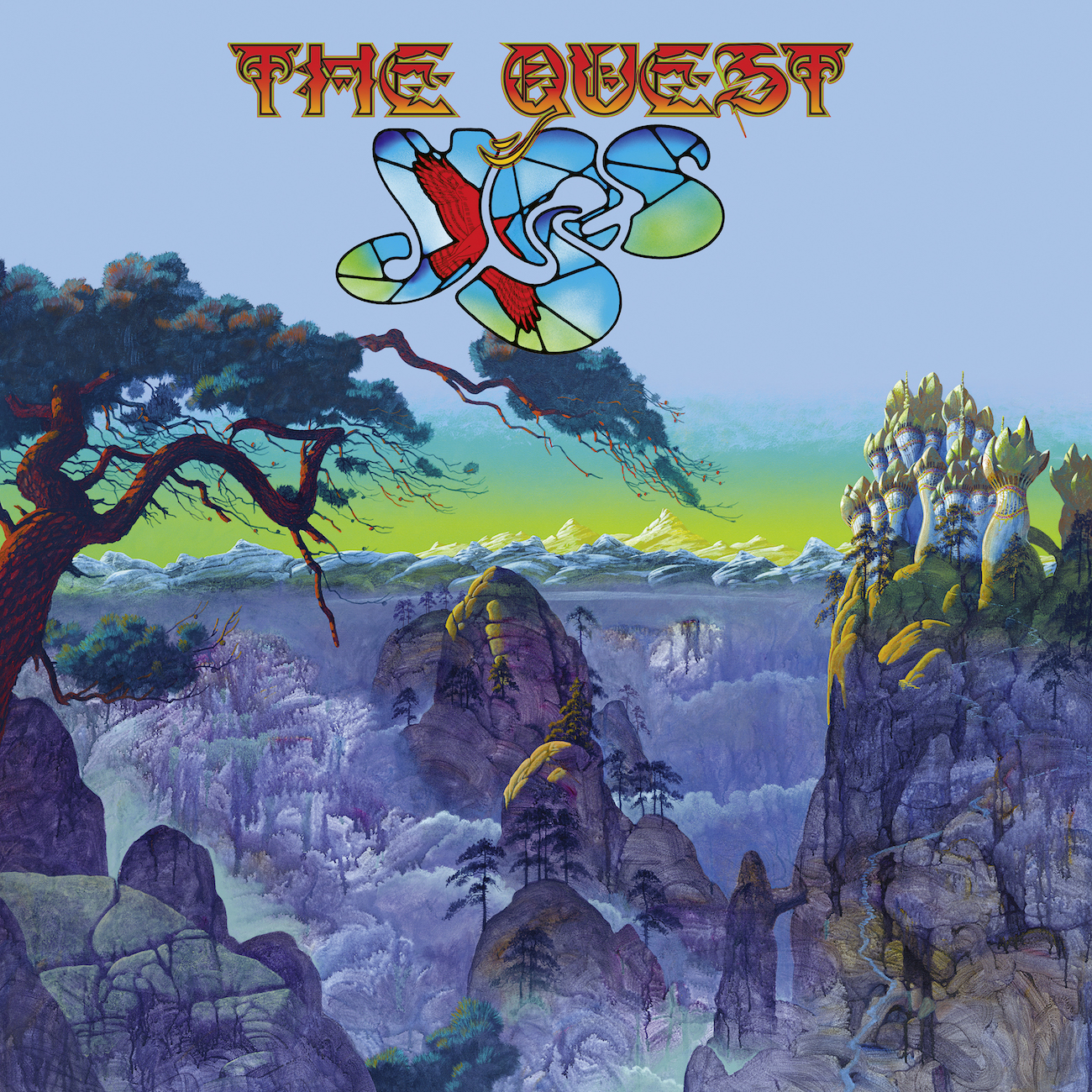 YES have announced the release of a new studio album, "The Quest". The announcement revealed the artwork from the band's long time designer, Roger Dean, whose tenure with Yes dates back to the Seventies and classic albums like Fragile and Tales From Topographic Oceans. as well as its track list. The Quest, coming October 1st on InsideOutMusic/Sony Music. It will be their 22nd studio album,
Guitarist Steve Howe has produced the album. He notes, "We commissioned several orchestrations to augment and enhance the overall sound of these fresh new recordings, hoping that our emphasis on melody, coupled with some expansive instrumental solo breaks, keeps up the momentum for our listeners." Howe is joined by the group's veteran lineup of Alan White, Geoff Downes, Jon Davison and Billy Sherwood. Additional percussion was provided by guest Jay Schellen who supplements YES' live performances.
The seven years since the last Yes album have been an extremely tumultuous and challenging time for the band. Founding bassist Chris Squire died in 2015. Drummer Alan White, meanwhile, has suffered health issues in recent years that make it impossible for him to play drums for the entire length of a concert. He still tours with the band but is often just onstage for a few songs per night. The band also faced a significant rival on the road when former members Jon Anderson, Rick Wakeman, and Trevor Rabin began gigging as Anderson, Rabin, and Wakeman — and later Yes Featuring Jon Anderson, Trevor Rabin, and Rick Wakeman.
The Quest, is the prog rock band's first studio album since 2014's Heaven and Earth, The album contains 11 songs, eight on the main CD with 3 extra tracks on a bonus CD. It will also be available on vinyl and 5.1 Blu-ray and CD, and limited edition deluxe 2-LP and 2-CD plus Blu-ray.
The current line-up of Yes was completed in 2015 when Billy Sherwood replaced founder member Chris Squire, at Squire's insistence, as he bravely fought a losing battle with leukemia. Since then, Yes have concentrated on performing their album series tours, each featuring a classic YES album in its entirety. During this period YES have released three live albums Topographic Drama – Live Across America (2017), Yes Live 50 (2019) and The Royal Affair Tour: Live in Las Vegas (2020).
The Ice Bridge is the first single from YES' forthcoming album The Quest, to be released 1st October 2021.