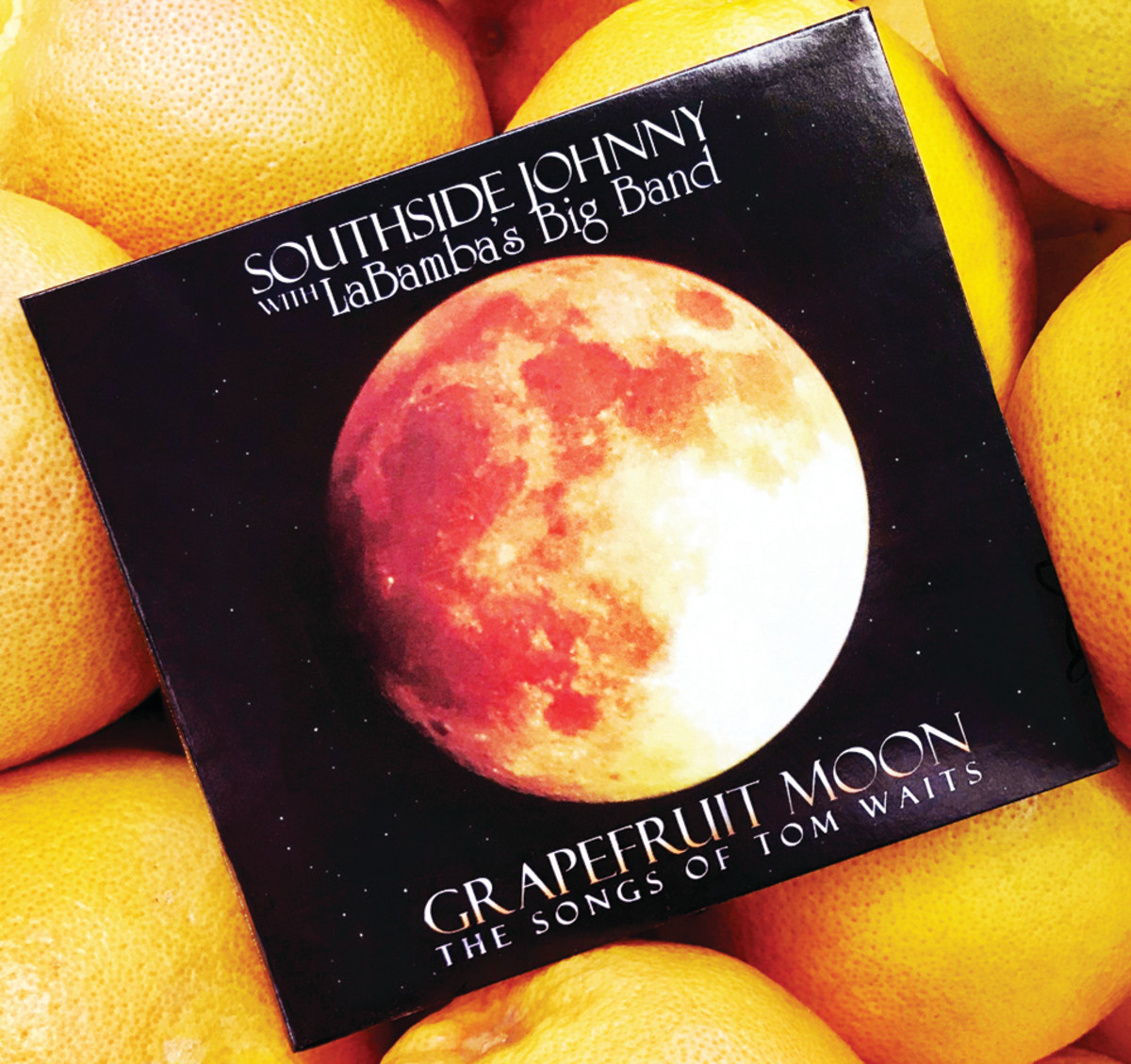 With the rerelease of the album "Grapefruit Moon," Southside Johnny adapts the songs of Tom Waits, released through Pacific Records "Grapefruit Moon: The Songs of Tom Waits Remastered". The album brilliantly adapts the songs of Tom Waits to a big-band sound. It's an incredibly ambitious effort that hits the note again and again, and it marries the talents of two remarkable artists. In a way their approach to music has always shared a special kinship. Through this album the connection Waits and Southside share sparkles, soars and shuns convention. That makes the music stay with you, really take root, and never let go.
The guys at the record company came to me and said that they wanted to release it. I had no plans to release anything yet. They thought that it was one of those records that should have gotten more recognition. It was different from what I usually do, and it's hard these days to get anybody to pay attention. The people at the label had this idea and I'm glad they are doing it. I've always been very proud of the record and was frankly astonished that it came out as well as it did. It seemed so "adult"! (laughs) So I'm very grateful for them putting it out again, and I hope that it gets more of a hearing. It's got a lot of great stuff on it. Richie Rosenberg (LaBamba) did some great arrangements. And of course Tom's songs are just terrific. It was a labour of love, and it cost as much as most labours of love do.
 I had an idea of doing an album of his songs, but I wanted to do it with a big band. Once I knew that LaBamba could arrange things like that and I had enough cash on hand, I thought it was time to do it. "New Coat of Paint," and that's a big-band song. I don't know. I just heard it that way.
Back in the 1970s, we would buy just about every record that came out. We would try anything that looked intriguing. I bought Tom Waits first album, and I guess (former New York City rock radio station) WNEW may have played a cut or two. And honestly his music is right up my alley. It's bluesy, it's fun and really touching. So I bought the first album and was so intrigued by the guy. Then when The Heart of Saturday Night (1974) came out, I just thought it was a masterpiece. There were no dead cuts on it. It just knocked me out. Then we started doing "The Heart of Saturday Night" and "New Coat of Paint" live. We did a couple more because we just loved the songs.