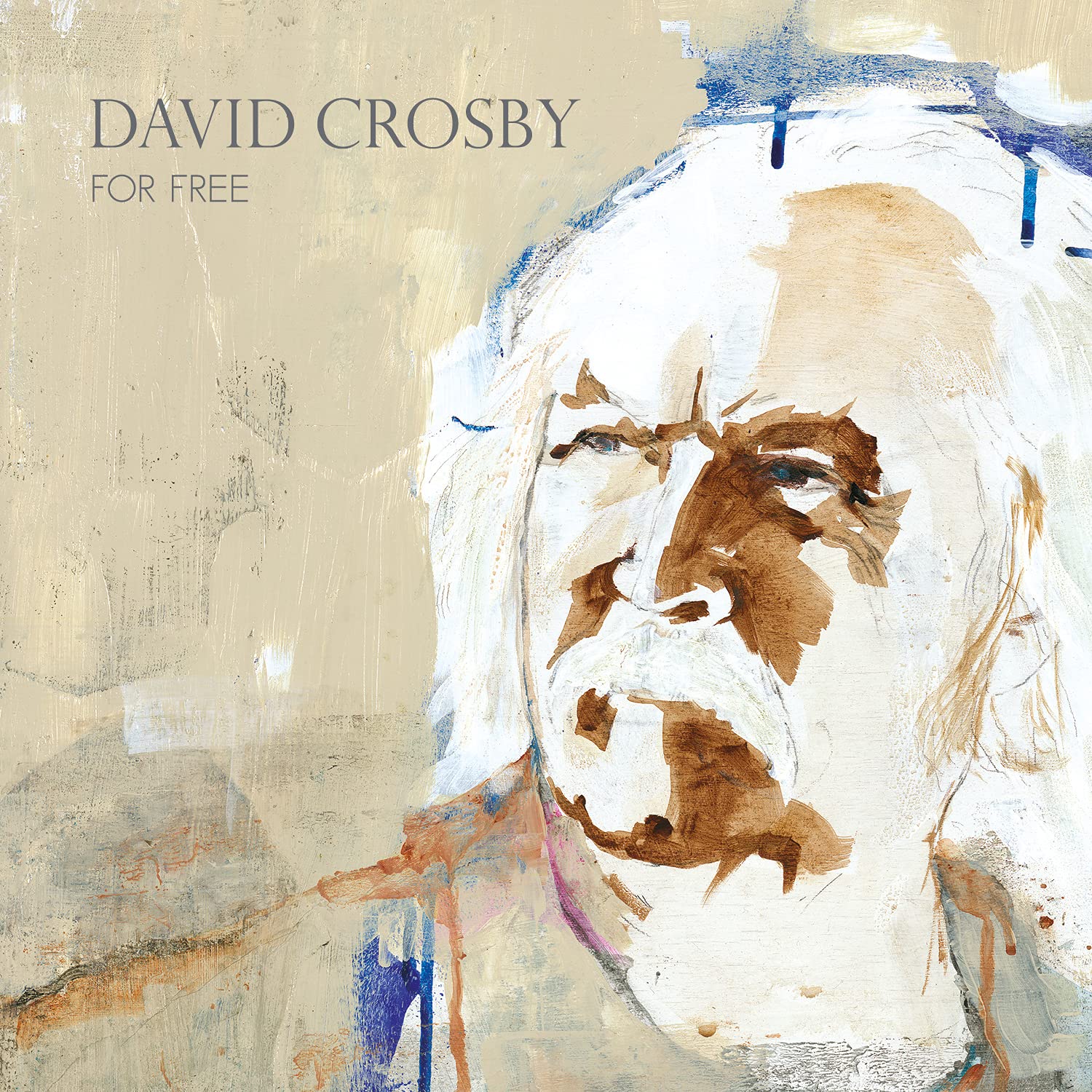 Legendary singer/songwriter David Crosby's solo career renaissance continues in 2021 with news of another new studio album, For Free, coming July 23rd . His latest effort arrives one month before his 80th birthday, on August. 14th. has been more prolific in the past decade than it ever has before, and he has just now announced a new solo album it will be his fifth since his 2014 comeback album "Croz" called "For Free" and due July 23 via BMG Records. The album was made with Crosby's son James Raymond, who also produced 2017's "Sky Trail's" and it was made with some of the same musicians of that album. "Can you imagine what it's like to connect with your son and find out that he's incredibly talented—a great composer, a great poet, and a really fine songwriter and musician all around?" Crosby asks. "We're such good friends and we work so well together, and we'll each go to any length to create the highest-quality songs we can."
It also features contributions from Michael McDonald, Steely Dan's Donald Fagen, and Sarah Jarosz, the latter of whom appears on the title track, which is a cover of the classic song by Crosby's long time friend and collaborator Joni Mitchell.
"Joni's the greatest living singer/songwriter, and 'For Free' is one of her simplest," Crosby said. "It's one of my favourite songs because I love what it says about the spirit of music and what compels you to play.
The first single is opening track "River Rise," a folk and jazz tinged song which features Michael McDonald. For Free also includes a track penned by Steely Dan's Donald Fagen expressly for the album. "Steely Dan's my favourite band and I've admired Donald a long time, so that was a thrill for us," he says. A sharply detailed portrait of outlaws, angels, and drugstore cowboys, "Rodriguez For a Night" merges Fagen's sophisticated storytelling with Crosby's warmly commanding vocal presence.
Crosby taps another friend for the album's striking cover art, using a portrait Joan Baez painted of him.
From the album "For Free" BMG Rights Management