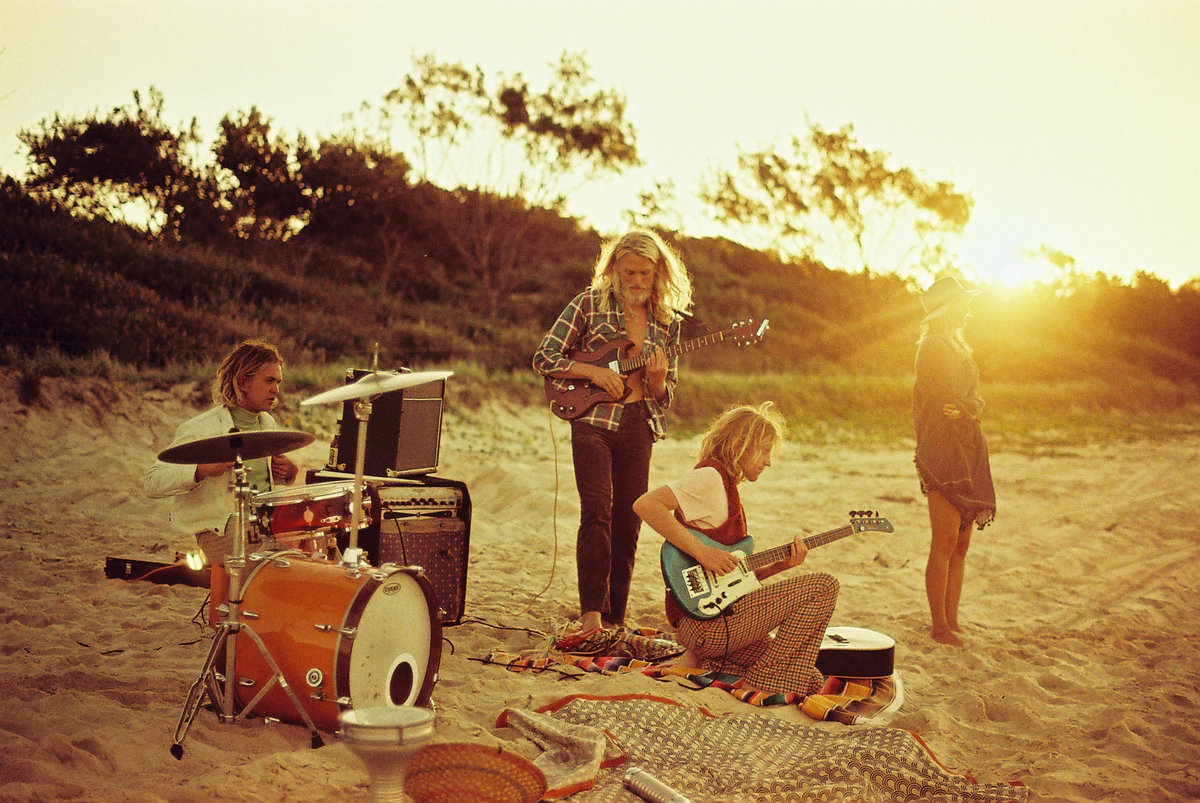 Australian hippy rockers Babe Rainbow sing a song for changes. Same sesame funk, new earth.  The single "Zeitgeist" is about catching dreams from the clouds and growing up, it's about the international situation and it's about chickens. Released digitally on the bands own Eureka Records on followed by a vinyl version through Flightless Records
Babe Rainbow release of their anticipated fourth album, "Changing Colours". 
If ever there was a band that could be synonymous with a distinct place and a way of life, it would be Babe Rainbow. The Byron Bay boys craft laidback and languorous grooves that encapsulate the freedom and elation of the surfing and hippy communities that the band come from.
That relaxed and breezy conclave is the closest they can get to the romanticised world of the late 60's and early 70's, which their music often sounds like it belongs in: Babe Rainbow have been reviving those psychedelic vibes and folk influences and using them in their own inimitable way over four albums now.
The band travelled to California's Topanga Canyon to work on the album, working with noted producer Kyle Mullarky (Allah Las, Tomorrow's Tulips) and perhaps it's why they sound refreshed here. Everything from baggy rock to disco and funk is explored in the songs, all while keeping the resolutely joyous and breezy atmosphere that they always reside under.
Perhaps the most surprising part is the excellent collaboration on 'Your Imagination' with none other than Jaden Smith that Jaden Smith – for the sort of unexpected musical pairing that surely won't be topped for the rest of the year
Listening to Changing Colours is to wish that it had been released in the middle of 2020, at the height of the claustrophobic lockdowns: the gentle wistfulness and idyllic dreaminess would have been the type of transformative escapism that would have taken any listener back to the beach, the sun, and good memories.
They might go at life at their own unhurried pace but their new record, "Changing Colours", doesn't see the band rest on their laurels. While it maintains the mellow melodies of previous releases, there's now increased experimentation.
Babe Rainbow Released on: May 18th, 2021