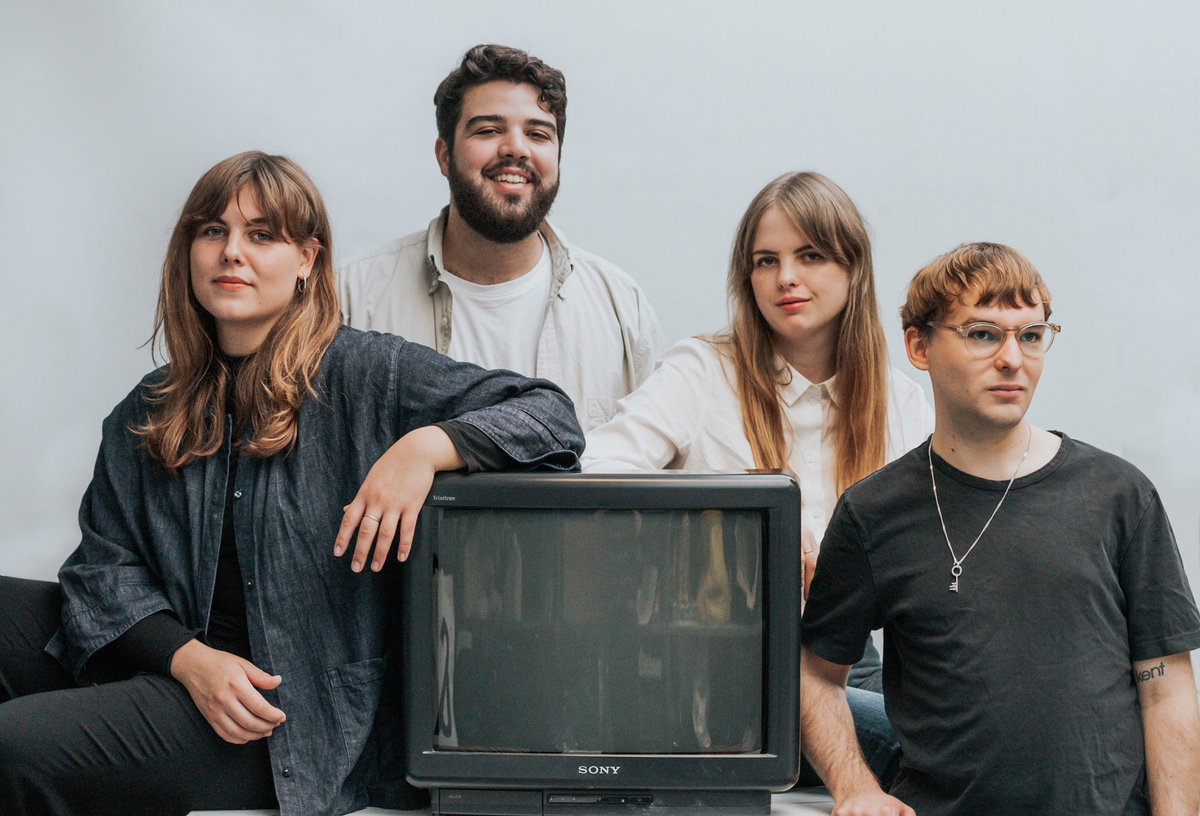 Behind the odd name Steve Buscemi's Dreamy Eyes you'll find one of the most promising bands on the Scandinavian indie scene. The band are now set to release their highly anticipated debut album "Sweetie" and will tour both Scandinavia and UK to coincide with it.
The band – consisting of Siri Sjöberg, Tilde Hansen, Elias Mahfoud and Edvin Arleskär – formed in 2015 after bassist/vocalist Tilde tweeted out "Does anyone/anybody know someone who wants to play in a band together with a bassist and a singer that haven't played in a band for a year and are dying of boredom?".
Debut single Desire was released early 2016 and was followed by three more singles 2016-17, all receiving attention from both Sweden's biggest music sites and influential international sources such as DIY, Billboard and CLASH – all hailing their dynamic and dreamy indie pop that constantly have been developing during the band's career. 
The band made their festival debut at Umeå Open in 2017, a show which Swedish magazine Hymn hailed the show as "the festival's most energetic". Debut EP Four Waters with four brand new tracks was released on November 24th 2017, being described as "an illustration of the sonic genius of the little band with the great name, who in less than a year continue to leave us speechless with their music" by The Revue.
After following their debut EP with two packed London shows and their biggest Stockholm show to this day, the band took some time off to write new material. In 2019, the quartet returned better than ever with the shimmering new tracks "Change of Heart" and "Moon", both taken from Steve Buscemi's Dreamy Eyes' long-awaited and just announced debut album "Sweetie" that will be released on Rama Lama Records both digitally and on crystal transparent vinyl.. 
Steve Buscemi's Dreamy Eyes on the album:
"It feels impossible to not portray the future. The album is a concoction of stories from our lives – what it means to be young today, with the challenges and dreams we have ahead of us. The songs are collections and fragments of thoughts about our future, what we can, should and want to do. We have written simple and we have written challenging. And we have finally landed in a collection of songs that formed our album. Our first. "Sweetie."
Steve Buscemi's Dreamy Eyes have really made a mark since entering the scene in 2016 and with a debut album and international tours in the pipeline it just seems to be the start. credits
Released February 14th, 2020