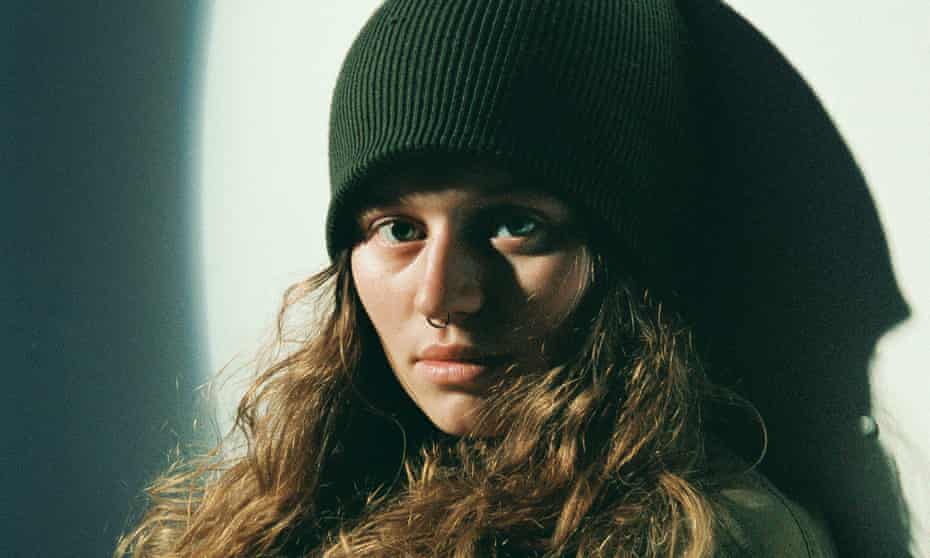 In a couple days, under her moniker Girl In Red, Marie Ulven will share her debut album "if i could make it go quiet" with the world. We've already heard the riotous lovelorn track "You Stupid Bitch" and the lead single "Serotonin" and now we're getting a very funny video for the latter.
Ulven runs around a few pastoral parks with a big bunch of red balloons strapped to her wrist. Sometimes unable to handle them due to the wind, or ride peacefully in a car with them, these balloons seem to be as unpredictable as the chemicals in her brain she sings about. At one point, Ulven is jumping on a trampoline and falls off the side—it's actually kind of scary. But after her friend asks if she's OK, of course, Ulven meme-ifies herself. An edited still of her falling is sent across the famous Microsoft green field desktop background, New York City, the pyramids, and then eventually space. The visual is evidence of Ulven's skill to be completely candid and forthcoming about her mental health struggles, which, don't we all have our own and not be afraid to approach them with humour.
If I Could Make It Go Quiet ends with a brief instrumental, It Would Feel Like This, in which a simple piano melody is shadowed by a string arrangement. "If I could make it go quiet," Ulven is saying, "it would feel like this piano and these strings", rather than, for instance, a song such as "You Stupid Bitch" where her record reaches its peak bratty yang. You Stupid Bitch finds Ulven venting her frustration at a female friend who makes bad choices and can't see their relationship from Ulven's perspective. "The only one for you is me!" she yells.
the official video for "Serotonin" my debut album 'If I Could Make It Go Quiet' comes out april 30th.