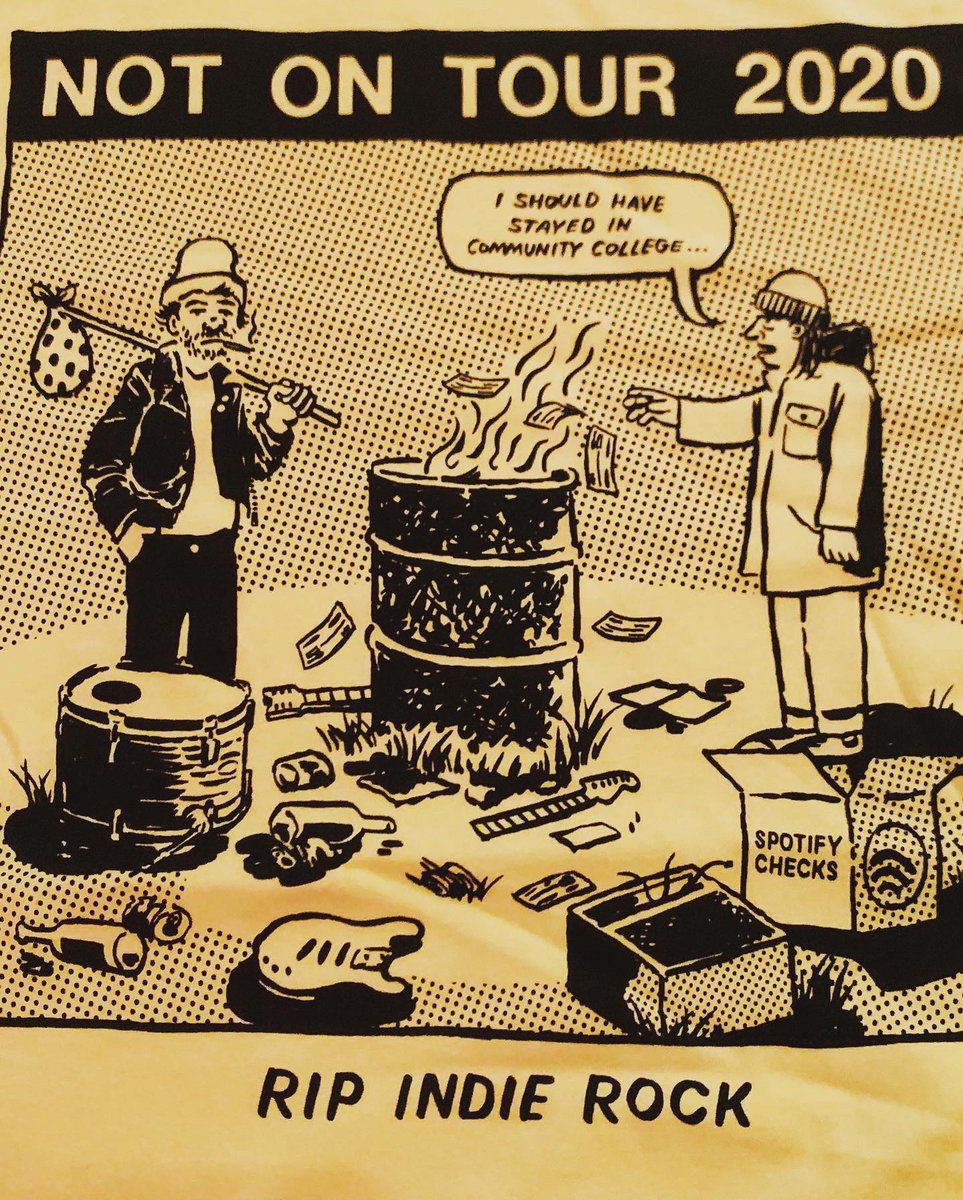 This week Ryley Walker announced a new album, sharing a song from it titled "Rang Dizzy." The upcoming album, "Course in Fable", will be out on April 2nd via Walker's own Husky Pants label.
"Rang Dizzy" is made up of such poetic lines as: "I extend my hand to all probable possibilities/That I may be baptized in seltzer from glaciers" and "As the cherry water runs down my spine/I recall coupon codes from minimum wage jobs/Unionized by labor kept in sheep skin/Saving up for tires that light up when you drive them."
"Rang Dizzy," is a free-flowing tune that incorporates some jazz influence into the mix. Like the album as a whole, the song was produced by Tortoise's John McEntire.
As Walker noted, he doesn't have any fancy new press photos for this album cycle yet, as he tweeted, "i didn't have time to go to the woods or an alley to take press photos of me looking away from the camera cause I'm packing records. this is all I got."
Walker's most recent original solo album was Deafman Glance, which came out in 2018 on Dead Oceans. Later that year, he also released The Lillywhite Sessions, a cover album of an unreleased 2001 Dave Matthews Band album. Also that year, he and Charles Rumback collaborated on the album Little Common Twist. Now, he's soon to be back with another solo record: Walker has announced Course In Fable, which is set to come out on April 3rd via his own Husky Pants Records.
Releases April 3rd, 2021
Ryley Walker- Guitar/Vocals
Andrew Scott Young – Bass/Piano
Bill MacKay – Guitar/Piano
Ryan Jewell – Drums/Percussion
John McEntire – Engineer/Mixing/Synth/Keys/Vibraphone
Douglas Jenkins – String Arrangements/Cello
Nancy Ives – Cello