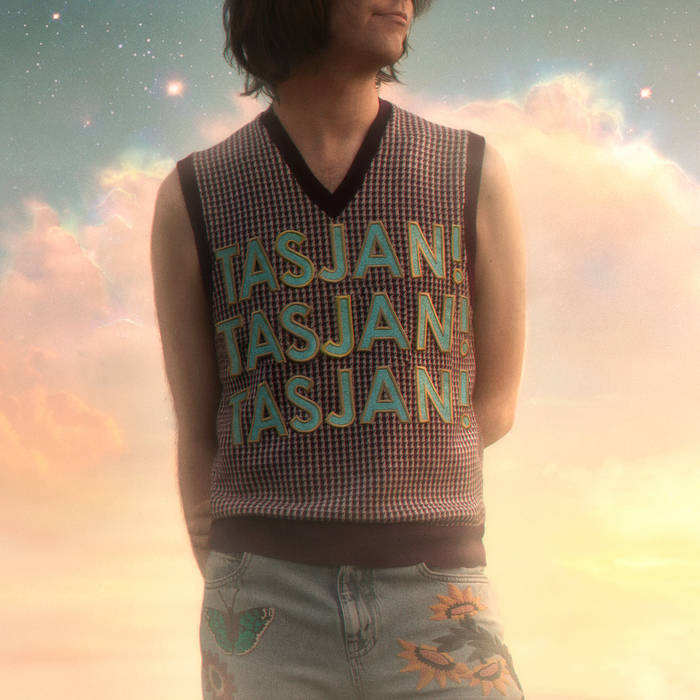 On his fourth full-length, "Tasjan! Tasjan! Tasjan!", East Nashville country-to-not-country songwriter Aaron Lee Tasjan is as eager to flesh out the contours of his narrative as the exclamation points imply. Only a month into 2021 and we already have a strong contender for Album of the Year. Just a glorious sound – pop, Americana, psychedelia, it's a little of everything.
For all of the album's autobiographical tendencies (often taking shape in references to his bisexuality), Tasjan's search for meaning is most satisfying when he adopts a hedonistic, albeit good-natured, nihilism. The faster the tempo, the glammier the synth, the brighter the key, the more room for pomp and panache, the more at home Tasjan sounds. This isn't wholly surprising, given the rhinestone cowboy gallop of 2016's "Silver Tears" and the enormous hooks trotted out in 2018's "Karma For Cheap"—the latter's "If Not Now When" and "The Truth Is So Hard To Believe" paraphrase Oasis in more ways than one.  There are so many gems on this album! Up All Night was the first song birthed into the world, and I was immediately hooked. Aaron Lee Tasjan has reinvented himself previously, and expands into new territory yet again with sounds both novel and familiar.
Tasjan nails it on "Don't Overthink It," with its meaty bass, gossamer guitar line, and matter-of-fact "I know the bad is getting badder/ It doesn't matter" message. He adopts a similar approach on lead single "Up All Night," shot through with '80s Springsteen optimism and devil-may-care sparkle: "Broke up with my boyfriend/ To go out with my girlfriend/ Because love is like, love is like, love is like that." So it is.
If the neon car he drives through the galaxy in the video for "Computer of Love" is any indication, Tasjan isn't especially self-serious. But he's susceptible to the self-titled trap of needing capital-S something to capital-S say. The album finishes with a trio of meandering ballads that feel meant to offer some positive personal resolution. "Now You Know," the best of the three, manages a deft minor-key change with the old school tremolo of an electric organ. But Tasjan is at his best when he throws his hands up in gleeful and messy resignation, the kind of mentality befitting an album with this many exclamation points built in. 
All songs written by Aaron Lee Tasjan
Released February 5th, 2021

Instruments & vocals by:
Aaron Lee Tasjan, 
Tommy Scifres,
Dylan Sevey.
Gregory Lattimer,
Keith Christopher,
Fred Eltringham,
Josh Kaler,
Devon Ashley,
Dom Billet,
Jon Radford,
Matt Rowlands,