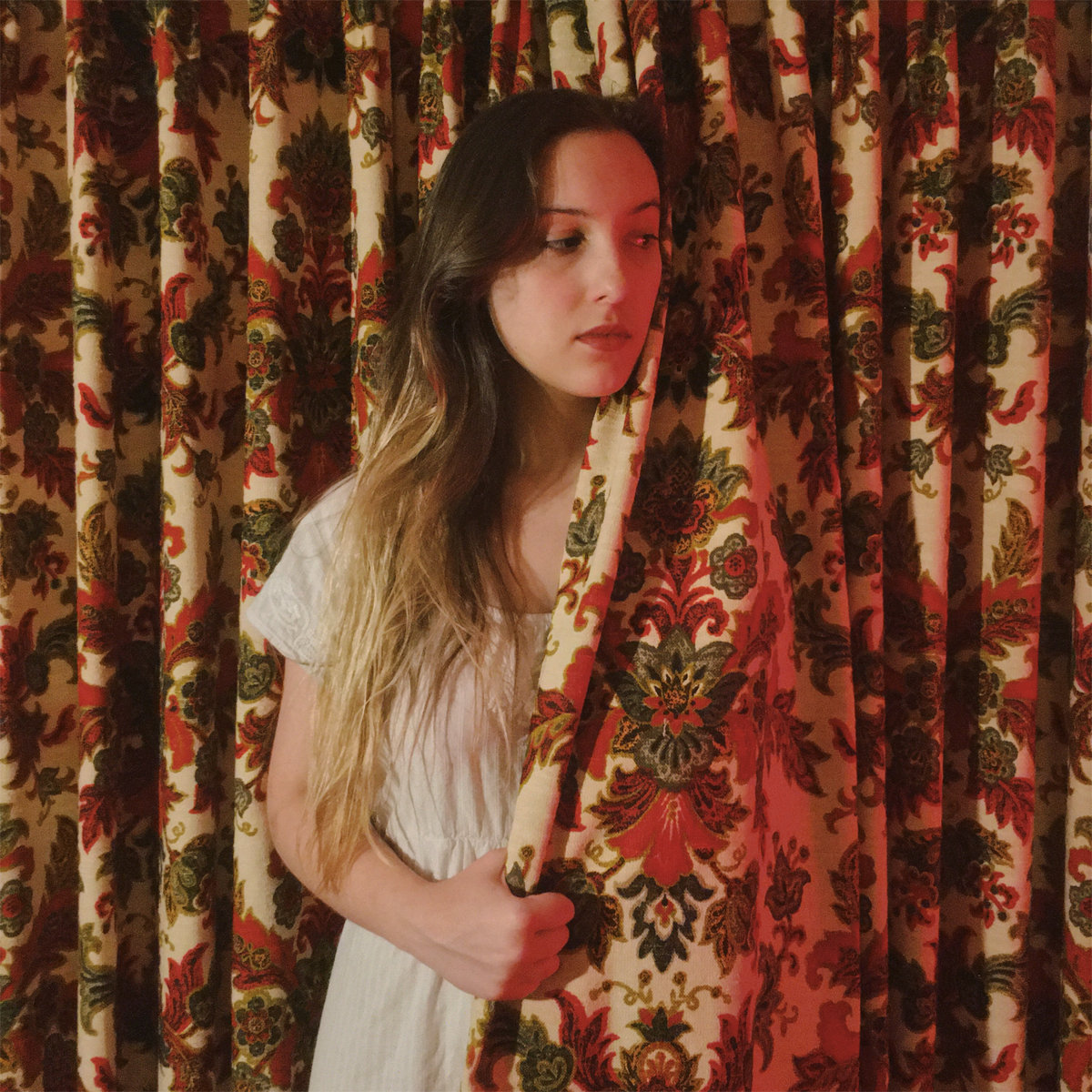 Although one of the few artists signed to the brilliant Keeled Scales who have not officially announced they're releasing a record this year, Renée Reed might just be the most intriguing of the lot. Renée is a musician very much in the family tradition, her Grandfather was an Accordion-playing bandleader, her Uncle a renowned folklorist, her family home and her parents businesses, epicentres for Creole and Cajun-music. In many ways Renée continues the family tradition, and yet in others she's entirely re-inventing it; very much a product of the modern world, Renée's music takes the deep-set roots of her forebears and crashes them into contemporary sounds from Cate Le Bon to Françoise Hardy.
Although Renée has been drip feeding her music into the world since back in 2016, last year was something of a step-up, with the release of a pair of intriguing singles. The first offering, Out Loud combines a disarmingly rapid flutter of choppy guitars and percussive vocal inflections, while "Until Tomorrow" is a meandering Southern-folk song, Renée's tremulous vocal accompanied by a slither of guitar, reminiscent of Vera Sola or labelmate Tenci. With the tantalising promise of, "plenty more to come", Renée Reed is well placed to be one of 2021's break-out stars.
Renée Reed grew up on the accordion-bending knee of her band-leading grandfather Harry Trahan; in the middle of countless jam sessions at the one-stop Cajun shop owned by her parents Lisa Trahan and Mitch Reed; soaked in the storytelling of her great uncle, folklorist Revon Reed and his infamous brothers from Mamou; and surrounded by a litany of Cajun and Creole music legends, both backstage at the many festivals of Southwest Louisiana and on the porch of her family home. 
And while Renée's music is certainly informed by these deep roots, her dark dreamlike folk has more in common with contemporaries like Cate Le Bon and Jessica Pratt. It's also not unlike the intangible magic contained in Mazzy Star's songs. Renee Reedis her stunning debut record. 
released July 3rd, 2020
Written and performed by Renée Reed.

Thank you, Keeled Scales. and fortherabbits