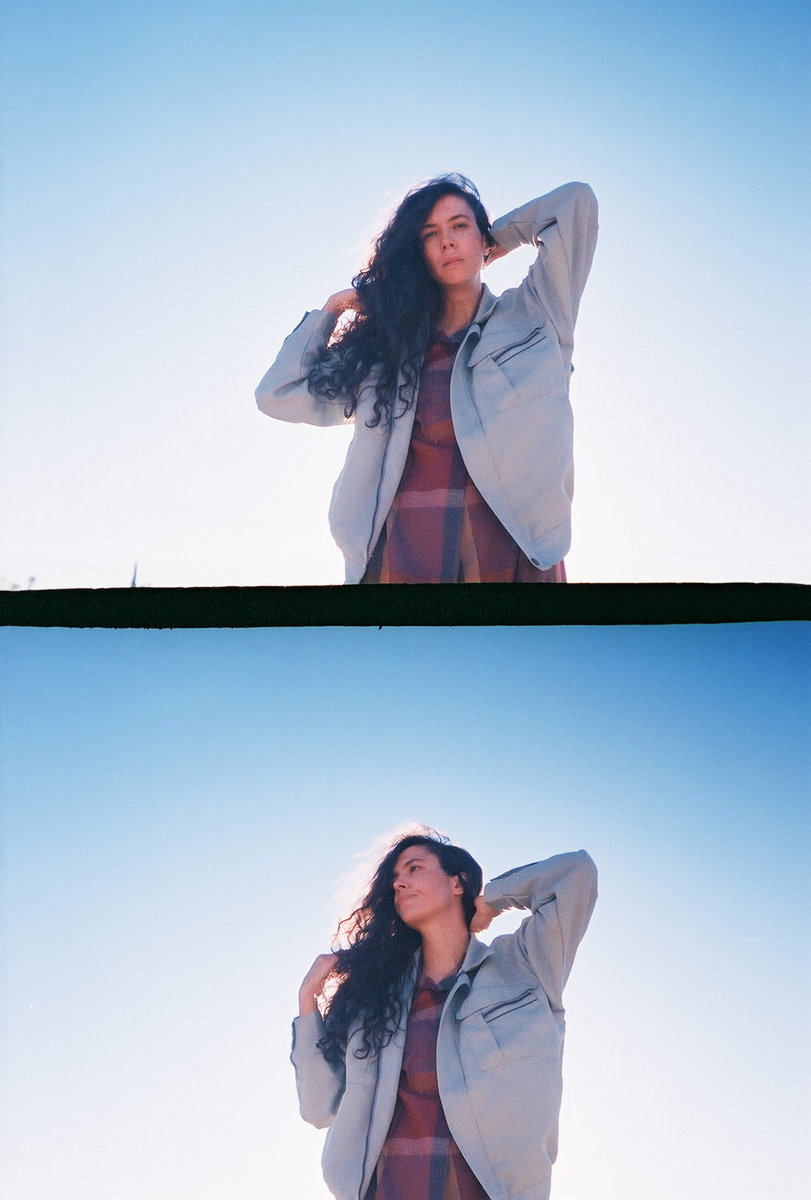 Tucson, Arizona interdisciplinary artist Karima Walker walks a line between two worlds. Aside from her long resume of collaborative work with artists in the diverse fields of dance, sculpture, film, photography and creative non-fiction, Walker has long nurtured a duality within her work as a musician, developing her own sonic language as a sound designer in tandem with her craft as a singer/songwriter. The polarity within Walker's music has never been so articulately explored, or graced with as much intention, as on her new album, "Waking the Dreaming Body".
Waking the Dreaming Body was written, performed and engineered entirely by Walker, with the exception of some subtle upright bass from C.J. Boyd on the song "Window I." Producing the album on her own wasn't Walker's original intention, though; after flying to New York in November 2019 to develop some home-recorded tracks with The Blow's Melissa Dyne, a sudden illness forced Walker to cancel the sessions and return home to Tucson to recover, and soon after, the COVID-19 pandemic ruled out the possibility of a return trip to New York. Instead, Walker decided to finish the album herself in her makeshift home studio. She spent the following months recording, processing and arranging her self-described "messy Ableton sessions" into densely harmonic arrangements of synthesizer, guitar, piano, percussion, field recordings, tape loops and her own dulcet singing voice, allowing trial, error and intuition to guide her way. The final result is a 40-minute dream-narrative of her conscious and subconscious minds that oscillates between the rich textures of her ambient compositions (as in the instrumentals "Horizon, Harbor Resonance" and "For Heddi") and the melody and poetry of her melancholic, Americana-tinged song writing (as in the lyrics-focused tracks "Reconstellated" and "Waking the Dreaming Body"), their ebb and flow recalling liminal states of half-sleep where images and emotions are recalled and forecasted from the previous night's dreams. Night falls in regular intervals throughout the album, forming a natural dialogue between waking and dreaming.
Walker explains:
"I wanted these songs to stand alone as complete worlds, and this required a shift in my usual way of writing. I found myself trying to escape from an excess of interiority by exploring outward, by thinking about the mirroring that happens when you seek connection to others and to the natural world—when you try to bring the outside in. I sought to make arrangements that swell at certain moments and barely hold together at others, moving with my breath and other rhythms connecting my body to the natural world. Ultimately, I was seeking to draw myself out, to reconstruct my personal narrative."
"I see myself as an in between person I guess," Walker continues. "Though I haven't very explicitly brought my own personal history into my music, I think it's there, and it continues to show up in its own ways and time. I am Arab, half North African/Tunisian on my mother's side, but was raised in a very white context, with a lot of white passing privilege, especially as I've gotten older. But my journey into making music was so different. I kept falling in love with musicians and artists for a while before I realized that maybe I wanted to be so close to these people because they were doing something that resonated deeply in me. So there's a way in which making music has been a way for me to overcome divides that I couldn't quite articulate in other ways.
"Waking the Dreaming Body" is out February 26th, 2021 on Keeled Scales / Orindal Records.
All songs written, performed, mixed & produced by Karima Walker