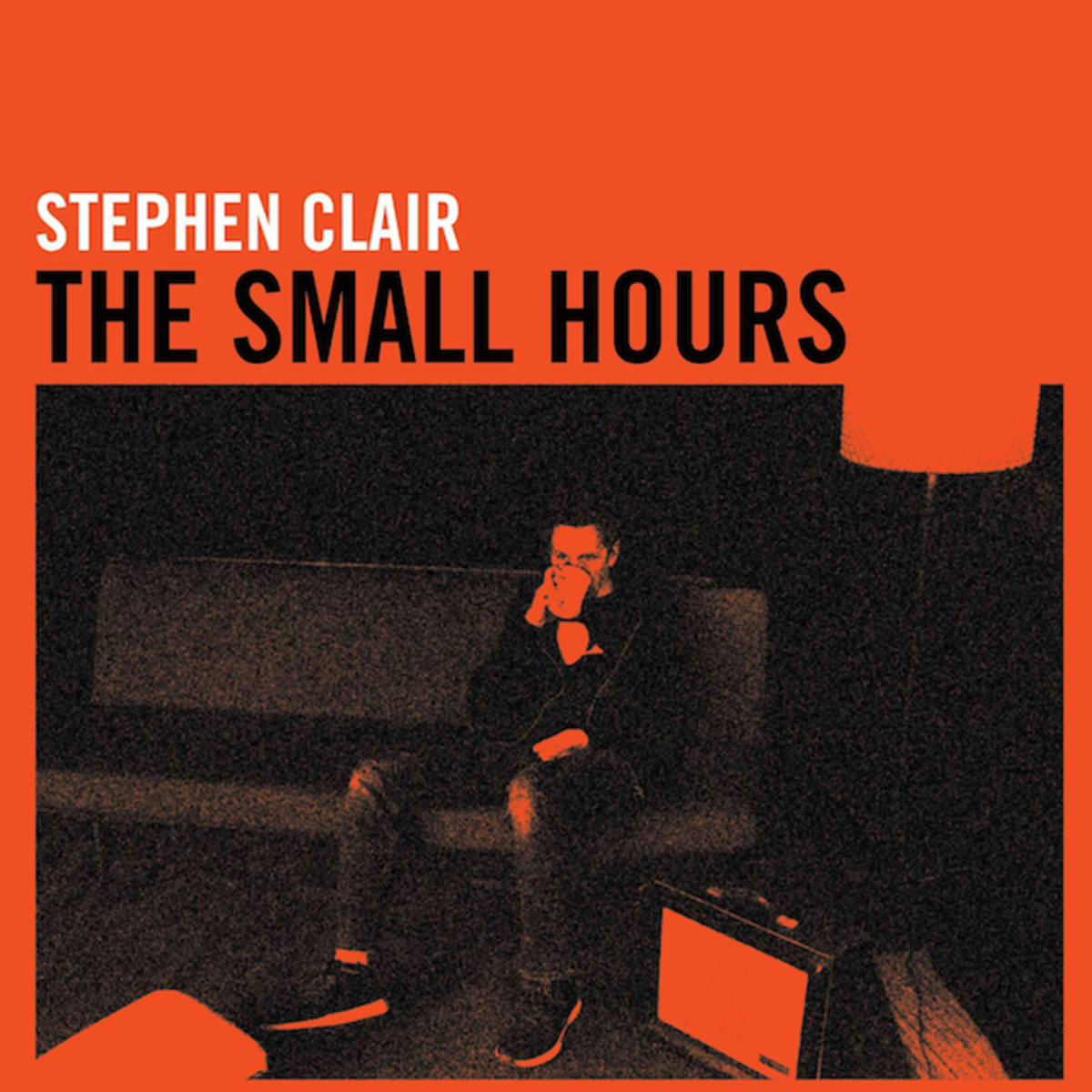 It's worth losing sleep to stay up late with Stephen Clair and The Small Hours, where shadowy, rough rock 'n roll noir goes looking for trouble in dingy jazz clubs and country dive bars. Pockets full of literate song writing currency and silvery hooks enable Clair to pay for round after round, as bassist Daria Grace and drummer Aaron Latos accompany him on his lonely walks.
The slice-of-life vignettes they encounter are haunting, as the barfly meditations of "Fate" and the contorted, drawn out existential angst of "Nobody Knows" surface in slow, tense boils. With its light tangle of steely mandolin and deepening sense of isolation, the soft thumping of "Hurricane Coming" warns of a gathering inner storm. In the obsessive "Dorothy," they glide through a graceful, velvety ballet of Spanish guitar elegance, before darkness gradually washes over a drifting "Marie" and its tale of doomed romance involving a physicist and boxer Jack Dempsey.
A full length album, The Small Hours, which received a lotta love, and we sold some copies of the LP too. In addition to that, I released a couple of homemade ditties, that were pretty direct in- and of-the-moment responses to the times. One of those was Vote For Love, which I guess a few people finally did. The other such song was 'Welcome To The World Now,' an ode to us all, written, recorded and released over a weekend in April.
Light hearted moments are found in "Fixing to Fly," a delightfully sly bit of laidback, sophisticated western swing, and "Pig in a Poke," an buoyant exercise in tropical, rhythmic strumming. If the latter seems like a fish out of water here, the blinding flash of rough, power-pop yearning "Is This Thing On" fits perfectly, as does the bittersweet roots rock charm of "Come Down."
"This is the Stephen Clair album [The Small Hours, 2020] we've been waiting for. It perfectly displays the power of his songs and his solid-yet-dangerous trio"