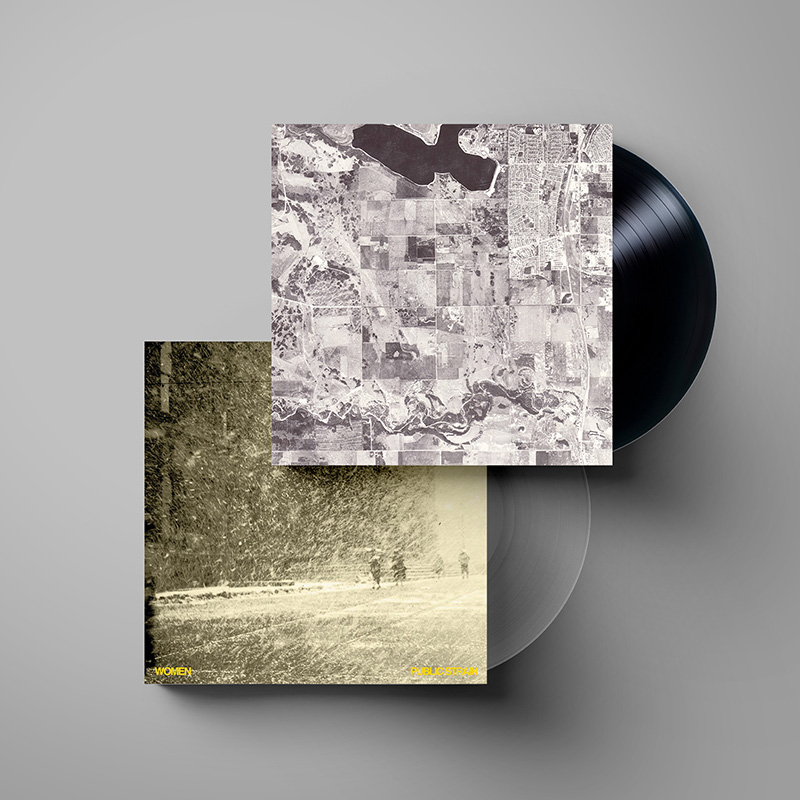 This Friday, October 2, Jagjaguwar and Flemish Eye will celebrate a decade of Women's 2010 album "Public Strain" by reissuing it alongside an EP of previously unheard rarities. "Everyone Is So In Love With You" captures what made the Calgary post-punk band so special, mixing bleak and tender sonics with subtly captivating melodies, all of which make the loss of guitarist Chris Reimer more keenly felt than ever.
"Rarities 12" estimated to ship January 2021, Public Strain (Clear Vinyl) estimated to ship November 2020*
To celebrate the 10th anniversary of the now legendary album 'Public Strain', Women are releasing a special limited edition clear vinyl pressing of the album and a new five-song collection of material titled 'Rarities 2007-2010' featuring material that was either hard-to-find or never released, now properly mastered and available to order on vinyl for the first time.
The product of an intense and difficult year-long recording process, 'Public Strain' seems without any clear sonic lineage — equal parts Velvet Underground, Deerhoof, and Television, but distinctly unique and unprecedented. Just over a month after the album's release, the short-lived band was finished; however, the reverberations of 'Public Strain' were widespread and it became regarded as a modern-day masterpiece, a vital document of an inimitable moment in time, and a clear touchstone for countless albums since its release.
Now, a decade later, Jagjaguwar & Flemish Eye are announcing a special 10th anniversary edition of this now legendary album as well as the release of some long-rare B-side material.
"Everyone Is So In Love With You" the new song by Women off 'Rarities 2007-2010' out October 2nd on Jagjaguwar & Flemish Eye in Canada.