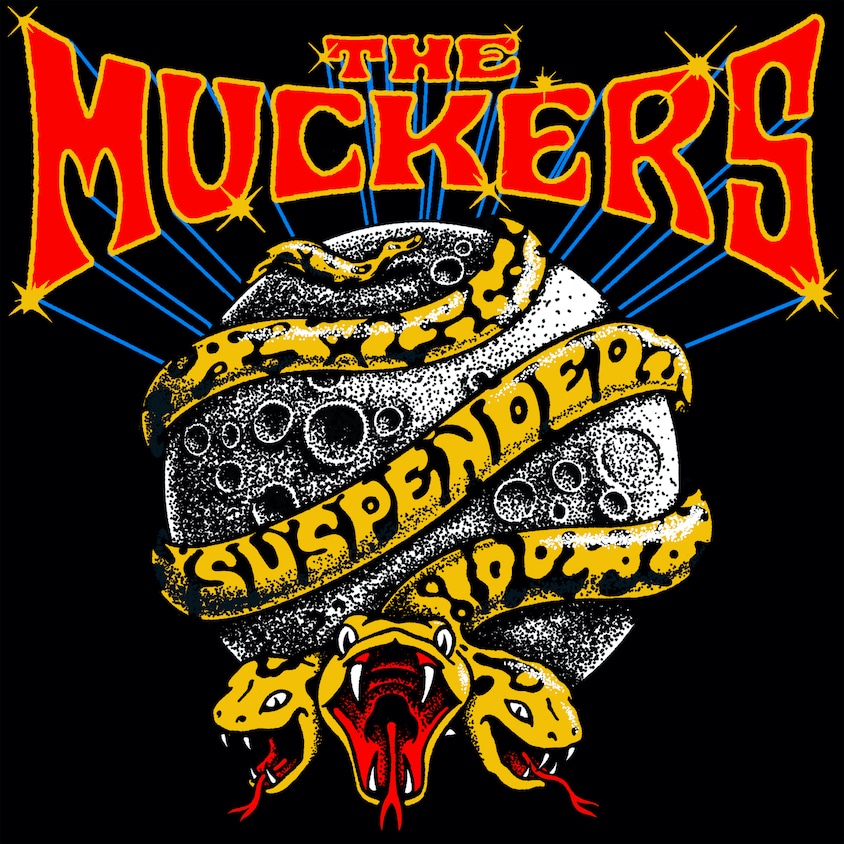 New York City's layers of continuous noise have become the backdrop to a rising four-piece that NME already calls "one of New York's most exciting new bands." Just like the city, The Muckers' sound is equal parts vital and timeless, resolute and vibrant. As The New York Times tells the story, lead guitarist and vocalist "Emir Mohseni, was inspired by the Strokes to pursue a career in music — a passion that brought him to New York all the way from his native Iran." The move, profiled across acclaimed publications, from Rolling Stone to Billboard, only marked the beginning of the band's story.
Upon landing in this new environment, Mohseni met the three guys that would become his closest friends, and build with him the vitalizing sound and enrapturing live show that The Muckers are garnering early praises for: Anthony Azarmgin at the bass, Chris Cawley on rhythm guitar, and John Zimmerman behind the drums.se the preorder for their album 'Endeavor' is alive! now Greenway Records has a web-store only 'Core of the Sun' Red & Yellow Smash Vinyl version or head to Rough Trade for an exclusive Splatter version that's set to stun.
A few months ago, in a freshly refurbished Greenway HQ and our below-ground bunker studio, we recorded The Muckers and a vibrant LIVE version video of their ripper new single 'Suspended' 
It's fitting that Roll The Dice, was the first single off their debut album is a song about forgetting the past and taking big risks, as The Muckers move on from the novelty of a musician that has taken considerable risks to be free to perform his music to becoming a fully fledged band whose legion of fans grows bigger after each performance.
The records jacket will feature gold foil accents and a full colour inner sleeve, In addition to the killer studio version of "Suspended", 
Releases January 1st, 2021