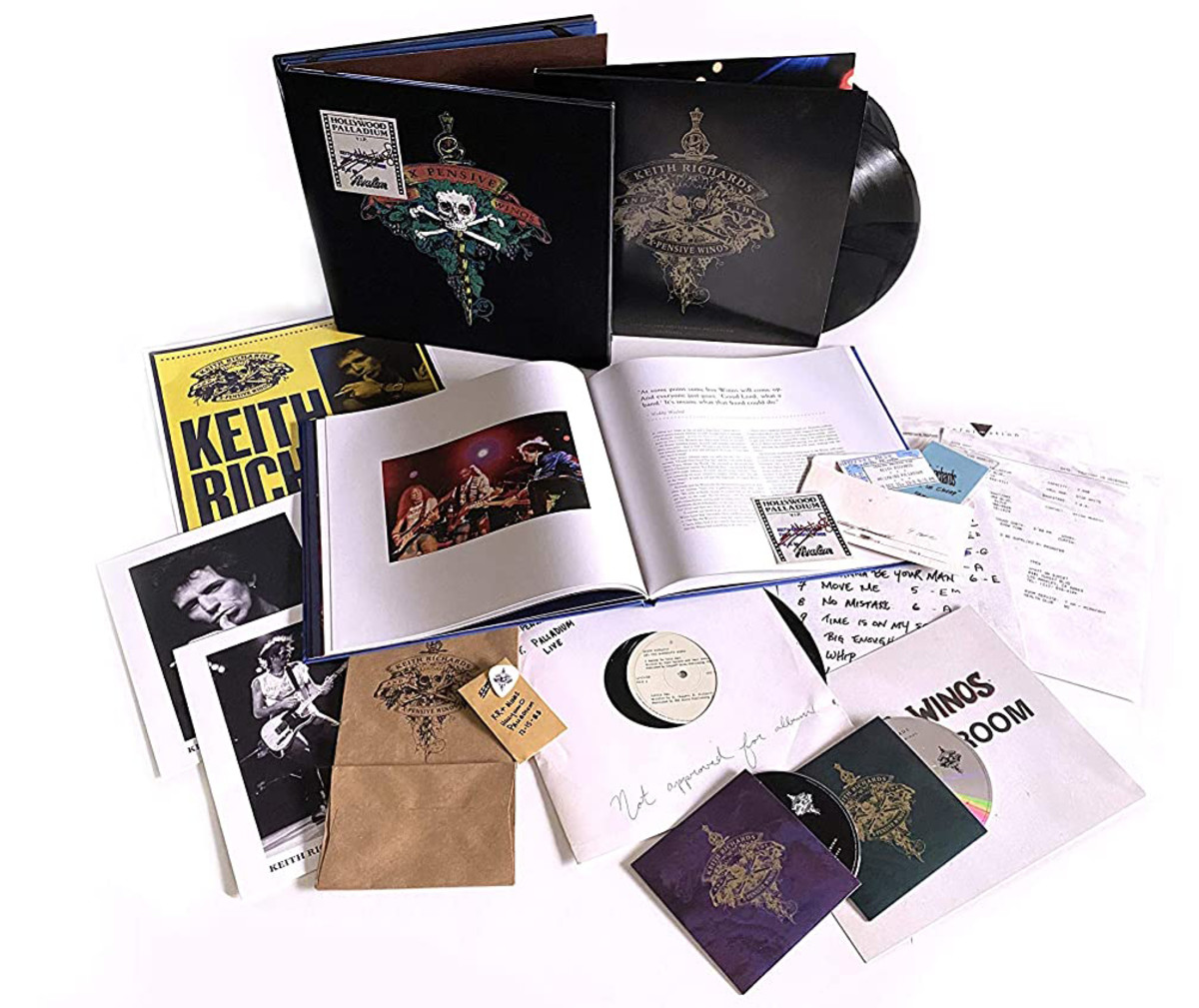 New York, On December 15th, 1988, Keith Richards and his incomparable band, The X-Pensive Winos, played the Hollywood Palladium. It was the penultimate show in a 12 city US tour and a night both band and audience will never forget. Now this legendary concert is available for the first time as a limited edition box set.
Across all formats – Box set, CD, 2-LP vinyl & digital – Keith Richards leads his absolutely smokin' band through one classic after another including his landmark solo tracks 'Take It So Hard', 'Make No Mistake', to Stones classics 'Happy' and 'Connection'. Exclusive to the Boxset and Digital formats are 3 previously unreleased tracks 'Little T&A', 'You Don't Move Me' and the Lennon-McCartney penned hit 'I Wanna Be Your Man'.
"The real stuff," is how Keith Richards describes The X-Pensive Winos.
"I wish to thank all the guys in this crazy beautiful band. Something to love. I know I do."
Keith had assembled the core of this band throughout 1987 and '88 during the 'Talk Is Cheap' sessions. For this first ever live solo Keith Richards tour, the stellar line-up was a who's who of the finest musicians on the planet: guitarist Waddy Wachtel (Everly Brothers, Fleetwood Mac, Linda Ronstandt, Stevie Nicks), drummer Steve Jordan (long time Keith collaborator), bassist Charley Drayton, keyboard player Ivan Neville (Rolling Stones collaborator), singer Sarah Dash, and on saxophone, the inimitable, late great, long time Rolling Stones sideman Bobby Keys.
Live At The Hollywood Palladium comes as a special deluxe box set, presented in a matching folio, wrapped in a black cotton replica of the tour shirt sold that night, complete with a satin VIP pass on top, also including an impeccable all-new essay 'The Loosest Tight Band You've Ever Heard' by renowned rock writer David Fricke. It comes as a reissue after the original album was released due to popularity of the bootlegs