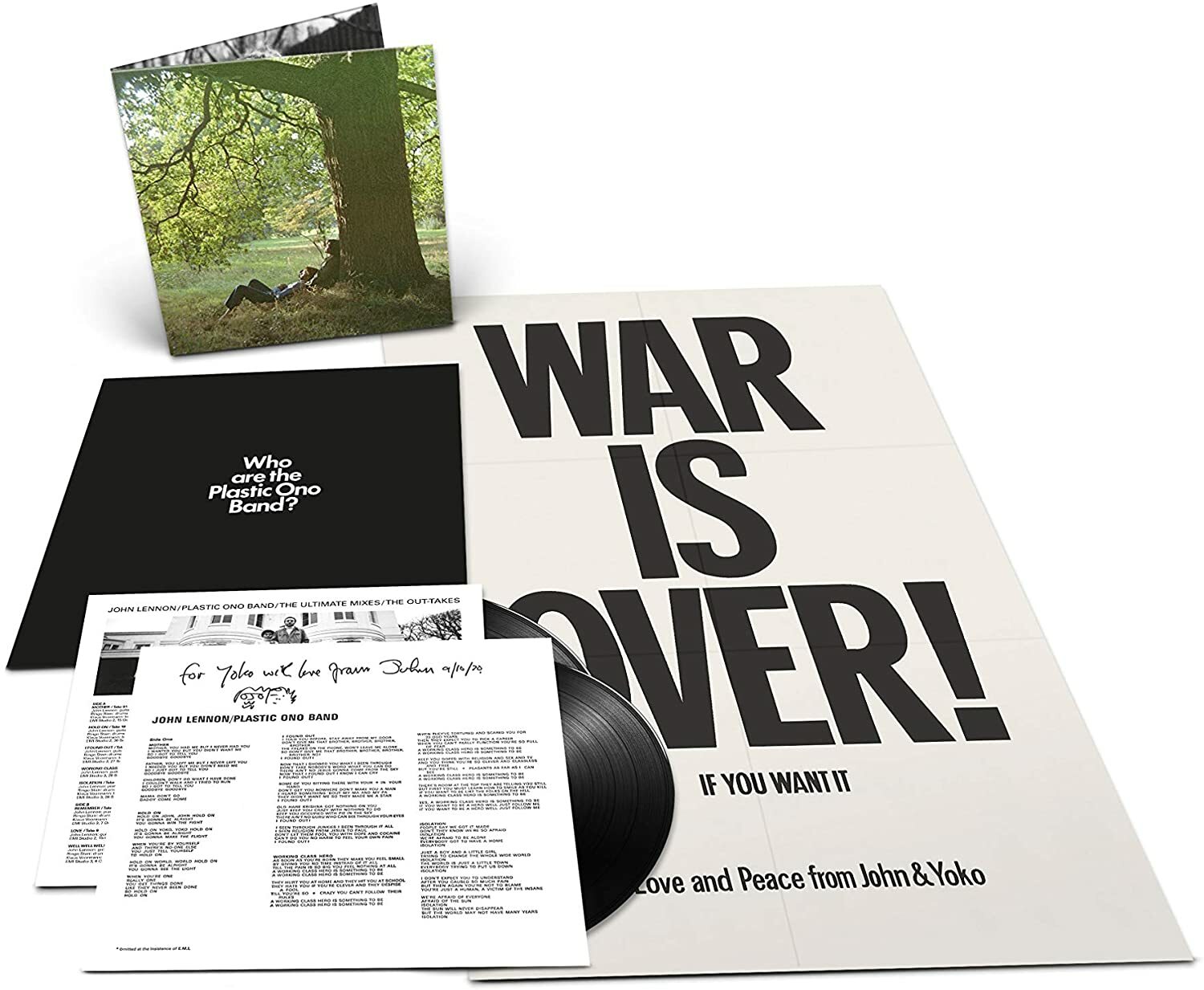 A new best-of box set of John Lennon's solo work will arrive on October. 9th, which would have been the Beatle's 80th birthday. The new set, titled 'Gimme Some Truth. The Ultimate Mixes' was executive produced by Yoko Ono Lennon and produced by Sean Ono Lennon. The two handpicked 36 of Lennon's solo tracks, which "have all been completely remixed from scratch, radically upgrading their sonic quality and presenting them as a never-before-heard Ultimate Listening Experience." (Quote via press release.)"John was a brilliant man with a great sense of humour and understanding," wrote Yoko Ono Lennon in the preface of a 124-page book included in the Deluxe Edition (quote obtained via press release). "He believed in being truthful and that the power of the people will change the world. And it will. All of us have the responsibility to visualize a better world for ourselves and our children.
Unearthed, never-before-seen 8mm footage filmed in John Lennon and Yoko Ono's home features in the new video for "Look at Me," from the upcoming John Lennon/Plastic Ono Band-The Ultimate Collection reissue, due out April 16th.
The video — which also utilizes the "Ultimate Mix" of "Look at Me" — boasts between-takes footage from a pair of the couple's short films,Film No. 5 ("Smile") and Two Virgins, both filmed by camera operator William Wareing at Lennon's Kenwood home in 1968.
The intimate side-by-side footage — unseen by the public before its release Thursday by the John Lennon Estate — offers a glimpse into Lennon and Ono's domestic life, as well as shots of Lennon strumming an acoustic guitar and his drum skin from the Sgt. Pepper's album cover.
Capitol/UMe and the Lennon estate previously shared an updated video for "Mother" from the massive John Lennon/Plastic Ono Band 50th anniversary reissue, which features 87 never-before-heard recordings, including 14 "Ultimate Mixes" of the album's tracks that strip off producer Phil Spector's effects, tape delays, and reverbs.
The truth is what we create. It's in our hands."The box set will come in various forms, including the Deluxe Edition, which will come along with the book, postcards, a fold-out poster and a bumper sticker. For more information on the various packages, head to johnlennon.com. In addition to the box set announcement, the Lennon estate also shared one of the tracks from Gimme Some Truth: a remixed edition of "Instant Karma (We All Shine On)."
Instant Karma! (We All Shine On) · John Lennon · Yoko Ono
As part of the celebrations for John Lennon's 80th birthday, his most vital and best loved solo recordings have been completely remixed from scratch for a new collection: