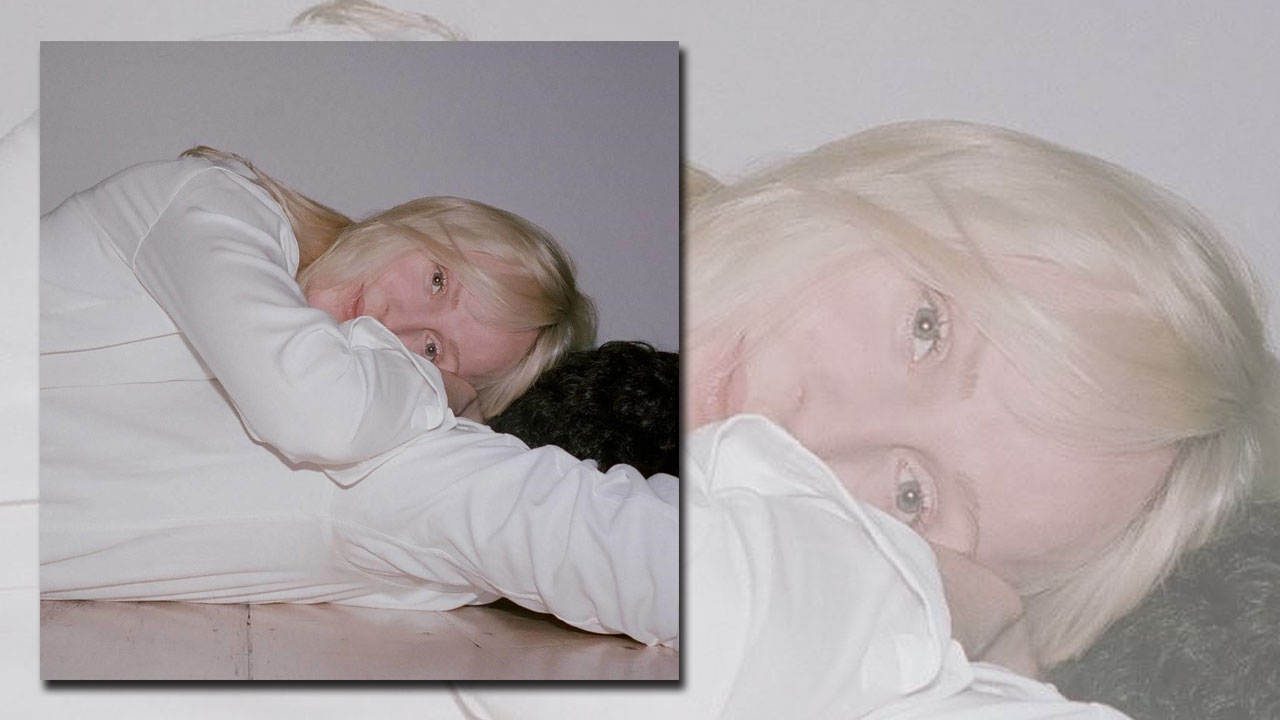 For more than ten years now the name Laura Marling has stirred images of acoustic guitars, folksy ditties and gentle lullabies. By 2018, her project Lump with collaborator Mike Lindsay proved she was no one-trick pony. On Song For Our Daughter – released early as a quarantine gift – Laura Marling has presented a timeless record that sits her alongside the singer-songwriting greats.
One of very few artists to pull the release of their album forward instead of pushing it back to accommodate the pandemic, folk darling Laura Marling made one of the smartest decisions of 2020. Her stirring acoustic Song For Our Daughter – addressed to a non-existent child – presents a prolific artist at the height of her powers. Confessional, searing and unmistakably contemporary despite beautiful touches of the vintage, Marling's seventh full-length places her in the canon of the world's greatest singer-songwriters.
The decision to release this early, as the world felt like it was slowly imploding was smart but hardly surprising given the oracle-like understanding of the human spirit contained within all of Laura Marling's work to date. She knew we needed it. It's the insight of someone drawing on past lives that rides in the front seat of her seventh album. This knowledge feels simultaneously everyday and exhumed from lost civilisations. Like great literature, the lyrics feel like truths that are universal and timeless, which is perhaps befitting of a year when our individual and collective perception of time stretched and folded into a muddle of confusion like never before.
This record is the perfect companion for that moment when your heart becomes a blue wisp of smoke. It's a collection of songs that leave you buoyant, floating, and lost at sea… It stares you in the eye, giving you bad news, but the way it's done is so glorious that you don't truly begin to process what's being said.
Single 'Held Down' introduces a Laura Marling more relaxed in her writing than she has ever been: confessional, layered with her own ghostly vocals, laden with precisely-chosen strings. It is apparent almost at once that this is an artist at the top of their game.
Confessional and searing, her many ideas; her poetical lyrics unfurl petal by petal, paced to perfection. By the middle section of her LP, Marling seals the deal on the best singer-songwriter album of recent years, making one thing very clear – Song For Our Daughter will survive as a modern classic.
The title track does what it says on the tin, addressing the imaginary daughter she might one day have: "Lately I've been thinking of our daughter growing old/all of the bullshit that she might be told," she sings. It is introspective and comforting, easy to receive as the listener in the absence of recipient offspring. It tracks, too, like a note to Marling's own past, present and future self.
Highlight 'Fortune' sails onward on a distinctly vintage tide of strings and Joni-worthy acoustic riffs: a timeless, bittersweet ballad with roots in a great tradition of confessional writing –  though still unmistakably contemporary. Marling does faster bpm's justice too: album opener 'Alexandra' trumps popular folk predecessors from Alas I Cannot Swim with restrained, delicate ease. Longtime fans never fear: 'For You' proves lullabies are still a knack of Marling's too.
Everything about Song For Our Daughter is extraordinary: the songwriting and Marling's voice (still ponds filled with quivering swans), the delicious use of expletives, the reflections upon words unsent, the half-spoken moments leaning on the third wall, the mulch of memories… The one constant, the acoustic guitar, combines with the intricate nest of words in such a way that each strum begins to leave another paper cut reminder of lives unlived, of nullified agreements, village secrets, everlasting hope in early morning light, and too few promises kept.
Mostly, it's a record of towering songs that are nourishing and restorative; an open sandwich in a land of soup.
Laura Marling has been releasing prolifically since 2007. Despite that, one of her most-streamed songs is not one of her own but a cover of Bob Dylan's 'A Hard Rain's A-Gonna Fall'. With Song For Our Daughter, she joins the ranks of the world's most extraordinary singer-songwriters. Laura Marling has written her own Freewheelin' classic: a Blue for the 21st Century.
Song For Our Daughter is out now via Chrysalis/Partisan.