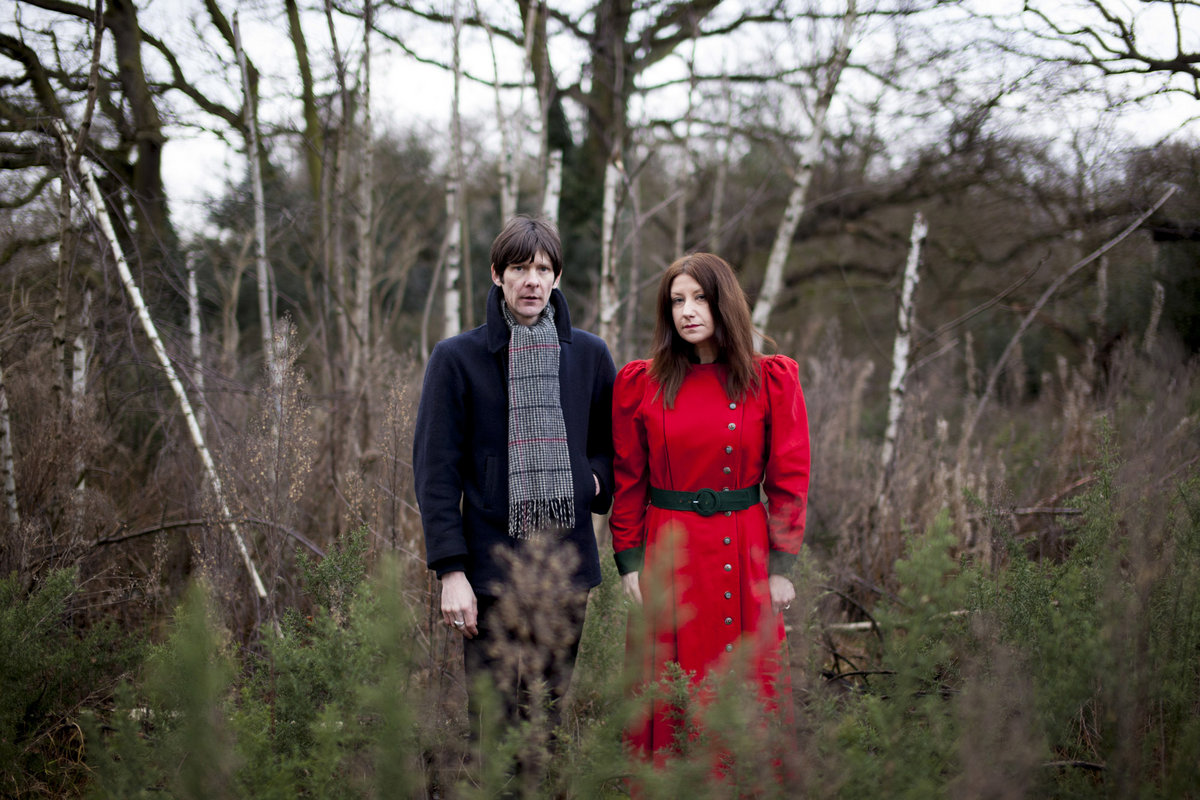 The Left Outsides are: Mark Nicholas and Alison Cotton, a wife and husband duo based in London, England whose atmospheric, hypnotic songs echo Nico's icy European folk, pastoral psychedelia and chilly English fields at dawn.
Much needed vinylization of an amazing live set, previously issued as a CDR in an edition of 100 by the fine
Borley Rectory label
. Finally, for the good of all mankind, the music from this great night, opening for Robyn Hitchcock at
London's Betsey Trotwood
in October 2018, is turntable ready.
A Place to Hide begins with the album's one new original tune "My Reflection Once Was Me." The song brims with harmonium-iced vocals that cannot fail to bring a certain German-born chanteuse to mind. Built over a lovely droning base, and slow, martial pulsing, the song answers a rarely asked question — what might it have sounded like if Tim Buckley had written a tune for Nico to do on Chelsea Girl? I think you'll be damn happy with this reply.
http://
About half the the album is made up of songs from their then-newly-released masterpiece, All That Remains (FTR 404). But the way they attack those tunes here has an additional shroud of moodiness drawn over it, adding a whole 'nother layer of dark richness. This is not always the tone the band shoots for in a live setting, but it's a truly otherworldly treat when they do. Because they really nail it…
Released February 6th, 2020
Originally released as a limited limited edition CDR on the Borley Rectory Label, August 2nd, 2019