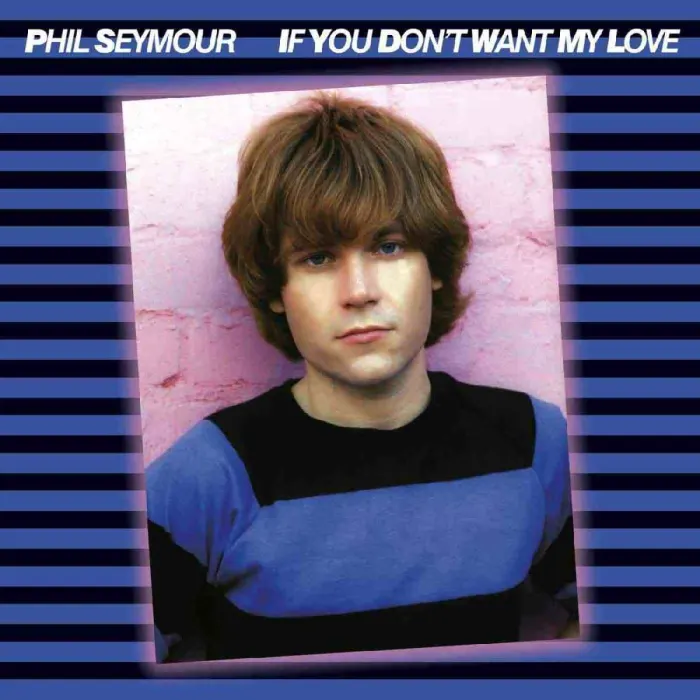 It's somewhat difficult to believe that Phil Seymour has been gone for nearly 27 years now, but thanks to the continuing Archive Series (now in its sixth volume), new material from the vault continues to see release. The latest collection is a 15-song feast that includes eight previously unreleased tracks, all recorded prior to Seymour signing with Boardwalk Records and releasing his first solo effort in 1980. (By the by, the overall fidelity is stronger here than on some other posthumous Seymour releases.) There are a clutch of well-traveled covers—including the Equals' "Baby Come Back," the Dave Clark Five's "Come Home," and a 1985 live version of Dwight Twilley's "Looking for the Magic," recorded for a radio broadcast during Seymour's tenure with the Textones—but the real gold here is to be found in the lesser-known tunes. To wit: the title track is a slammin', hyper take of a cool John Prine number; the Tom Petty-penned rarity "I Can't Fight It" is a Chuck Berry-styled punk-ish rocker; and the pounding "Wish it Was a Saturday" (love the bluesy harp) lyrically recalls the Bangles-via-Prince hit "Manic Monday." All feature the voice—that beautifully unique voice—that Phil Seymour fans cherish and still miss. The closing track is Seymour's home demo (with just vocal and guitar) of the touching "I Really Love You," a song from his first solo album. I'm not crying, You're crying.
In his short career Phil Seymour was hailed by Shelter Records founders Leon Russell and Denny Cordell, received production offers from Phil Spector, played with Tom Petty, Chris Spedding, the Textones, Roy Orbison and Del Shannon, and counted among his friends and fans people from the worlds of power pop, roots rock, New Wave and indie Rock. With kindred spirit Dwight Twilley, Phil forged a determination to bring back melodic pop songs. They spent several years mastering harmony, piano, guitar, drums and the art of crafting a high-quality song, building a home studio where they spent endless hours recording under the name Oister. In 1974 they set off for Los Angeles and renamed themselves the Dwight Twilley Band.
Soon they were in the US Top 20 with 'I'm On Fire', but frustrations followed as Shelter dealt with financial difficulties, and Phil decided to go solo. Initially he struggled to find a foothold but once the new wave hit America, the Phil Seymour Band stormed Hollywood and became one of the hottest acts on the circuit. Signed to Neil Bogart's Boardwalk label, by 1981 Phil was at #22 on Billboard's Hot 100 with the self-penned classic 'Precious To Me'. More terrific releases followed until his untimely death from cancer. IF YOU DON'T WANT MY LOVE / Archive Series 6, contains 8 previously unreleased tracks recorded prior to his record deal with Boardwalk, including productions by Denny Cordell and Phil Spector. These spirited masters and demos with songs by John Prine, Dwight Twilley, Jeff Barry and Ellie Greenwich, provide insight into the creative process of the early days of the Phil Seymour band and the development of his first two albums. A portion of the proceeds from this CD will be donated to TEEN CANCER AMERICA.