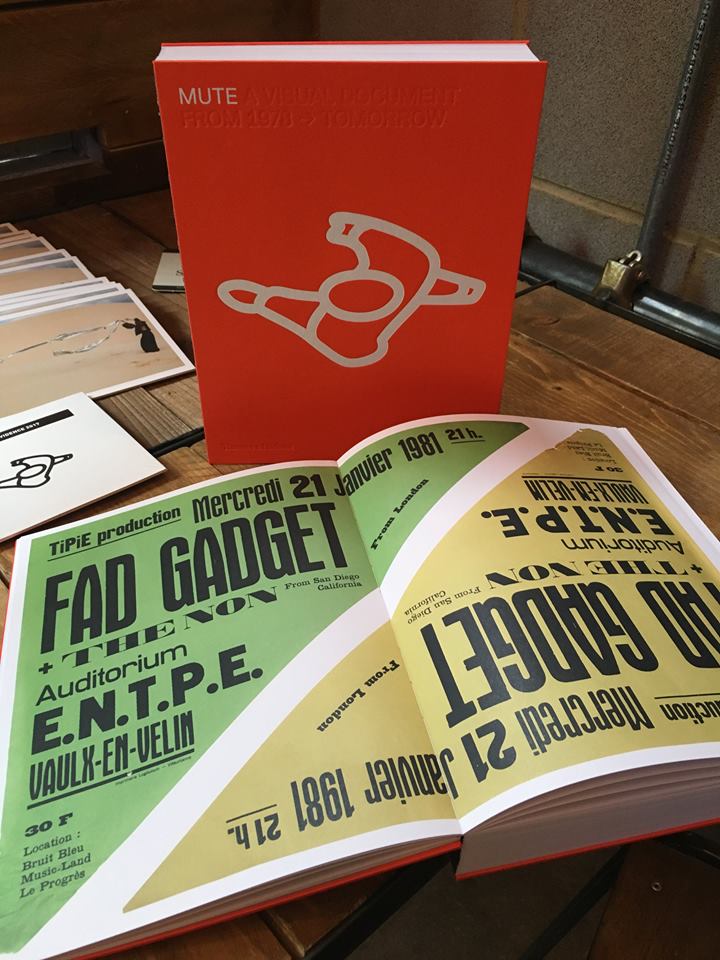 Mute Records is arguably one of the most important independent music labels of all time, and certainly most successful and prolific. Since founding the label to release his debut single, The Normal's 'Warm Leatherette' / 'T.V.O.D' in 1978, Daniel Miller went on to spearhead the careers of such music luminaries such as Fad Gadget, Depeche Mode, Einstürzende Neubauten, curating an enviable roster of artists that culminated recently with the signing of defunct rival Factory Records most popular act: New Order.
Now Daniel Miller is curating Mute: A Visual Document—a 320 page book of comprehensive discographies, including photography and video stills from legendary photographers, conceptual artworks, and "rare ephemera and equipment". Also included is a family tree of Mute artists,  and anecdotal and photographic contributions from important figures in the label's history that include Moby, Alison Goldfrapp, Anton Corbijn, Bleddyn Butcher, Brian Griffin, Jon Spencer, Barry Adamson, Ivan Novak (Laibach), Angus Andrew (Liars), Adrian Shaughnessy and Tom Hingston.
The book follows the comprehensive 10-disc singles and b-sides boxset Mute: Audio Documents 1978 – 84, which was released in 2007. Exhaustive 10 CD box set from Mute Records, a collection of their singles, a and B-sides, released between 1978 – 84. The box contains four two-CD sets, each covering a specific time period (1978-81, 1982, 1983 and 1984) plus a bonus two disc set that contains 20 rarities by most of the artists featured in this box including Depeche Mode, Yazoo, Fad Gadget, Nick Cave, Non, Silicon Teens and the Normal. The first four volumes will be available separately later in 2007, but the bonus two CD set will only be available with this box! 128 groundbreaking tracks by one of the finest independent labels to emerge during the 'new wave' revolution. Also features cuts from D.A.F., Boyd Rice, Smegma, Robert Rental and more. 2008.
Sure, it's definitely just label friends, to which I only partially count myself. So I was all the more surprised by what there was to discover.
For those interested in buying: Here on 10CDs you will find the complete back catalogue of all MUTE 7″ singles from 1978- 1984 nice with A & B-page.
From this not only "things that are on the books and are also on the albums". I've discovered a lot, I was amazed at what was pressed on vinyl at the time.
The rarities are all rather live stuff, of which the concert by The Normal & Robert Rental 1978 was the absolute highlight for me. (The label connoisseur already knows this as a vinyl bootleg) If you ignore the sound quality, the gig was 25 years ahead of its time. That could have rocked the club in 1993.
The only shortcoming is the price. But maybe there are for those who don't need everything, download the single tracks at Mute The box should probably also be picked and the CDs appear individually – apart from the rarities, this definitely should not give any more. Who knows? I'm looking forward to part 2! 85- 91 I also find exciting.
Mute: A Visual Document, is a project helmed by author and musician Terry Burrows is being released by Thames & Hudson on November 28th