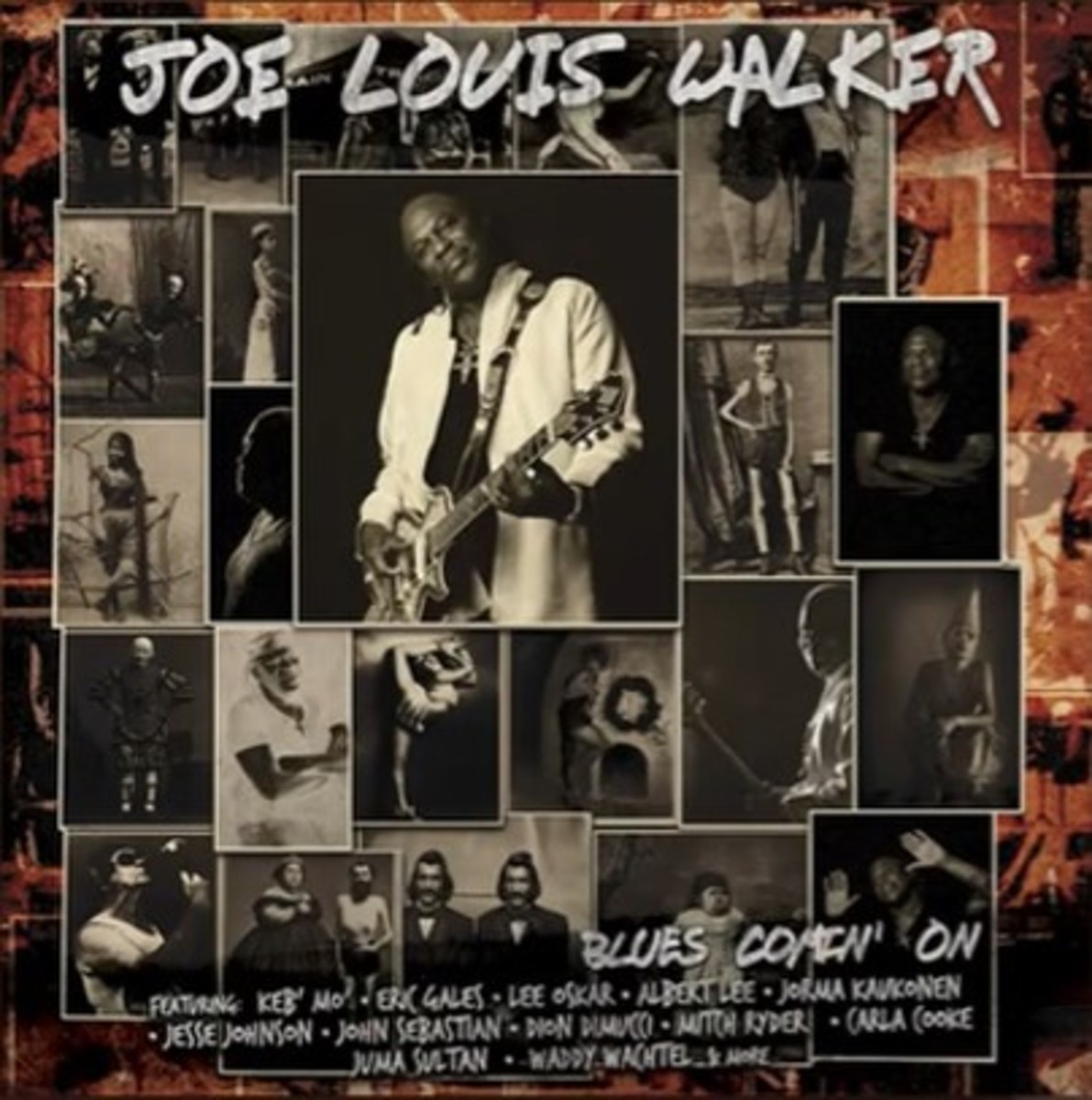 Blues favorite Joe Louis Walker releases the single "Old Time Used to Be" featuring Keb' Mo, with John Sebastian on harmonica, ahead of his upcoming guest-filled album "Blues Comin' On," to be released June 5th on Cleopatra Blues.
Joe Louis Walker's new Cleopatra Blues album "Blues Comin" On features Keb' Mo', John Sebastian, Jorma Kaukonen, Mitch Ryker, Lee Oskar, Albert Lee, Waddy Wachtel, Eric Gales and more special guests.
Blues Comin' On features guest performances by fellow blues icons Keb' Mo', Eric Gales, and Albert Lee, plus Detroit hit singer Mitch Ryder, John Sebastian, formerly of The Lovin' Spoonful, harmonica virtuoso Lee Oskar, known for his work with War, Jorma Kaukonen of Jefferson Airplane and Hot Tuna fame, punk rock vocalist Charlie Harper, legendary session guitar player Waddy Wachtel, and many more. The album explodes with the passionate playing and soulful melodies that have made Joe Louis Walker a favorite among true blues aficionados including The Rolling Stones.
Originally from San Francisco, Joe, a Blues Hall of Fame inductee and four-time Blues Music Award-winner, celebrates a career that exceeds a half century. His musical legacy as a prolific torchbearer for the blues is proven by his 26 albums. A true powerhouse guitar virtuoso, unique singer, and prolific songwriter, he has toured extensively throughout his career, performed at the world's most renowned music festivals, and earned a legion of dedicated fans.
Joe says, "From the opening track to the final note, the guests and fellow musicians on this album made this one of the best musical journeys I've ever had, and I hope it is the same for you."
"Blues Comin" Released on: 22nd April on the Cleopatra Blues label,