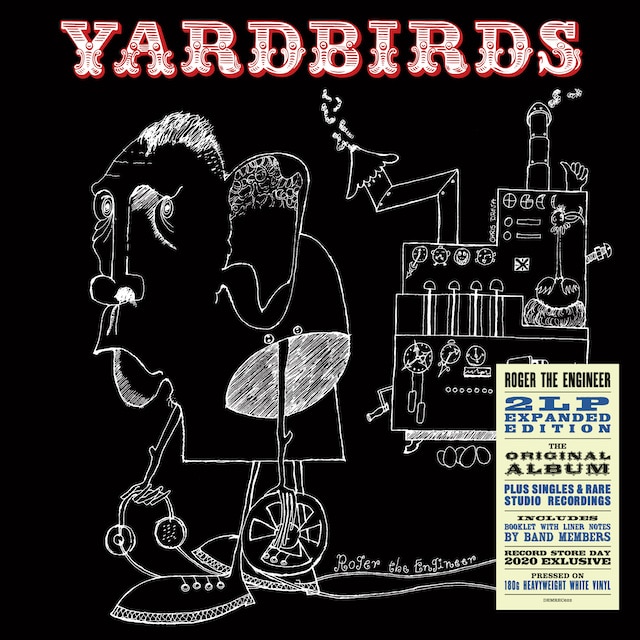 The Yardbirds are an English rock band that had a string of hits in the mid-1960s, including "For Your Love", "Over Under Sideways Down" and "Heart Full of Soul". The group is notable for having started the careers of three of rock's most famous guitarists: Eric Clapton, Jeff Beck, and Jimmy Page, all of whom were in the top five of Rolling Stone's 100 Top Guitarists list (Clapton at No. 2, Page at No. 3, and Beck at No. 5).
A blues-based band that broadened its range into pop and rock, the Yardbirds had a hand in many electric guitar innovations of the mid-1960s, such as feedback, "fuzztone" distortion and improved amplification. Pat Pemberton, writing for Spinner, holds that The Yardbirds were "the most impressive guitar band in rock music". After the Yardbirds broke up in 1968, their lead guitarist Jimmy Page founded what became Led Zeppelin.
The bulk of the band's most successful self-written songs came from bassist/producer Paul Samwell-Smith who, with singer/harmonica player Keith Relf, drummer Jim McCarty and rhythm guitarist/bassist Chris Dreja, constituted the core of the group. The band reformed in the 1990s, featuring McCarty, Dreja and new members. The Yardbirds were inducted into the Rock and Roll Hall of Fame in 1992. They were included in Rolling Stone's list of the "100 Greatest Artists of All Time", and VH1's "100 Greatest Artists of Hard Rock".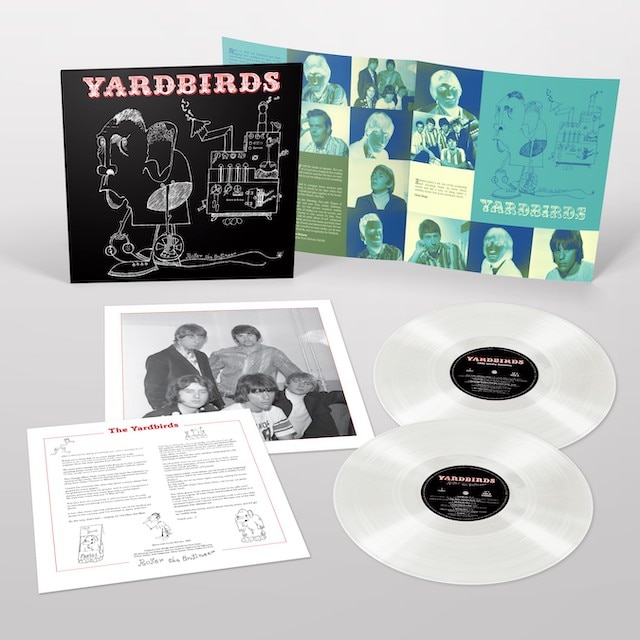 Available exclusively to RSD2020, 'Roger The Engineer' is the 1966 studio album by The Yardbirds. Featured in both Rolling Stone's list of the '500 greatest albums of all time' and Robert Dimery's book 1001 Albums You Must Hear Before You Die.  Recorded by the classic era line up of Jeff Beck, Keith Relf, Jim McCarty, Chris Dreja and Paul Samwell-Smith, the band began exploring new sonic territories, pushing their blues-rock sound into the realms of avant-garde, psychedelia and Indian music.
This newly expanded edition includes the classic studio album on LP1 and a collection of 1966 rare studio recordings on LP2, housed together in an alternate sleeve inspired by an ultra-rare 1966 EP cover. Among the highlights are the vocal track from "Ever Since The World Began" and an earlier version of "Farewell," both of which are previously unreleased.