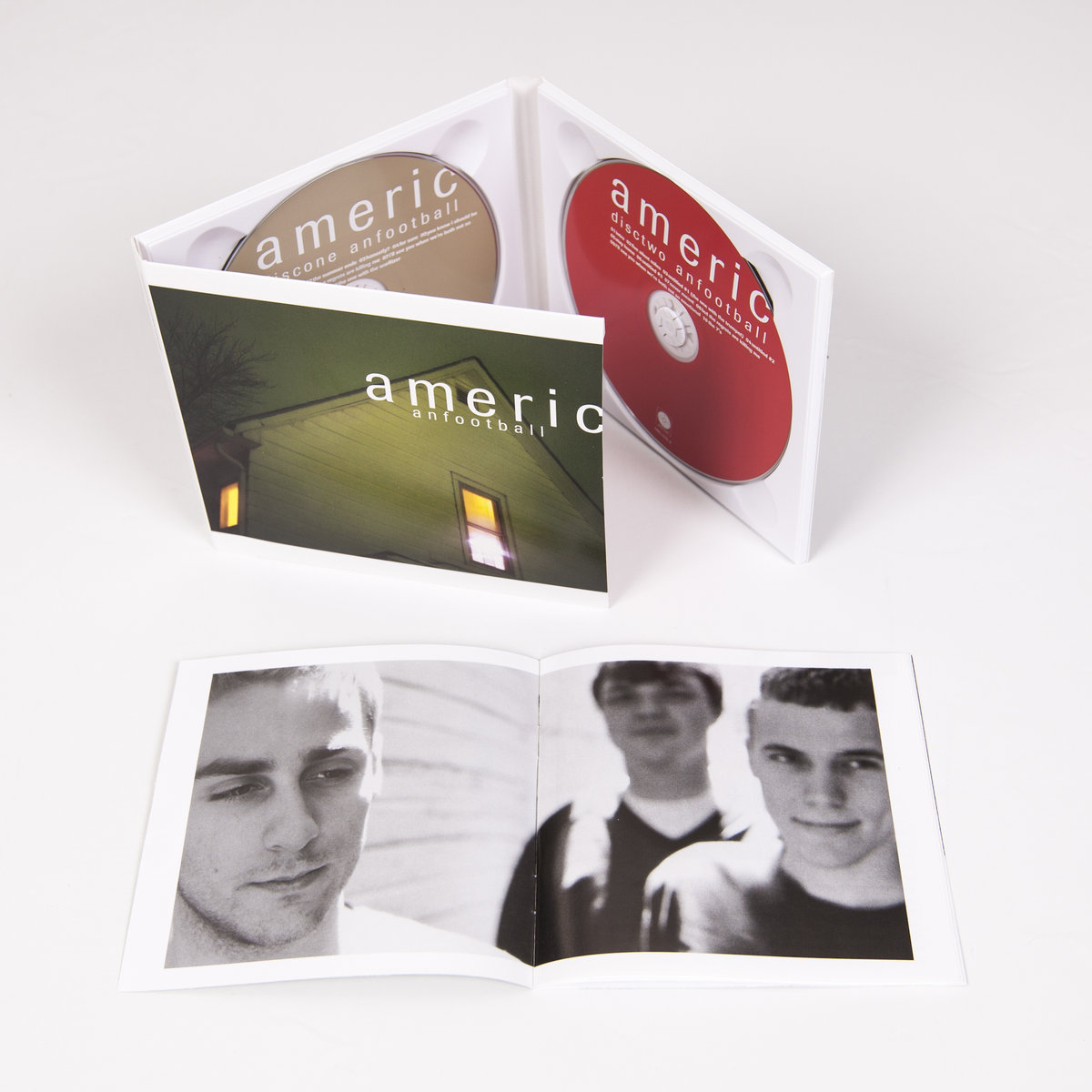 The Mike Kinsella-led group's third full-length album "American Football" (LP3) is a beautiful return to form, brimming with the band's signature sonic elements while also shedding and reinventing so many aspects of their sound. It's a wonderful step forward for them creatively.
By rights we should hate this album. It's an incessant moan, flips the math-rock-lite thing which gotten boring last decade and is stuffed to the brim with whiny Yank vocals. But the songs are undeniable good. And it doesn't stick around long enough for you to get pissed off yourself.
LP3's most defining quality is how expansive it feels. On the sweeping seven-minute opener "Silhouettes," gentle bells and chimes greet lush dueling guitars and pulsating drums as Kinsella's voice floats into the track's misty corners. Whispery reverb draws out each note as he ponders the "muscle memory" of love, and whether or not romantic strife is just the result of simply going through motions.
The swelling ballad "Every Wave To Ever Rise" is pensive and cavernous, contemplating love's inevitable heartbreak over wandering guitars and longing atmospheres. "Love is the cross you bear/ You're every wave to ever rise/ Your slow retreat is no surprise," Kinsella croons poetically, full of bittersweet acceptance over love's ebb-and-flow. Buoyed by a trifecta of stunning features from guest vocalists Hayley Williams, Rachel Goswell and Elizabeth Powell, American Football (LP3) is 2019's most endearing journey of melancholy, and another high point in the Midwestern band's dazzling career.
Not long after Polyvinyl Records released American Football's self-titled debut album in 1999, the band called it quits, having only played a smattering of Champaign-Urbana college house parties and sets at small clubs like Chicago's legendary Fireside Bowl. Such an inauspicious turn of events made what followed all the more incredible. Over time, the record went on to become one of Polyvinyl's bestselling releases to date, and ended up serving as "one of the single most influential rock records of its time" according to Noisey and many others.