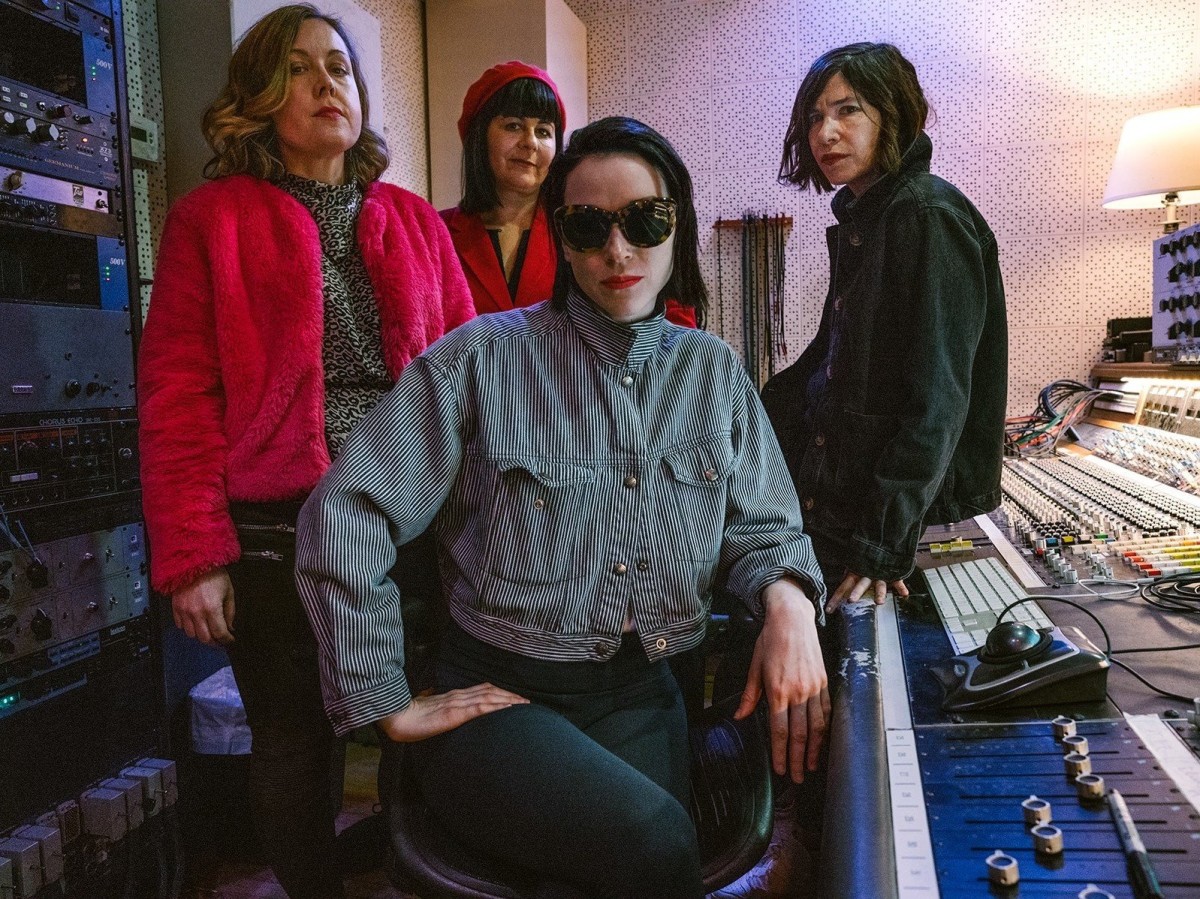 Sleater-Kinney is recording a new album, and St. Vincent's Annie Clark is in the producer's chair. The band shared the above image on social media this morning, with the announcement that their next album is in the works. NPR Music confirmed the news with the band, though as of yet the album doesn't have a title or a release date.  "We always planned on getting back in the studio — it was just a matter of when," Carrie Brownstein says in the NPR article. "If there is an overarching principle to this album, it's that the tools on which we were relying proved inadequate. So we sought new ones, both metaphorically and literally."
the holy, loud and vulnerable "Hurry on Home," the band's first new music since 2015's. Sleater-Kinney's last album was 2015′s No Cities to Love. The new single is brassy and obsessive, and finds the band exploring a different sonic direction. "Disconnect me from my bones! / So I can float, so I can roam," Corin Tucker cries, confessing that she's uptownable, unfuckable, unlovable, unwatchable—and really, really wants her lover to please, please come home.
Oh, and by the way—the single is accompanied by a lyric video directed by Miranda July, because Sleater-Kinney is Sleater-Kinney, and we'd expect nothing less.
"Hurry on Home" is the band's first proper release of new music after a teaser for the band's forthcoming ninth studio album appeared and then disappeared from indie label Mom + Pop's website.