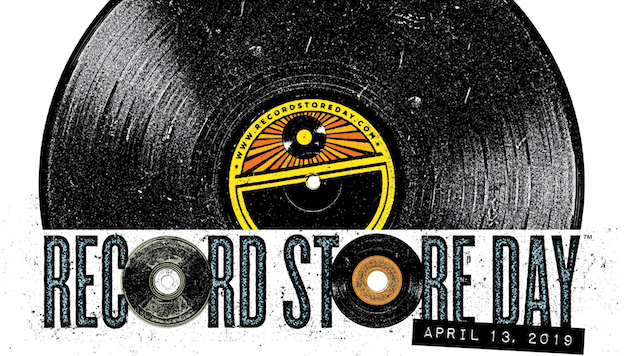 The most important day of the whole year is upon us. Okay, so it's not exactly but Record Store Day is the closest thing we have to a national holiday in the independent record store biz, and it's happening this Saturday, April 13th. The annual event, now in its 12th year, brings together independent record stores across the country and always churns out a fantastic selection of exclusives, special releases, reissues and oddities. The 2019 menu includes everything from deluxe box sets and legacy reissues to indie deep cuts and limited edition 7" singles. We examined this year's list here among the pictures of records on the rack are some choice gems for this handy shopping guide. Now get out there and buy some music from your local record store.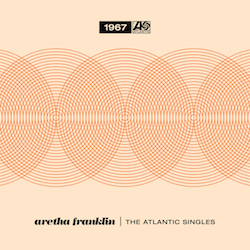 Aretha Franklin: The Atlantic Singles 1967 (Atlantic)
No one could belt it like Aretha Franklin, and her passing last year broke the hearts of music fans far and wide. Her new 7" vinyl boxset, The Atlantic Singles 1967, collects Franklin's five singles from 1967, including some of her most jaw-dropping hits like "Respect," "A Natural Woman (You Make Me Feel Like)" and "I Never Loved a Man (The Way I Love You)."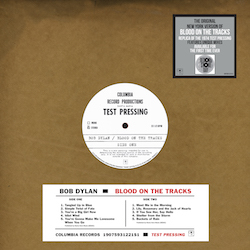 Bob Dylan: Blood On The Tracks – Original New York Test Pressing (Legacy)
Blood On The Tracks is one classic record you should definitely own on vinyl, so what better time than Record Store Day to snag a copy? This particular edition, an exact replication of the test pressings that were printed a few months before the Dylan classic went wide and then later circulated and bootlegged, is hitting store shelves for the first time ever. So fire up your turntable, grab the tissues and give this classic breakup album some love.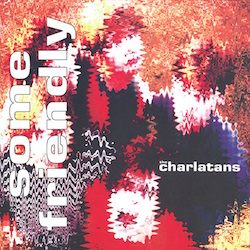 The Charlatans: Some Friendly (Beggars Banquet)
The Charlatans emerged at the height of the Madchester craze in the U.K., and their 1990 debut album, Some Friendly, blooms with groovy organ solos, fierce rhythms, ebullient guitars and harmonious vocals. Some Friendly has long been out of print and will receive a limited edition reissue by its original label Beggars Banquet.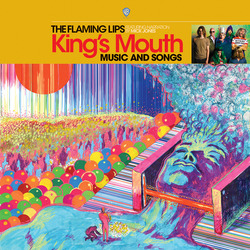 The Flaming Lips: King's Mouth: Music and Songs(Rhino/Warner Bros.)
Fellow impatient Lips fans, listen up: Rock's resident weirdos are releasing their 15th studio album, a follow-up to 2017's Oczy Mlody, this summer, but we can hear it early thanks to Record Store Day. But don't dillydally on your way to your favorite indie record shop: This pressing was restricted to a slim 3600 units, so you'll probably be fighting for your copy. Yoshimi battles the crate diggers part 1.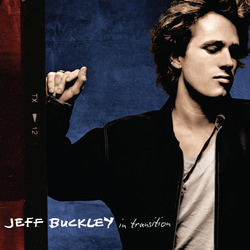 Jeff Buckley: In Transition (Legacy)
Jeff Buckley's lone studio album and classic singer/songwriter staple Grace celebrates its 25th anniversary this year. In Transition features seven unreleased studio performances from his first session for Columbia Records in 1991, many of them early versions of Grace tracks, including "Mojo Pin" and Leonard Cohen's "Hallelujah."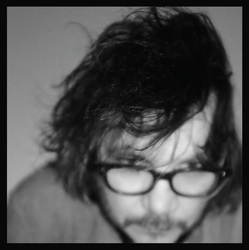 Jeff Tweedy: Warmer (dBpm Records)
Last year, Wilco frontman Jeff Tweedy released Warm, his first solo original album to date, and he described its songs as "some of the most direct, personal and autobiographical that I've ever written." His new LP, WARMER, includes 10 unreleased tracks from the Warm sessions, and since it's a vinyl-only exclusive via dBpm Records, you'll have to be quick.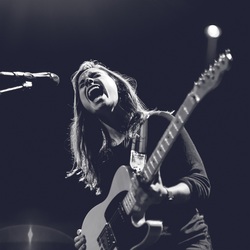 Julien Baker: "Red Door"/"Conversation Piece" (Matador)
With boygenius, her own solo work and the occasional additional side project, there's no shortage of opportunities to purchase Julien Baker's art. Here's one more. The indie rock empress is back with her first new solo recordings since 2017's Turn Out the Lights: two previously unreleased singles pressed on bright red vinyl the same color as my heart that skips a beat when I hear Baker's earth-shattering lyrics. There should always be room for more Julien Baker in your record collection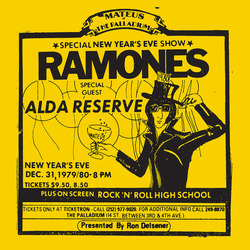 Ramones: Live at the Palladium (Rhino/Warner Bros.)
On New Year's Eve in 1979, The Ramones performed at The Palladium in New York City, and the show was released for the first time on CD last year as part of their 40th anniversary deluxe edition of Road to Ruin. This concert will be released on vinyl for the first time as Live at the Palladium, and it features some of punk's most influential tracks in their explosive live form like "I Wanna Be Sedated," "Sheena Is A Punk Rocker" and "Blitzkrieg Bop."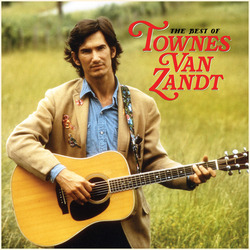 Townes Van Zandt: The Best of Townes Van Zandt(Fat Possum Records)
There's a few solid arguments against "best-of" assemblages (they're just filler, moneymakers, end-of-career maneuvers to avoid selling out, etc., etc.), but every now and then, when the artist in question is no longer with us, I'll happily throw my money at a legacy indulgence. And when the label is Fat Possum and the artist is Townes Van Zandt, the Texas troubadour who wrote some of the best folk and country songs ever, I'm even more keen to lay down some cash. If you're a country fan with a record collection, you need a Townes Van Zandt on hand. Might as well make it one of the 2000 copies of this compilation being unleashed this weekend.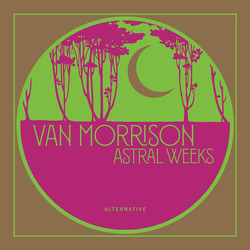 Van Morrison: Astral Weeks (Rhino/Warner Bros.)
Astral Weeks gets cited as a seminal album as often as rain falls. It's Van Morrison's masterpiece and an undisputed classic among music fans. Four bonus tracks from the iconic album—"Beside You (Take 1)," "Madame George (Take 4)," "Ballerina (Long Version)" and "Slim Slow Rider (Long Version)"—were paired up and laid down on 10" vinyl for this Record Store Day exclusive. And there's 9000 copies being let loose worldwide, so there's a great chance you'll go home with one if you so desire