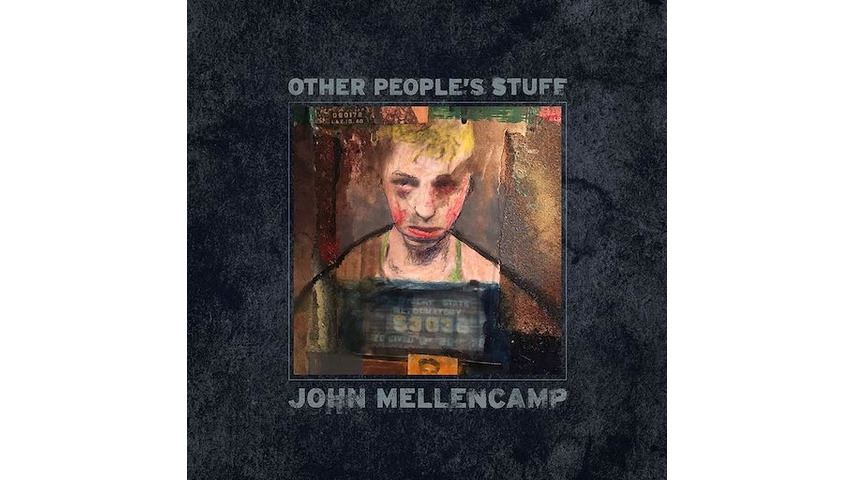 Arriving a year after his rootsy Sad Clowns & Hillbillies, John Mellencamp's new album is a series of (mostly) previously released folk standards and covers the 67-year-old singer has amassed over the years. The set is a testament to both Mellencamp's signature sound and his wide-ranging taste. Culling recordings from a nearly 25-year period, Mellencamp's latest LP is a surprisingly cohesive collection defined largely by the well-worn murky blues-roots arrangements the singer has become known for since his 80's hitmaking days. The source material ranges from Atlantic Records soul ("Teardrops Will Fall") to pre-war country ("Wreck of the Old 97"). Taken together, the record serves as a rendering of what Mellencamp's own Great American Songbook might look like. 
Mellencamp noted that he doesn't "get paid for being onstage, I get paid for leaving home, traveling on airplanes and staying in hotels." "The part of being onstage, I'll do that for free," he said. "I'm pretty much an isolationist and my routine is always the same. I very rarely see anybody except when I walk onstage. It's not like I hang out with anybody. … I don't even stay in the same hotel as the band."
Although the title's something of a misnomer, it does accurately sum up the vintage sentiments that give this album its common bond. Still, it's a viable concept, especially given Mellencamp's reputable stance as a heartland hero and blue collar troubadour.
Nevertheless, the obvious question is why Mellencamp would choose to revisit songs he originally recorded. While these songs suggest varied sources, many revisit earlier offerings Mellencamp sang himself on previous albums. The easy answer seems to lie in his desire to express the outrage that he, like most similarly-minded musicians, feel in today's maelstrom of polarized politics and increasing division. Fancying himself as a folk singer in the populist tradition—think Dylan, Springsteen, Pete Seeger and Woody Guthrie, he tackles these tunes with a gritty, rough hewn sensibility that reflects both his passion and purpose. The tattered yet timeless narrative "Wreck of the Old 97"," the craggy folk blues of the oft-covered standard "In My Time of Dying" and the erstwhile narrative entitled "Mobile Blue" maintain that sense of resolve, yet still offer due reverence to the originals.
Consequently, Other People's Stuff seems more than a mere recap of Mellencamp's rootsier efforts. It's an anthology of sorts enveloped within the protest motif. The lively roadway narrative "Dark as a Dungeon" was culled from a National Geographic special. The rugged blues and bluster of "Eyes on the Prize" was Mellencamp's contribution to a White House gathering during the Obama era celebrating the Civil Rights movement. "Gambling Bar Room Blues" and "I Don't Know Why I Love You" were culled from tributes to Jimmie Rodgers and Stevie Wonder, respectively.